Surveys
European Investors Unfazed By Geopolitical Events, Optimistic On Stock Returns - JP Morgan PB Survey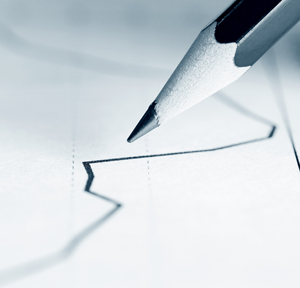 More than 600 high net worth investors participated in a poll on key European, US and global investment issues.
European-based investors are optimistic about stock market returns in 2017 and are less concerned over geopolitical events, despite a year of market turbulence and political shocks, according to JP Morgan Private Bank.
As part of the firm's latest Private Client Survey, more than 600 high net worth investors participated in a poll on key European, US and global investment issues to explore expectations for 2017.
Following a year that was packed with political bombshells, investor concern towards geopolitical events has decreased as they are currently most preoccupied with policy or economic risks for markets. Exactly one-quarter of respondents cited central bank policy divergence as the biggest risk, followed closely by low inflation or deflation, weighing in at 24 per cent. However, political underdog Donald Trump's surprise presidential victory was a concern for 18 per cent of investors, and ongoing fears surrounding Britain's divorce from the European Union remained for 16 per cent of respondents.
Findings indicated that public equities are expected to be the best-performing asset class, with 39 per cent of respondents believing they will prosper throughout the next 12 months. Alternative strategies also piqued investors' interest, with 28 per cent expecting these to provide good returns. Unsurprisingly, in today's environment of record low or negative bond yields and interest rates, cash and fixed income appealed to just 9 per cent and 7 per cent of investors respectively.
With returns on cash and government bonds in the developed world hovering just above zero or even negative, investors have been turning their attention to emerging markets, according to the survey's findings. Some 30 per cent of investors believe emerging markets will enjoy an economic rebound in 2017. UK-based investors were the most optimistic about emerging markets, with 42 per cent of respondents claiming that this will be the "biggest positive", followed by 34 per cent of investors based in Germany.
The strength of the US dollar prevailed as 50 per cent of investors claimed it will be the strongest-performing currency in 2017, with investors in France and Spain being the most confident on this notion. In contrast, 24 per cent of investors said that gold will be the "stand-out" performer throughout the next year.
It would appear that sterling is still suffering from the tremors created by the UK's decision to Brexit in June last year, as only 12 per cent of investors thought it would be the strongest-performing currency in 2017.