People Moves
Barclays W&IM Names New Head Of Manager, Fund Selection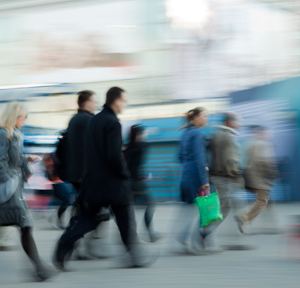 The wealth and investment arm of the bank has hired Aviva Investors' former multi-manager research head.
Barclays Wealth and Investment Management has appointed Ian Aylward as head of manager and fund selection within its global investments and solutions team.
Aylward joins from Punter Southall Aspire, a workplace pensions and savings business, where he was investment director and head of manager research. Prior to that, he spent several years with Aviva Investors as head of multi-manager research.
He has also worked at Skandia Investment Group - now Old Mutual Wealth – as head of alternatives research.
Based in London, Aylward replaces Jaime Arguello and will be responsible for the selection, investment and monitoring of managers and funds across Barclays' investment proposition. He will also oversee the portfolio management of single asset class and multi-asset class funds.
"With over 20 years in the investment industry, Ian is a very experienced and credible leader, with a proven track record of selecting managers and funds and managing single and multi-asset fund solutions," said Arne Hassel, chief investment officer at Barclays Wealth and Investment Management.