M and A
Coutts Sells Jersey Trustees Company In MBO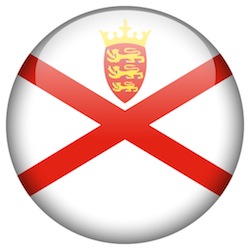 The UK private bank has agreed a deal with the management team of the Jersey business.
As part of its strategy of being a UK-focused bank, Coutts & Co has agreed to sell its Jersey-based trust and company administration services business in a management buyout deal.
The sale and purchase agreement with the senior management team of Coutts Trustees Jersey is set to complete by the end of the year, subject to regulatory approval. It follows parent company Royal Bank of Scotland's sale of Coutts International to Switzerland's Union Bancaire Privée earlier this year.
"I am very pleased that we have agreed a sale with the current management team – they are highly qualified and extremely professional individuals and such an outcome will result in minimal disruption to our clients," said Grant Parkinson, Coutts' chief operating officer.
Coutts will continue to provide UK-based trust and company administration services, as well as private banking and investment management services in Jersey, where it has recently welcomed 800 new clients to its wealth management business, Parkinson added.
"As a truly independent, owner-managed and director-led fiduciary services provider we look forward to investing in and growing the business, enabling continued delivery of an exceptional and professional service to our international clients, their families and advisors," said Martin Hall, chief executive of Coutts & Co Trustees (Jersey) and one of the MBO team.
In May 2016, Coutts announced plans to close a third of its branches in England amid new delivery systems and changing client preferences about where the bank does business. The bank retains 14 regional offices across England and Wales.