Legal
GUEST ARTICLE: Did "Fifth Beatle" Know His Will Would Cause Family Rift?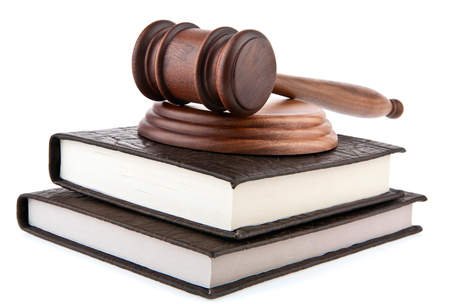 A dispute over the will of the man who once produced the Beatles throws light on some of the issues that arise and may suggest how room for argument can be kept as narrow as possible though intelligent preparation.
Family rows about the contents of a will are a staple feature of the inter-generational wealth transfer world – many a crime drama and novel has been written that touches on the topic. The recent death of former Beatles producer George Martin, and subsequent revelations that his will had caused dispute, throws light on a number of specific issues that apply not just to the famous, but to the wealthy of all kinds. Hence we hope this article, by Jim Sawer, a private client partner at Kingsley Napley, is of interest to readers. The views expressed here aren't necessarily shared by editors of this publication and we invite readers to respond. They can email tom.burroughes@wealthbriefing.com
George Martin's children are embroiled in a war of words over his will according to The Times last month (21 September).

Although the late Beatles' producer's will had not then been "published" (admitted to probate), clearly all branches of the family were already aware of its contents and the resulting disgruntlement found its way to the press.

Sir George married twice. He had two children by his first marriage (Alexis and Greg) and two (Lucie and Giles) by his second wife, Judy, whom he married in 1962.

We read that, apart from assets equivalent to the inheritance tax nil rate band (at £325,000) divided amongst Alexis and others (Greg receives nothing, apparently), the whole estate has been left to Judy. According to press reports, Alexis has described her anticipated share of the estate (£68, 250) as "a pittance".

Probate has since been granted, meaning the will is now a public document, and its contents confirmed. While the grant of probate shows assets of over £1 million, we can't know the value of assets passing otherwise than under his will; where property was held in joint names or under a trust, perhaps. Nor do we know the history of his relationship with his children and the financial provision he may have made for the children of his first marriage during his lifetime.

What were the reasons that Sir George has made modest provision for Alexis and none at all for Greg? The obvious best guess is that a man with a modest estate (in modern terms) would feel his primary duty is to provide for his widow in her old age and feel thus constrained to leave but modest amounts to others, including the adult children of his first marriage. While press reports assumed, and implied, that Sir George had made many millions of pounds over the years from his Beatles connection, those presumed millions clearly weren't part of his estate on death. Perhaps they never existed or Sir George made substantial provision, tax efficiently, for his family (including Alexis and Greg) while he was alive?

If, in due course, Alexis were to seek legal advice on whether she might challenge the perceived unfairness of her father's will, she might be advised of two possible causes of action:

 A claim that the will was invalid because her father lacked the requisite capacity to make a will - or the will was the product of "undue influence" by, say, Judy/Giles/Lucie; or

• A claim under the Inheritance (Provision for Family and Dependents) Act 1975, that the will did not , in all the circumstances, and with particular regard to her financial circumstances, make "reasonable financial provision" for her.

I can't double-guess the outcome or advisability of either basis of claim. But we all read recent newspaper reports of the failed 1975 Act claim by Danielle Ames against the estate of her father ( a similar sized estate left entirely to the widow) in which the judge commented that the interests of an adult child who was not being maintained by the deceased will normally take second place to those of a surviving spouse where the estate is relatively small.

Of course in covering George Martin's family rift, the newspapers, aren't concerned with the legal angles; this is more a "human interest" story. The richer and more famous the deceased, the greater the interest. Yet his case offers lessons too to those of us who aren't famous. It resonates with us because we know that nearly every family displays some degree of dysfunctionality. So many of us marry more than once , may have children from more than one relationship and may have to work at what can be an inherently difficult relationship with step parents or step children. As a private client lawyer who prepares a lot of wills, what interests me is a mix of both the human interest and the professional:

• What prompted Sir George to leave his estate in this way?

• Was he alerted by the lawyer who prepared his will to the potential (nay, likely) fall out its contents would cause? Did he care? Indeed, was a fall out the intention? A surprising number of people see their will as a means of settling old scores or half relish the mayhem they know their will is bound to cause. Or did Sir George, as I suspect, after going through all the options with his lawyer, properly feel that his primary financial obligation was to Judy and the scope to provide for others, given the size of his estate, was limited.

The job of a lawyer preparing a will is not the slavish conversion of instructions into a document. Clients need to be advised of their options and invited to reflect on the potential legal and emotional fall out ; we lawyers should try to help our clients find a "better way", especially if we've picked up on a difficult family dynamic , either openly admitted or, often, to which the client , themselves, is blind.

And the decision making process is compounded by modern and common family circumstances where legal, moral, and financial obligations all pull in opposing directions. Commonly, a person marrying again might feel both the need to provide for a new spouse while wanting, also or ultimately, to preserve some or all of the estate for the children of the first marriage- especially if the estate comprises assets inherited from the children's dead mother/father.

No one can guarantee that there won't be a claim against an estate. But if the client, their wishes, and their lawyer, all tick the boxes of firm, frank, and fair, the risk of family fall out is seriously reduced.