Statistics
Demand For Gold From Private Investors Bounces To Four-Year High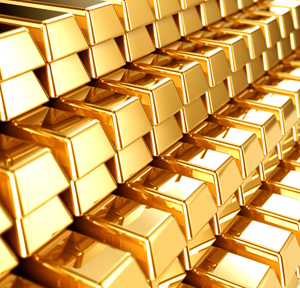 Gold investing demand hit a four-year high last month, as sellers retreated on a post-Brexit price lull.
Net demand for gold from private investors in August was at its strongest since December 2012, with clients of the global gold trading platform BullionVault adding nearly half a ton to their aggregate holdings.
Net purchases of 470kg – almost entirely in Zurich storage rather than the other BullionVault locations of London, New York, Singapore or Toronto – took client gold holdings to a total of 35.7 tons, worth over $1.5 billion. In dollar terms, the average monthly price of gold rose 0.3 per cent in August – the slowest gain since April.
"So while the number of private investors starting or growing their holdings slipped 6 per cent last month from July, the number of people reducing or selling entirely sank 49 per cent," BullionVault said.
This pushed BullionVault's Gold Investor Index up to 56.0, its highest level since April 2013. Tracking the number of net buyers versus net sellers across the month, the index would read 50.0 if perfectly balanced.
"Private investors continue to grow their gold holdings against a trend of both rising prices and rising financial risks," said Adrian Ash, head of research at BullionVault.
"Last time net gold investing demand was this strong, prices were retreating hard from the late 2012 rally. August 2016 in contrast marked the fourth time running that average monthly gold prices rose against the dollar, a pattern not seen since the metal peaked with the global financial crisis in summer 2011."
Meanwhile, the number of private investors starting or adding to their silver holdings last month fell 6 per cent from July. However, this was outweighed by a 47 per cent drop in the number of sellers, pushing the Silver Investor Index up from 53.0 to 57.3 last month. This was "its highest reading since the precious-metals' price crash of April 2013 unleashed a wave of demand," BullionVault said.