Reports
Standard Chartered Reports Fall In Year-On-Year Profits For H1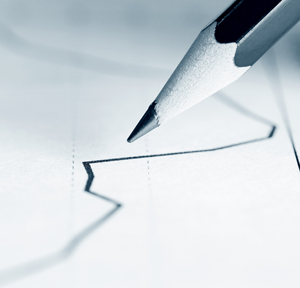 The banking group issued first-half results, showing a recovery from the loss of the previous six months but a fall in profits year-on-year.
Standard Chartered, the UK-listed banking group earning the bulk of its revenues in regions such as Asia, has reported a profit attributable to ordinary shareholders of $394 million, falling from $1.462 billion a year ago, but bouncing back from the loss of $3.822 billion in the second half of 2015.
Underlying operating income stood at $6.81 billion, down from $8.495 billion a year ago. Statutory pre-tax profit was $893 million, down from $2.098 billion a year ago, the bank said.
Income from private banking of $261 million fell 10 per cent year-on-year but was 7 per cent higher than in the previous half.
The bank said that demand for wealth management products, mainly in Hong Kong and Singapore, remained "subdued" because investor sentiment was hit by volatility, in particular in the renminbi and China equity markets. Wealth management income fell 20 per cent year-on-year, reflecting the lower demand for wealth products.
"Wealth creation and the underlying demographics of the markets in which we operate remain compelling, and we are investing to capture this long-term opportunity," the bank said.
Total group expenses were down 10 per cent year-on-year to $4.534 billion. They fell 9 per cent or $462 million when compared to the second half of last year after excluding the UK bank levy.
Within this figure, the bank said, regulatory costs of $546 million were up 21 per cent year-on-year but broadly flat half-on-half.
Late in July, Standard Chartered appointed Vivian Chan as the regional head, private banking for Greater China and North Asia. The appointment takes effect from January next year and will be based in Hong Kong, reporting to Didier von Daeniken, the global head for private banking and wealth management. Chan joins from Barclays, where she had been regional head of North Asia, private banking, since 2013. She takes over from Desmond Liu, who led the private banking business from 2012; he retires from Standard Chartered at the end of 2016.