Offshore
Isle Of Man Government Says Stay Calm After Moody's Cuts Outlook Post-Brexit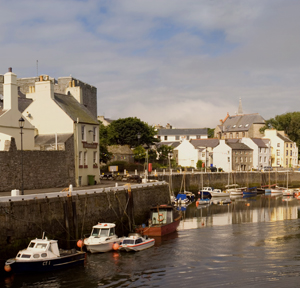 The British Crown Dependency suffered a cut to its outlook from Moody's, the rating agency, after the Brexit vote on 23 June.
The government of the Isle of Man has sought to soothe nerves after the international ratings agency Moody's Investor Services reduced its outlook on the island to "negative" from "stable" following the 23 June Brexit vote by UK voters.
The Treasury minister, Eddie Teare MHK, was quoted by local media saying that the rating agency's move was not surprising.
Moody's Investors Service has affirmed the Island's Aa1 rating but cut its outlook, saying that its view of the jurisdiction's creditworthiness is strongly linked to that of the UK.
The outlook on the UK's own credit rating was changed last week due to worries that the Brexit vote could hurt the UK's economic performance and strength of its public finances.
Separately, Moody's last week altered its outlook on 12 UK-based banks. Eight of the banks, such as HSBC, Santander and Barclays, saw their outlook cut to negative from stable.
Also last week, Standard & Poor's Global Ratings cut its long-term credit rating on the European Union to AA from AA+ but raised its outlook to "stable" from "negative" after the UK voted for Brexit.