Offshore
Bermuda Firm Gives Acquired Business A Makeover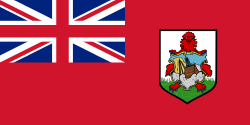 An insurance firm acquired by a fellow Bermuda-based business has been renamed.
Beechwood Bermuda, the investment plan provider, has renamed its acquired Old Mutual (Bermuda) business to Beechwood OMNIA.
The renamed business, which has been integrated into Beechwood's existing platform, includes clients from around 40 distribution partners through Asia, Latin America and the Middle East.
Although Beechwood OMNIA has been closed to new investors since 2009, existing clients of the business will have access to enhanced features and fixed accounts with higher rate options than are currently offered, Beechwood Bermuda said in a statement yesterday.
Also, as more financial institutions add Beechwood's Preferred Rate Plus and Escalator Plus investment plans to their platforms, many Beechwood OMNIA clients can move their investments to these products, it said.
The Beechwood family of companies includes Beechwood Bermuda International, a licensed long-term insurer located in Hamilton, Bermuda, and regulated by the Bermuda Monetary Authority, and Beechwood Re, a reinsurer domiciled in Grand Cayman and regulated by the Cayman Islands Monetary Authority.
Old Mutual (Bermuda) was formed in May 2000 in Bermuda as a long-term insurer, which authorises it to issue international investment plans to non-Bermuda residents.