People Moves
Jupiter Switches Leadership On Japan Income Fund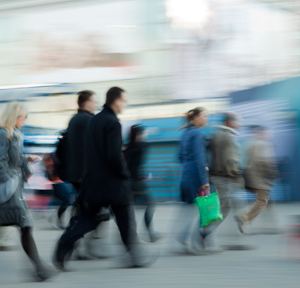 The UK asset management company has appointed a successor to one of its long-serving fund managers.
Simon Somerville, the lead manager of Jupiter's Japan Income Fund, is leaving the company after 11 years. He will hand over to deputy manager, Dan Carter.
Carter, who has 12 years' experience of analysing and managing Japanese equities, has worked with Somerville for eight years. As well as his current role as deputy manager of the Jupiter Japan Income Fund, he has been lead manager of the Jupiter Japan Select Sicav fund, aimed at international clients, since 2013. He is based in London.
Over the last three years, the fund has returned 15.2 per cent, compared to a sector average return of 11.7 per cent, according to FE Trustnet. As of the end of March 2016, the fund size was £576.8 million ($844.8 million).
There will be no change to the investment approach of the fund. Carter will seek long-term positions in cash-generative, income-paying Japanese companies that are run for shareholders, have a competitive advantage and offer growth opportunities that he believes are under-appreciated by the market.
"Dan's approach is perfectly complementary to Simon's and therefore provides continuity for clients in the fund," said Jupiter's chief investment officer, Stephen Pearson.
"We are sorry to see Simon leave after a long career with Jupiter. He has made a valuable contribution to our business, not just as a fund manager but as a colleague, and we wish him the very best for the future."