Compliance
Singapore Regulator Removes BSI Bank's Merchant Banking Licence For "Gross Misconduct", AML Breaches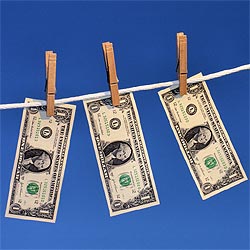 The Monetary Authority of Singapore has stripped a firm of a merchant banking licence for the first time since 1984.
Singapore's financial regulator is stripping BSI Bank of its merchant banking status because of anti-money laundering lapses, poor management oversight and "gross misconduct" by some of its staff.
"BSI Bank is the worst case of control lapses and gross misconduct that we have seen in the Singapore financial sector. It is a stark reminder to all financial institutions to take their anti-money laundering responsibilities seriously," Ravi Menon, managing director, Monetary Authority of Singapore, said in a statement today.
This is the first time MAS has withdrawn its approval for a merchant bank since 1984, when Jardine Fleming (Singapore) was shut down for serious lapses in its advisory work.
BSI, Swiss-based parent of BSI Bank, in a separate statement, said that Stefano Coduri, BSI's group chief executive, has decided to immediately step down and that Roberto Isolani has been appointed group CEO. BSI is in the process of being acquired by EFG International, another Swiss bank.
While the MAS statement made no reference to the Malaysian state-run fund, 1MDB, which has been at the centre of a major political and financial scandal concerning bribery and corruption claims, BSI, in its own statement today, referred to "the investigations into 1MDB, arising from activities occurring between 2011 and April 2015". BSI said it has "co-operated fully with both FINMA and MAS".
"BSI remains well capitalised with excellent liquidity and solvency ratios. In addition, the bank highlights that it has been continuously improving its risks and compliance culture by implementing a number of actions and remedial measures. The bank has undertaken significant steps to strengthen management, including the introduction of a new chief risk officer and the appointment of a new group legal counsel both at group executive board level to enhance the overall risk and compliance framework," it said.
"BSI acknowledges that these events are important steps with regard to the regulators to resolve legacy issues and removing uncertainty for clients and staff in relation to 1MDB."
The action highlights how Singapore, one of the world's leading financial centres and bases for wealth management, is mindful of its reputation at a time when there is heightened global focus on money laundering and illicit money flows. The MAS statement did not state the magnitude of the financial flows involved in the BSI Bank case.
Besides removing its merchant banking approvals, MAS has referred to the public prosecutor the names of six members of BSI Bank's senior management and staff to evaluate whether they have committed criminal offences.
The action is arguably the most severe that Singapore has taken against a bank over such matters in recent years.
BSI Bank has been operating as a merchant bank in Singapore since November 2005.