People Moves
Credit Suisse Appoints Deputy Global CIO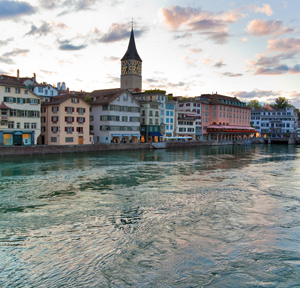 The Swiss banking giant handed the senior role to an executive from rival Julius Baer.
Credit Suisse has hired Burkhard Varnholt from Julius Baer as deputy global chief investment officer within its international wealth management unit.
The news comes a day after Julius Baer announced Varnholt, head of its investment solutions group and co-chief investment officer, will step down at the end of May, handing over to Yves Robert-Charrue as interim ISG head and Yves Bonzon as the sole CIO.
Varnholt will assume his new role in November, based in Credit Suisse's Zurich headquarters. He will also become vice chairman of the investment committee and a member of the investment solutions and products management committee. He will report to the bank's global CIO, Michael Strobaek.
"Burkhard Varnholt will support us in further developing our global investment engine. He will significantly contribute to translating our global views into actionable investment ideas and solutions and further advancing our ambitious goals in IS&P," said Strobaek in a statement.
Before Julius Baer, Varnholt spent eight years at Bank J Safra Sarasin, latterly as CIO. He brings over 20 years of experience in the financial industry with a focus on investment strategy and advisory services.
Also this week, Credit Suisse appointed Eric Varvel to its international wealth management division as global head of asset management, effective from 1 June.