People Moves
HighTower Wraps Up 2015 With New Team In The Golden State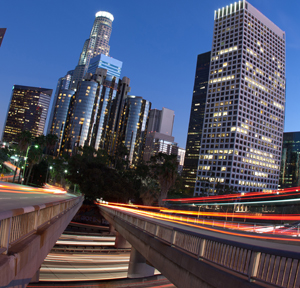 HighTower has added a team from Morgan Stanley to its operations on the west coast of the US.
The team, headed by Joseph Feinberg and Tamara Stein, moves from Morgan Stanley and brings $450 million in assets under management to HighTower in California.
The Feinberg Stein Group offers wealth preservation and accumulation services to private clients, families, corporate and non-profit institutions at its Los Angeles base, as well as at their second office in Chicago.
While Feinberg focuses on philanthropic donations, non-profit investing and estate planning strategies, Stein advises clients on high net worth investment strategies.
The HighTower platform will provide the team with practice management tools, investment solutions, compliance and IT services to help aid the running of an independent business.
"The ability to take advantage of HighTower's vast resources and elite community while maintaining ownership of the practice is a win-win situation not just for Tamara and me, but most importantly, for our clients," Feinberg said in a statement.
The Feinberg Stein Group becomes the 14th firm to join HighTower over the past year, having transitioned over $5 billion combined onto its platform. Last week, it announced the acquisition of Westport, Connecticut-based investment advisor RDM Financial Group.