Compliance
Edmond De Rothschild In Switzerland To Pay US $45 Million Under DoJ Programme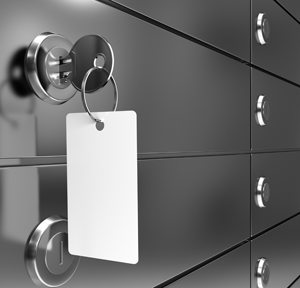 Yet another Switzerland-based organisation has agreed to pay a fine and enter an agreement concerning provision of secret accounts for US persons.
Edmond de Rothschild (Suisse) and Edmond de Rothschild (Lugano) (collectively EdR Switzerland) have reached a joint resolution under the US Department of Justice's Swiss Bank Program in connection with undeclared US-related accounts, joining a host of other Switzerland-based financial groups signing such deals with US authorities.
EdR Switzerland will pay a penalty of more than $45 million.
According to the terms of the joint non-prosecution agreement signed last week, EdR Switzerland agrees to cooperate in any related criminal or civil proceedings, demonstrate its implementation of controls to stop misconduct involving undeclared US accounts and pay a penalty in return for the department's agreement not to prosecute EdR Switzerland for tax-related criminal offenses.
EdR Switzerland, one of the largest private banks in Switzerland, also operates a financial services business in Geneva, Lausanne, Fribourg and Lugano, Switzerland. It offers private banking and wealth management services for individual clients around the world, including US citizens, legal permanent residents and resident aliens.
EdR Switzerland is affiliated with the Edmond de Rothschild Group, an independent, family-controlled financial group focused on high net worth individual clients. The Edmond de Rothschild Group was founded in 1953 and currently operates in 19 countries worldwide. In 2012, EdR Switzerland agreed to acquire the Lugano-based Sella Bank, which became part of Edmond de Rothschild (Lugano) in 2013.
For decades prior to and through 2013, EdR Switzerland aided and assisted US clients in opening and maintaining undeclared accounts in Switzerland and concealing the assets and income they held in these accounts. EdR used a variety of means to assist US clients in concealing their undeclared accounts, the DoJ said.
"Throughout its participation in the Swiss Bank Program, EdR Switzerland has made comprehensive disclosures regarding its US-related accounts. Among other things, EdR Switzerland provided actionable information concerning numerous US client accounts held at EdR Switzerland since August of 2008 permitting the department to make treaty requests to the Swiss competent authority for US client account records. EdR Switzerland also described in detail its US cross-border business, including the policies or lack of policies that contributed to misconduct committed by relationship managers, supervisory relationship managers and EdR Switzerland management; the supervisory chain overseeing relationship managers; and the names of senior management and legal and compliance officials." it continued.
Since August 1 2008, EdR Switzerland held and managed approximately 950 US client accounts, which included both declared and undeclared accounts, with aggregate peak of assets under management of $2.16 billion.
Scores of Swiss institutions in recent months have paid fines and signed non-prosecution agreements with US authorities in recent months in a bid to draw a line under wrangles over secret bank accounts for wealthy US persons. The programme was originally signed in August 2013 by the Swiss and US governments. Firms have a variety of options under which they can state if they have, or do not have, reason to believe rules on tax evasion were broken.