How Tech Can Change Wealth Management Structure, Culture - CONFERENCE
Tom Burroughes, Group Editor , London, 7 December 2015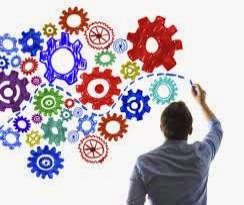 The topic of how technology can change an organisation was put under the microscope at a recent WealthBriefing Operational Strategy Summit in London.
The issue of how technology can change an organisation – and its culture – was the topic under the microscope at the recent WealthBriefing Operational Strategy Summit in London.
The panellists were Duncan Ash, director of financial services, Qlik; Alessandro Tonchia, co-founder, Finantix; Ian Woodhouse, director, PricewaterhouseCoopers; Mike Toole, chief operating officer, Artorius Wealth; and Steve D'Souza of Wealth-Dynamix.
The wealth management industry has traditionally been a relationship-driven sector, where customisation of the service offering is central, but external forces such as regulation and technology are moving it to a different level, PwC's Woodhouse said. He noted that regulators are increasingly scrutinising the sector to ensure there are "good outcomes".
"Relations between clients and RMs are just not as strong as in the past, whether we like it or not," he continued, going on to argue that technology can "help solve some of all this".
"We are seeing and expect the rise of new business models such as D2C [direct to consumer] and family offices," he said.
The theme of the panel discussion at the conference was "Harnessing The Transformative Power Of Technology: How Technology Can Drive Organisational And Cultural Change".
Artorious Wealth's Toole said one challenge was helping clients to absorb information more effectively; technology, he said, is being used to disseminate information across a wider audience than just the principal of a family.
"The important thing about using analytics to make your business model more efficient is to ensure you've got a system that easily allows analysis of data from the entire business. It's no good just putting an app against a pretty website or an outdated business model. You'd then be analysing and basing your decisions on only part of, or on the wrong, data," Ash said, arguing that with technological changes and innovations, elements such as apps are often "the last mile" in the process.
D'Souza said: "An important thing that needs to be understood a lot of the time is that what is the situation for one kind of client is not for another client. If you are going to be data-centric, you need to have executive buy-in to changing the way in which you work...Being data-centric is not what goes on in IT or sharing data...but about fully integrating with all other parts of the business."
Woodhouse argued that, in the UK but also elsewhere, the industry had under-invested in technology. "In the past there was an over-focus in the back and middle office and less on the front office but this is now changing," he said.
Toole said his business had the benefit of starting with a "clean sheet" and therefore without the burden of "legacy issues." "You are in danger of moving away from clients," he said, if a business is dealing with such legacy issues and old systems.
One issue that remains a challenge in wealth management is that a lot of data in the financial system has been manually collated and entered.
D'Souza talked about an important challenge for wealth managers in their ability to collate data on clients without being overly intrusive. He said the industry should try and learn from retail banking where clients take a larger role in updating their own information.
When handling client and other information, it is crucial to be accurate and complete at the first instance because problems with faulty and incorrect data can "snowball", Toole said.
Sponsors of the conference were Appway; BRT; FSL; Figaro; K2; Platform Securities; ProFundCom; Qlik; smartKYC; Vermilion; WDX, and WealthMonitor.
The event, organised by the publisher of this news service, was held at the ETC St Pauls in Aldersgate.