People Moves
Barclays W&IM Hires Investment Chief From Coutts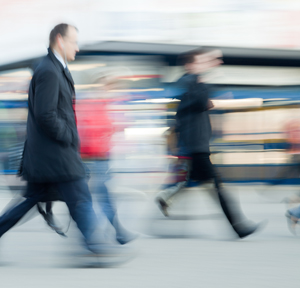 The UK-listed banking giant has named a new investment chief within its wealth and investment arm.
Barclays Wealth and Investment Management has hired Coutts' Arne Hassel as chief investment officer of its global investments and solutions team.
Hassel joins the London office from his position as head of investments at Coutts Private Bank. In the newly-created role, he will be responsible for the division's GI&S investment functions, primarily leading its investment strategy, behavioural and quantitative finance and portfolio construction teams.
Before Coutts, Hassel was co-head of multi-asset allocation at Universities Superannuation Scheme, the UK-based pension fund. He formerly served as head of global currency management and head of the hedge fund strategies group for Europe and Asia at Goldman Sachs Asset Management.
"With over 25 years investment experience, spanning senior roles in banks, asset management companies, hedge funds and pension funds, Arne brings a depth of intellect, expertise and vision that we require in a CIO," said Solomon Soquar, head of GI&S at Barclays W&IM.
"GI&S provides a significant capability within Personal and Corporate Banking, delivering 'best in class' investment services and innovative investment ideas to all client segments across Barclays, and I have a great deal of confidence that Arne will lead the investment team to help deliver our strategic priorities," he continued.
Last week, Barclays announced it was selling off its Portuguese wealth and investment management businesses as part of its strategy to dispose of non-core operations. In its recent half-year results, the bank reported an 11 per cent year-on-year rise in adjusted pre-tax profit to £3.72 billion ($5.82 billion).