Financial Results
Vontobel Posts 33 Per Cent Profit Jump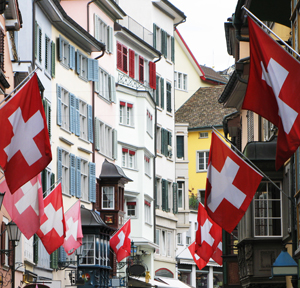 The Zurich-based bank pushed its profit up by a third year-on-year but flagged a slowdown in trading for the coming holiday season.
Swiss private bank Vontobel enjoyed a 33 per cent rise in net profit to SFr97.8 million ($102.3 million) in the first half of the year, thanks to "good income growth as well as rigorous cost discipline", the firm said.
The bank said the growth came in spite of considerable foreign exchange headwinds. It generated net new money of SFr6.4 billion over the six-month period and reached a record SFr142.2 billion in advised client assets, up 15 per cent from a year ago and 4 per cent from the end of 2014. Total assets however dipped 6 per cent, or SFr17.3 billion.
The half-year saw Vontobel complete the acquisition of a majority stake in London-based TwentyFour Asset Management. It said assets under management at the fixed income boutique had jumped over 70 per cent since the start of the year to SFr18.3 billion.
Vontobel revealed plans to at least double business in Asia by 2020 but warned that traditionally weaker trading volumes in July, August and December would have an impact in this period.
"With its unique business model that is based on clear competencies and focuses on clients in its Swiss home market and in defined international focus markets, Vontobel is very well positioned to continue participating in growing global wealth in the medium term," said Vontobel in the results statement.
Operating income was up 16 per cent year-on-year at SFr507.6 million at the end of June, while diluted earnings per share stood at SFr1.72, up 51 per cent from June last year.