Strategy
Start Your (Electric) Motors: Julius Baer Goes For Modern Appeal As First Formula E Championship Ends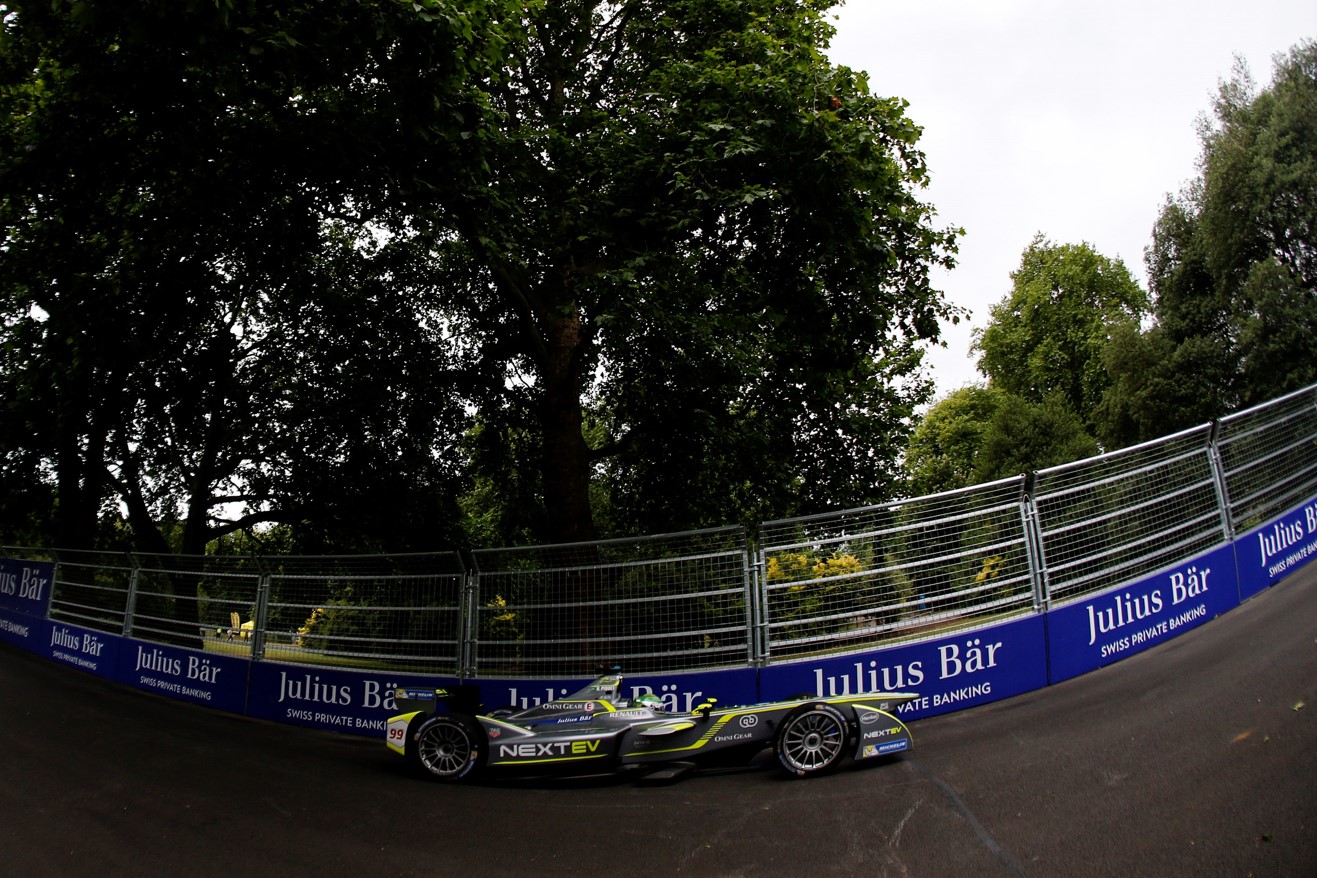 Julius Baer's involvement with the very modern world of all-electric car racing is part of a drive by the firm to set a distinctive image.
If you are a Swiss private bank looking to get as far as possible from the typical – if not always fair - image of an old-fashioned institution in a country known for secrecy, then associating with snazzy fast cars running on electricity might be a smart way to do it.
That certainly is how Zurich-listed Julius Baer sees the matter. Last year, the private bank, which has been busy absorbing the assets and clients of its Merrill Lynch International Wealth business, rising to SFr289 billion ($308 billion) of assets, based on latest figures, gave a real statement of marketing and development intent by announcing it had become the exclusive global partner for the FIA Formula E Championship series, a competition of motor races around the world involving cars entirely powered by electricity.
In a significant move for motor sport, Formula E held a race in Switzerland, a country that has since the mid-1950s banned events such as Formula 1 ever since Swiss voters reacted in horror to a massive crash, with many fatalities, in Le Mans. (Ironically, the global sponsor of Formula 1, the more conventionally-powered race series, is UBS, Switzerland's largest bank.)
The series, which started in Beijing last September, ended at the weekend with a race in London's Battersea Park. (The winner of this year's championship was Nelson Piquet Jnr of Brazil, son of motor racing driver Nelson Piquet. Piquet drove for e.dams-Renault.) Those who normally use the park to go jogging, walk the dog or just relax by the Thames had never seen anything quite like it. Your own correspondent – a confirmed motor racing addict – was able to visit the circuit before race day to meet some of the drivers, such as Audi Auto Sport ABT driver Lucas Di Grassi (also a top-level driver in events such as Le Mans) and rub shoulders with such motoring greats as former Formula 1 racing champion Damon Hill. Alain Prost, four-time winner of the Formula 1 championship, walked by at a hotel where Julius Baer greeted journalists. It was hard not to get star-struck.
This publication asked Adam Horowitz, chief executive of Julius Baer International, the UK-based part of the banking group, about this foray into high-speed sport.
"This [involvement with Formula E] raises the opportunity to see the evolution of technology on our watch," he said. Formula E played to the firm's determination to be and be seen as a modern bank, right from the modern design of its offices, its strong drive into Asia, and through to its single-minded focus on being a standalone, listed private bank, he said. "To build a dynamic business you have to be on the cutting edge of things," added Horowitz.
The bank also sees such a sporty association as a way to connect with the younger generation of business owners whom wealth managers must solicit as the older generation of clients moves into retirement. The thinking goes that a young, tech entrepreneur is more likely to be excited by modern motor sport, especially if it is environmentally friendly, than someone 20 years his or her senior. With motor racing proving to be a big hit in fast-growing wealth regions such as Asia (a region that Julius Baer calls its second home market), this sort of association makes sense.
The connection with Formula E also gave Julius Baer a chance to set out its thinking about energy and the forces it says drive alternatives to oil. Norbert Rucker, head of commodity research, was on hand to brief journalists – and a sprinkling of motor racing figures – of what is happening. Electric platforms for transporation are showing a 20-30 per cent growth rate per year, towards a 20 per cent market share; greater cost/efficiency is making electric cars more viable – in other words, the batteries are better and these cars don't need as many garage stops to power up.
Strikingly, miles per gallon – a key measure of fuel efficiency – in the all-important US market has steadily improved; since 2007, this has risen from just above 20 miles to around 25 and a 15 per cent improvement is mandated between now and 2020. Highway miles in the US have started to decline as people have moved from suburbs to the cities post-2008, Rucker said. And the global outlook, when based upon developments such as fracking, dollar strength and fuel efficiency gains, are negative for the crude oil price in the years ahead.
As with any relatively new technology, the idea of electric-powered race cars will take time to catch on and win over any sceptics. Over the next few years as manufacturers have more latitude to design batteries and drivetrains for the cars, the endurance of these cars will hopefully lengthen and the excitement level will build. As recently as this morning, it was announced that InstaForex, international foreign exchange broker, announced a partnership with the Dragon Racing Formula-E Team. The pace is hotting up.
The only question remains for this correspondent is whether racing fans will get used to the high-pitched noise of the cars when the throaty roar of an older technology has been so much part of its appeal. Anyway, if the cars hadn't been so quiet, it is hard to see the citizens in and around Battersea Park giving the green light to the race.