INTERVIEW: What A Business Is Really Worth - Getting The Vital Data With BizEquity
Tom Burroughes, Group Editor , London, 26 June 2015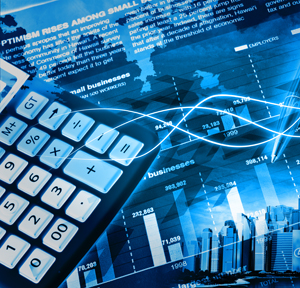 Getting detailed information about what an unlisted business is worth can help RMs have a far richer and more useful connection with company owners. BizEquity says it is empowering wealth managers with its data.
One of the most important tasks confronting relationship managers in the wealth industry is obtaining accurate – and intelligible – data on how much an actual or potential client's business is worth. This is particularly important with businesses that are unlisted and where there is a paucity of information. Getting one's hands on such information is important in learning where the new wealth creators are and how best to serve them. While the wealth management industry is awash with reports about the estimated number of high net worth and ultra high net worth persons out there, it is more difficult to find the truth about the wealth locked up in businesses.
This is where BizEquity, a US-headquartered firm, comes in. It has, according to its website, valued 29,298,719 companies globally since coming into existence in 2010. It has offices in Singapore and London and more than 45 financial organisations distribute its patented service offering. The firm continues to make news: earlier in June, it announced that it had signed a distribution agreement with Four Seasons Financial Group, the US-based financial intermediary and wholesale provider of insurance and investments products and services to the institutional markets. Other users of the BizEquity offering include Metro Bank US, Dynasty Financial Partners in New York; Mutual of Omaha; and one of the UK's largest wealth management firms. BizEquity recently secured £3 million from boutique UK private equity firm Frost Brooks to accelerate its global expansion strategy and planned rollout across Europe, the Asia-Pacific region and North Africa.
Times are busy for BizEquity and this publication has met with some of its most senior figures. We recently spoke to the firm's founder and chief executive, Mike Carter, about its future plans, and the continued need as it sees it for the sort of information and analytics that it provides. Carter created the firm in 2010 and is a serial entrepreneur and former venture capitalist. He has founded and sold three other software companies, and the idea was conceived with the support of a leading financial institution and leaders in the accounting, finance, venture capital, and technology arenas.
How large is the business and what is its coverage?
BizEquity is the world's leading online provider of business valuation knowledge and big data and provides business owners, and the wealth managers and financial institutions that advise them, real time insight into the fundamental question of "how much is my business worth?"
How do your services, such as your recently launched "Advisor Office" service, help wealth managers to handle clients, find new ones and retain them? And what would you say is the real added value service that you can provide for wealth managers?
Simply stated, our service helps the over 700,000 wealth advisors and insurance agents in our market compete better against "robo advisors" and online services. Our "Advisor Office" service has been specifically tailored for wealth managers, registered investment advisors (RIAs) and insurance advisors to provide them with a dedicated platform to help them better service their clients and more effectively engage with potential prospects.
The service harnesses cloud-based big data technologies and sophisticated algorithms to enable advisers to offer their clients additional tools and services, including real-time business valuations and company performance analysis. The service can also help advisors to better gauge the risk profile of clients and assess, for example, whether they are underinsured or underfinanced, through providing the most up-to-date company valuation data on their businesses. In terms of approaching prospects, the service also gives advisors new opportunities to begin conversations with potential clients, armed with current valuations on their companies.
The platform is white-labelled so can be presented as a proprietary service to clients and prospects. It includes a prospector search and pre-value function to enable prospects to be efficiently geo-located and mapped and the platform also incorporates an online reporting dashboard and console to map activity and analytics of customers and prospects across different offices.
What in your experience has been the biggest problem that wealth managers have had in the past in getting usable data about clients with operating businesses?
Until BizEquity launched there really wasn't an online tool available to provide business valuation data in real time, and finding out what a company was worth was both time-consuming and expensive. This meant that wealth managers didn't have access to such fundamental information – "what is my client or prospect's business worth?" – meaning that valuing prospects and providing the right advice for clients was difficult, especially as for many business owners, their company is their largest and most important asset.