Uncategorised
Mirabaud Asset Management Boosts Spanish Equities Team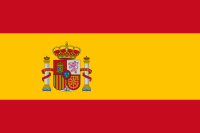 The Mirabaud Group's asset management arm has strengthened its Spanish equities capabilities.
Mirabaud Asset Management, part of Switzerland-headquartered Mirabaud, has hired Emilio Barberá as a senior portfolio manager and analyst for Spanish equities.
Barberá joins the Barcelona-based team from Inverseguros, where he managed a Spanish equity fund and various other European funds.
He will serve as deputy portfolio manager for the Equities Spain fund and analyst on Spanish equities, working alongside lead portfolio manager and team leader, Gemma Hurtado San Leandro. The Mirabaud – Equities Spain fund manages over €120 million ($135 million) of assets.
"We are delighted to welcome such a talented stock picker as Emilio, whose experience and professionalism will allow us to reach new heights for our Spanish equities franchise," said the chief executive of Mirabaud Asset Management, Lionel Aeschlimann.
With offices in Paris, London, Montreal, Barcelona, Zurich and Geneva, Mirabaud Asset Management manages over SFr 8.5 billion ($9.2 billion) of assets.