M and A
Brewin Dophin, Jupiter Make List Of Top UK Takeover Targets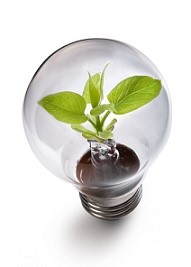 Liberum Capital has tipped the UK's Brewin Dolphin and Jupiter as top UK takeover targets.
Brewin Dolphin and Jupiter have been named as prime UK takeover targets by broker Liberum Capital.
With over £120 billion of pending transactions, Europe's M&A merry-go-round is in full swing and UK activity is set to reach a new high in the first half of this year, according to Liberum's updated takeover list.
Six of the 17 stocks highlighted in Liberum's July 2014 list have since been bid for.
Excluding Shell's £47 billion buy of BG Group however, the broker raised concerns as to whether M&A activity in the UK could surpass or even match the first half of last year given uncertainties shrouding the UK's 7 May general election. Nevertheless, it expects takeovers of UK companies to bounce back strongly.
Brewin Dolphin took the number one spot on the UK small and mid-cap takeover list. Liberum said the improvement programme led by the wealth manager's new management was making positive headway, and its target profit margins of 25 per cent now looked "assured".
The broker also called attention to Brewin Dolphin's discretionary fund management business, which now contributes 65 per cent of the firm's total assets.
"We think a FY16 P/E [ratio] of 14.7x and a yield of 4.8 per cent looks good value for what is arguably a very valuable strategic asset in the rapidly consolidating UK wealth management market," Liberum said.
Meanwhile, UK fund manager Jupiter was recognised for its "strong brand name and franchise in the UK mutual fund market". The firm has consistently managed EBITDA margins over the 50 per cent mark, the broker noted.