M and A
Vontobel Talks To Buy Investment House End Without Deal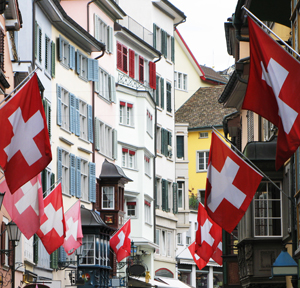 The Switzerland-listed firm hasn't moved ahead with a potential acquisition of an asset management house, as talks ended without a deal.
The Swiss-listed private bank and investment firm Vontobel has ended talks with Bank of New York Mellon about a possible takeover of the latter's Meriten Investment Management business, noting that the organisation has been sold to a third party.
Vontobel "continues to pursue its strategy for organic and profitable growth," according to a statement from the Swiss firm yesterday. "Vontobel will continue to apply the defined set of clear criteria for acquisitions in private banking and asset management."
Founded in 1969, Meriten Investment Management has expanded to oversee around €24.5 billion ($26.6 billion) of assets, focusing mostly on European investments. These comprise fixed income funds, bond portfolios, European equity products and balanced funds.
Between 2006 and 2012, Meriten was run as a 50/50 joint venture between BNY Mellon and Portigon AG; in October 2012 it became a wholly-owned subsidary of BNY Mellon Asset Management.
The end of deal talks means Vontobel will not be able to add the Meriten AuM figure to its existing SFr191 billion ($197.9 billion) of client assets.