Surveys
UK Financial Services More Optimistic, Profitability Up; Some Mixed Messages - Survey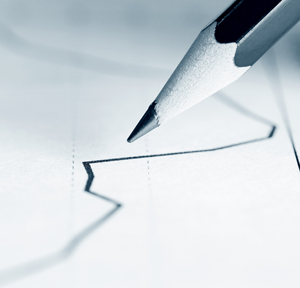 A CBI/PwC survey of financial services paints a broadly positive picture of industry sentiment - although with some less upbeat points.
The financial services industry in the UK has - mostly - a spring in its step, with optimism in the three months to March rising sharply, while profits have also increased, a survey shows. It also contained some cautionary notes, however.
The picture is not uniformly rosy. Despite overall business volumes continuing to increase, the pace of growth was the slowest in a year. Volumes were flat in banking and building societies, with the latter stabilising following a sharp fall last quarter, the Confederation of British Industry/PricewaterhouseCoopers Financial Services Survey shows.
Some 59 per cent of financial services firms said they were more optimistic than three months ago, while 9 per cent said they were less optimistic, giving a balance of +50 per cent - the strongest since December 2013 (+68 per cent). Some 31 per cent said business volumes increased, while 7 per cent said they fell, giving a balance of +24 per cent.
In the next quarter, 37 per cent of firms expect business volumes to increase, while 3 per cent expect them to decrease, giving a balance of +34 per cent. Some 60 per cent of firms said that profits increased this quarter, while 11 per cent said they decreased, giving a balance of +49 per cent.
Income from commissions, fees and premiums, and from net interest, investment and trading both rose solidly this quarter, offsetting the increase in costs to deliver another robust rise in profits.
The survey does not break down figures for specific financial sectors but may be indicative of how the wealth management business is faring.
On a slightly less buoyant note, overall employment in financial services fell for a second quarter, weighed down by banks downscaling their activities. In contrast, employment in other sectors either rose or was broadly stable. Financial services firms expect to reduce investment in land and buildings, vehicles, plant and machinery, and marketing over the next twelve months. However, firms in most sectors continue to plan strong increases in IT spending, the survey showed.
"This quarter was a mixed picture for the financial services sector. Firms remained upbeat as profits held up, despite weak growth in business volumes in some sectors, especially banking," Rain Newton-Smith, CBI director of Economics, said.
"The overall headcount in financial services fell for a second consecutive quarter, driven by banks cutting staff as they make their business operations leaner, refocusing activities as a result of new capital rules and regulatory requirements," Newton-Smith continued.