Tax
Lawmakers Attack PwC For Promoting "Industrial Scale" Tax Avoidance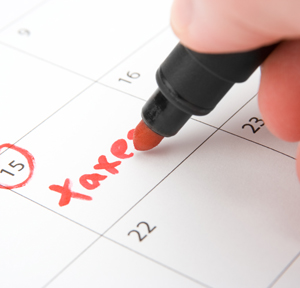 A panel of UK legislators has scolded PwC for its promotion of alleged tax avoidance schemes on an "industrial scale".
A panel of UK lawmakers last week attacked the global professional services firm PricewaterhouseCoopers for the company's "promotion of tax avoidance on an industrial scale". PwC has defended its conduct.
The House of Commons Public Accounts Committee singled out PwC in a report looking at how companies have funnelled money via jurisdictions such as Luxembourg to minimise tax bills, even though they have hardly any substantive economic activity in such places. Under European Union law, this behaviour, it should be noted, is legal.
A few weeks ago, a group called the International Consortium of Investigative Journalists, headquartered in Washington DC, obtained almost 28,000 leaked documents on nearly 340 firms it said secured secret deals from Luxembourg allowing the companies to slash tax bills. Organisations such as Deutsche Bank and Credit Suisse were among the firms in question. The group has also obtained leaked data from the BVI and Channel Islands, concerning corporate and private accounts. (The group has also acknowledged that such use of IFCs is not illegal.)
"This is the second time we have had cause to examine the role of large accountancy firms in advising multinational companies on complex strategies and contrived structures which are designed for no purpose other than to avoid tax," Margaret Hodge, MP, chair of the PAC, said in a report on Friday.
"We believe that PricewaterhouseCoopers' activities represent nothing short of the promotion of tax avoidance on an industrial scale," she said.
"Contrary to its denials, the tax arrangements PwC promotes, based on artificially diverting profits to Luxembourg through intra-company loans, bear all the characteristics of a mass-marketed tax avoidance scheme," Hodge added.
PwC issued a blunt response: "We stand by the evidence we gave the Public Accounts Committee and disagree with its conclusions about the work we do. But we recognise we need to do more to explain the positive role we play in the tax system and in helping businesses to operate successfully. We agree the tax system is too complex, as governments compete for investment and tax revenues. We take our responsibility to build trust in the tax system seriously and will continue to support reform."
The issue is controversial because while governments rage against companies for registering in certain locations for tax purposes, such actions are not illegal under the rules of the European Union's single market. In the US, meanwhile, there has been controversy about the practice, known as "inverting", of corporations buying non-US businesses and moving tax domiciles abroad to avoid US corporate taxes, which are significantly higher than the OECD average. At the same time, the UK government has pushed for the idea of publishing a record of beneficial owners of companies, a move causing considerable angst in the global trusts sector, where concerns have been raised about the loss of legitimate financial privacy.