People Moves
Bank J Safra Sarasin Adds To China-Focused Team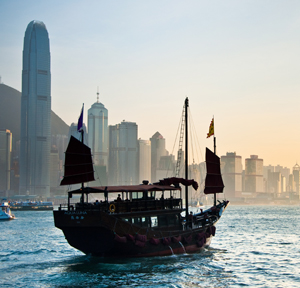 A Swiss bank has added to its China-focused team with a hire from BNP Paribas, and says it will continue with hires in the New Year.
Switzerland-headquartered Bank J Safra Sarasin has named Isabelle Tian as managing director and team head, client advisory.
With more than 15 years' experience serving the China market, Tian reports to Enid Yip, chief executive, Asia. She first moved to Hong Kong in 1998 and has since spent several years based in Shanghai. Tian will be based in Bank J Safra Sarasin's Hong Kong office.
Tian previously worked at BNP Paribas Private Banking in Hong Kong, where she had been managing director, China market, since 2012. Before joining BNP Paribas, she was a managing director, China market at HSBC Private Bank from 2010.
From 2007 to 2010 Tian worked in both investment banking, where she covered state-owned enterprises and private businesses, and private banking at Credit Suisse. Previously, she had been a director at Deutsche Bank Private Banking since 2005.
Tian returned to Hong Kong from Shanghai after serving as Meespierson Private Banking of Fortis Singapore's Chief Representative in Shanghai from 2004 to 2005, and as head of business development at Orient Securities Co from 2000.