Banking Crisis
EXCLUSIVE: It's Been Tough, But Spain's Private Banking Sector Is Seeing Recovery - Part 1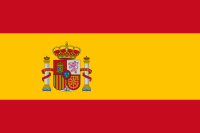 Spain's economy has endured a torrid time since the financial crisis, but what is the state of its private banking sector? This publication spoke to some local players.
This is part one of a two-part feature examining the Spanish private banking and wealth management market; it is designed to shed light on a market that might not always get the attention it merits. We hope readers who have comments or insights of their own on this market send them to us.
Since the financial crisis erupted over six years ago, Spain's banking system has undergone its biggest upheaval in modern history. After being hit hard by its exposure to toxic real estate assets following the collapse of the country's property market, Spain's banks were bailed out to the tune of €41 billion ($56 billion). One of the biggest banks to be hit was Bankia, formed from the merger of seven savings banks in 2010. Following a return to profit, the Spanish government announced it would start selling off its controlling stake in the nationalised lender earlier this year, signalling a turning point in the country's banking industry.
Events, however, are starting to turn in the country's favour. The Spanish economy finally looks as if it is on the road to recovery. In October last year, Spain officially emerged from a two-year recession with economic growth of 0.1 per cent for the preceding three months and earlier this year it finally exited its bailout programme.
But what has been the impact on wealth management in Spain?
As a result of the financial crisis the sector has been through a period of unprecedented change. While some firms have fallen by the wayside, others have been swallowed up in the flurry of mergers and acquisitions encouraged by the Spanish government, leaving fewer players.
The wealth management industry in Spain is dominated by Spanish banks such as Santander, La Caixa, BBVA, Bankinter and Sabadell. International private banks have a small share of the market but are gradually losing their foothold in Spain, seen with the acquisition by La Caixa of Barclays' operations earlier this year. There are also a number of other smaller players, such as Blevins Franks, catering to Spain's large expat population, while the family office sector remains somewhat underdeveloped.
Francisco Gómez-Trenor y García del Moral, chief executive of Mirabaud in Spain, believes the new economic landscape provides a wealth of opportunities for private banks with the right model.
"The disappearance of more than 40 savings banks and the integration of a significant number of private banks within the sales networks of the large financial institutions has led to clients having the sense that they are not receiving the personalised service they expect and that these private banks are more about selling products than providing a service," del Moral told this publication.
"Independence, quality of management and open architecture are all highly valued by private banking clients and are the reason why Mirabaud's business model is proving so successful in Spain," he said.
Spain is becoming an increasingly important market to the Swiss private bank, which is targeting a figure of €1 to €1.5 billion in assets under management in 2015.
"We are on the right path to reaching this target and are following a very positive trend, with high growth in tailor-made managed accounts for private clients, mainly using Spanish SICAVs," said del Moral.
Alberto Calvo, head of BBVA Patrimonios, was also positive about the future of the Spanish wealth management market.
"We have had in recent years a growth in assets under management and coupled with the quality image of our brand in the market, this makes us very optimistic about the future, where we believe we can take advantage of the improvement of the economic cycle in Spain," said Calvo.