FEATURE: Wealth Managers Try To Measure How Deeply Russian Sanctions Will Bite
Stephen Little, Reporter, London, 21 August 2014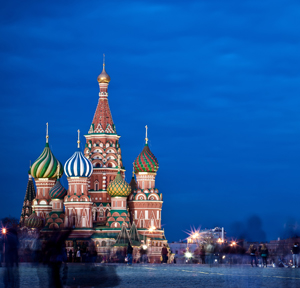 The EU and US have imposed sanctions on Russia. How much impact will they have, including on the wealth management industry?

Effectiveness

Opinion on the effectiveness of sanctions is divided and many observers are sceptical that they will force Putin to reconsider his Ukraine strategy.

On the one hand, as Russian trade and investment are spread across multiple jurisdictions, it is therefore not dependent on one country and could see its way through the storm by expanding trade elsewhere.

However, analysts have pointed out that as a result of Russia's weakened economic performance in recent years and slow growth, authorities will want to minimise as much negative impact as possible. Asset bans and visa restrictions targeted at the wealthy may also increase pressure on Moscow to negotiate a settlement.

While the Russian economy expanded by 1.3 per cent last year, the Washington-based International Monetary Fund has projected a much lower 0.2 per cent growth this year due to the sanctions, in contrast to the forecast last year of 3.3 per cent.

"Russia is going to feel the pressure this year, and gross domestic product decline will continue in 2015. However, even without the sanctions the Russian economy would be weak. It is anyone's guess if sanctions are effective and trigger a policy change towards Ukraine by Russian authorities," said Michal Dybula, an economist at BNP Paribas.

Macro-Advisory's Weafer said that it was still too early to tell whether the new sanctions would bring about a change in policy from Moscow.

"Will they change Russia's political stance towards East Ukraine? There is no evidence of that as yet. But the downing of MH17, which directly led to this move to stage three sanctions, was a major game-changer. It is still too early to be able to say what the political impact will be - but there will be a clearly negative economic impact," said Weafer.

Banking

The EU has been heavily criticised by Russia's biggest banks for including the financial services industry in its new round of sanctions.

Sberbank, Russia's biggest bank by assets, said in a statement that the new EU sanctions would do nothing to ease the troubles in Ukraine and that they undermined "the foundations of the global financial system".

Weafer said that blocking the state banks from accessing US dollar and Euro debt beyond a 90-day maturity will cause a "squeeze" on the domestic Russian debt market.

"The banks will of course get access to state money via the central bank and the big corporations will also get access to state funds. But the small and medium-sized enterprises and individuals will find it tougher to access new debt and the cost of both servicing existing debt and any new debt will be higher," said Weafer.

"We have estimated a 100-basis point rise in the short-term interest rate, which will hurt Russian GDP by nearly 1 percentage point after three to four quarters. This is quite a significant impact that will not only be weighing on the respective banks with restricted access to capital markets, but feeding into the Russian economy," said Dybula.

"Certainly we are expecting the pressure on the Russian currency is going to remain high as private capital outflows accelerate. Wider ramifications of this will be that less money is available for domestic investment, which will harm overall economic performance," he added.

In response to the crisis in Ukraine, a number of Western banks have already cut their exposure to Russia to protect themselves from potential risk as a result of the ongoing instability in the region. Citigroup, the US bank with the largest footprint in Russia, cut its total exposure by 5.3 per cent to $8.9 billion for the three months ending on 30 June, while Bank of America Merrill Lynch reduced exposure by 40 per cent in the first half of the year to $3.9 billion.

"With banks already reducing their exposure to Russia, the new sanctions are only going to exacerbate this," said Dybula.