Singapore's Ascent As A Gold Hub; Asia Demand Strong - WGC
Stephen Little, Reporter , 6 September 2013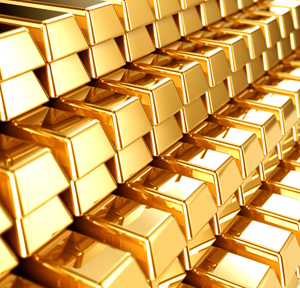 Singapore's rise as a gold hub on a par with London, New York and Switzerland is proceeding despite the recent pullback in the yellow metal's price.
New facilities
As Singapore looks to establish itself as Asia's answer to Fort Knox, a raft of banks have opened up facilities in the city-state to store bullion, reflecting its growing importance as a financial centre.
In 2010, JP Morgan opened a vault in FreePort, a high-security facility for storing precious metals and other collectibles of the wealthy adjacent to the airport.
Since then, Deutsche Bank, UBS and Australia and New Zealand National Bank have all joined JP Morgan by also opening vaults at the FreePort facility to tap the increased demand for bullion storage.
Much of the rising demand for gold storage facilities in Asia has been driven by the growth in the number of wealthy individuals in the region who are looking to store their gold close to home, rather than abroad, according to Cheng.
"In the past ten years there has been an increase in the middle class in Asia, which has created a new group of high net worth customers who want to invest in gold and store it closer to home, rather than in Europe," said Cheng.
"Demand is also being driven by the migration of wealth from the West to the East and the growth of wealth in Asia, particularly in India and China. As a result of changes to banking secrecy laws in Switzerland, people are looking for alternatives and want to move their gold to a place which respects customers' privacy," added Cheng.
Following the decision of the Singapore government to exempt investment bullion from the goods and services tax, Swiss-based precious metal refiner Metalor decided to build a gold refinery and bullion product manufacturing plant in Singapore, which is expected to be completed by the end of the year.