Strategy
Book Review: The Great Transition, By Emmanuel Daniel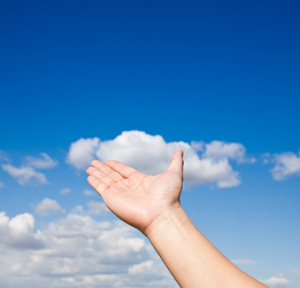 This news service takes a look at a new book that argues that the world is going through the "personalization" of finance, upending traditional models and approaches to banking, insurance, asset management, and more.
A book where you can read about the marvels of mobile apps for bank services, the reasons why the demise of LIBOR was misunderstood, and the mind-bending world of digital assets, might not be bedtime reading. But The Great Transition, by Emmanuel Daniel, a fintech influencer and thought leader, proved an engrossing read.
The book (211 pages) argues that we are going through the "personalization of finance," – a trend that is being shaped by technologies such as blockchain (distributed ledger technology), decentralized finance and breakthroughs in other technologies.
Daniel argues that we are moving from a world of "mass individualism" to a model where the individual is more empowered than in earlier iterations of capitalism. I think he does not quite get this right. After WW2, it is true that people consumed a vast array of goods and services from corporations, but presumably, if what the firms produced was poor or inadequate, then competition - at least in theory - was designed to get past that. Daniel writes about how firms "perfected the art of achieving industrial levels of individualism by promoting greed, consumption and self-gratification." Well, that's a matter of opinion. Freedom includes the freedom to not consume some of these things and, as we saw in the post-war period, quite a lot of (mostly middle class) folk reacted against this supposedly vulgar affluence. A feature of free markets is that people have the freedom to develop new ways of making and consuming, which is exactly what has happened.
Despite some of my reservations on points such as this, I liked the book. It is a useful and rapid tour around a lot of the developments that I am sure readers encounter all the time. Daniel writes about how established ways of banking, asset management, insurance and other fields are being shaken up, and not just by the financial earthquake of 2008. Daniel argues that many incumbent firms know and fear that their models could be disrupted. But even so, too many companies see modern technology as just a new set of clothes, rather than about changing the whole structure. A lot of new tech seems to be mainly about squeezing efficiencies out of existing service offerings, rather than creating new services that did not exist before. But Daniel points to ways that real innovation might happen, leading to a true personalization of the financial world.
It's worth giving his definition of personalization (page 189), as it is an ever-present concept in the book: "Personalization refers to the increasing ability of individuals to control their own data, identity, and how they choose to transact. This book argues that personalization will have a profound effect on how institutions that generate profit from aggregating people's data on public platforms will survive in the future. It also has massive implications for how society as a whole will be organized."
That last sentence raises questions, for example, about what happens to financial privacy – a subject this news service regularly reflects on.
Daniel wrestles a lot with what this new world he envisages will look like. Besides a glossary at the end of the book to keep us informed about all these terms, he manages to get through a tremendous amount of detail, firing out masses of stories, names, and terms in paragraph after paragraph. At times it was like trying to drink from a firehose.
The book has plenty of references for further reading; a merit that it doesn't overdo. This is a book designed to stimulate the intellectual juices rather than trying to be the last word. And that is wise, given how fast technology and financial services continue to evolve.
The Great Transition: The Personalization of Finance Is Here, is published by World Scientific.
Daniel, besides other achievements, is the founder of The Asian Banker and Wealth and Society, and consults with banks and fintech businesses.