Legal
A Walk Around The World Of Prenups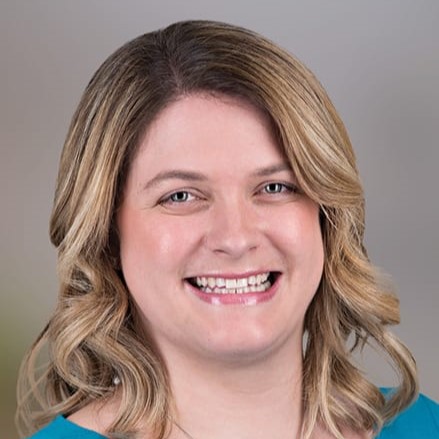 This article sets out the important steps to consider for prenup agreements, their limitations and benefits. The article forms part of this news service's continued focus on the theme of "protecting the client."
The following article on prenuptial agreements, comes from Rachel Fisher, team leader partner at Stowe Family Law.
As regular readers know, "prenups" are regular discussion points in wealth management. In building and protecting wealth - including an operating business - it is important for people thinking of getting married to consider the risks of a breakup. It may be "unromantic" but, arguably, adults ought to be able to consider the risks and recognise that a prenup need not throw cold water on their happiness. Also, as this news service has been told, investors in business founders are often happier to deploy capital if the founders' marital affairs are legally watertight. Business, investment and jobs can be threatened if an ugly divorce leads to the breakup of a company.

So, with that out of the way, here are Rachel's thoughts. The editors are pleased to share these views. The usual disclaimers apply. Please email tom.burroughes@wealthbriefing.com if you wish to react.
Prenuptial agreements, or "prenups" have been fairly mainstream among celebrities and high net worth individuals in the US for years, where, in many states, they are legally binding. Although they are not legally binding under law in England and Wales, their popularity is growing ever more prominent, particularly for those with considerable wealth and assets to protect.
Prenuptial agreements do offer a level of protection, but there are several conditions that must be met in order for the document to hold weight.
It is essential that a prenup is kept up to date by regularly reviewing its contents. It is recommended that the agreement is reassessed at least every five years, more often if significant changes occur, such as inheritance, the buying or selling of assets or businesses, or the birth of children.
These conditions include:
-- The agreement is signed at least 28 days before the wedding;
-- It is entered into willingly by both parties without pressure;
-- The terms are fair;
-- There has been full financial disclosure; and
-- Each party has sought independent advice (financial, legal etc).
High net worth individuals will often choose to put a prenuptial agreement in place to protect finances and business before getting married. This is a logical decision for those with considerable assets and/or business interests to preserve, or those with children from previous relationships, for whom they want to protect legacies.
Many couples may consider a prenup to be rather unromantic, or even a precursor to divorce. However, prenups can be useful documents. They set out who owns what and what happens to the wealth if the marriage ends. Provided that the financial disclosure has been frank, they can be practical documents and mitigate the involvement of emotions in the practical decisions in a divorce.
For a number of celebrities, prenups have proved to be worthwhile. Ariana Grande recently divorced her husband of two years Dalton Gomez with the multi-million-dollar settlement revealed.
Their watertight prenup came in very useful as her estimated $240 million net worth has remained largely intact; she keeps all her earnings from before, during and after the marriage. She paid out $1.25 million as a lump sum to Gomez in lieu of any spousal support payments but the waiver of permanent spousal support is non-modifiable, irrespective of either couple seeing a change in their health or their financial circumstances. Grande and Gomez will now sell their mansion and split the sale 50/50.
Nevertheless, nuptial agreements are not guaranteed to protect individuals from losing their assets in the event of divorce or relationship breakdown in England and Wales.
A prenup first and foremost is not a legally binding document in England and Wales, as it is in many American States. In any divorce, prenuptial agreements are only one small part of a financial settlement, and many other factors will be considered if the divorce goes through the court and to final hearing.
A court will examine the prenup in relation to the conditions mentioned, but if they deem it to not meet the criteria, or to be unfair to either party, the prenup can be wiped from consideration.
One such example occurred in 2014, when Victoria Luckwell, daughter of media tycoon Mike Luckwell whose company invented Bob the Builder, divorced her husband, Frankie Limata. The couple signed a pre-marital agreement before they married in 2005, and two subsequent legal agreements, specifically agreeing he would not make claims against family assets.
However, the judge overturned the agreement, deeming it unfair as it did not make sufficient provision for Limata who was in considerable debt and had no assets of his own. The judge stated that the prenup would allow Luckwell to live in the style of luxury she was accustomed to but leave Limata in "relative penury."
Luckwell was ordered make provision for her ex-husband of £1.2 million ($1.47 million), particularly to avoid any damage to their three children which may be caused by the divorce.
The validity of prenups is not guaranteed, and should a judge rule them unfair, or one party states that they wish to rescind from the terms of the agreement, then it is possible for the agreement to be overturned.
A judge will consider all the circumstances at the time of the divorce, taking finances, children and assets into account, looking towards future provision. If the prenup is deemed unsuitable in these regards, its role will be very small or entirely removed.
A prenup cannot remove the obligation to provide for real need for the divorcing parties.
Protecting your wealth and assets can certainly start with a prenup. The first point of call is a family lawyer who can offer advice, considering the financial disclosure and advise on the agreement. A lawyer can also suggest whether the document is likely to be upheld by the court.
A family lawyer can also assist with periodic reviews which should form part of the prenup, taking familial and financial changes into account and keeping the agreement in line with your current situation. With the proper legal advice and regular updates, it is more likely that the agreement will be upheld by the court when they are deciding a final order.
However, it is important to note that a prenup is not the be all and end all; as with most things, it is subject to change and can be overturned.