Uncategorised
Vontobel Delivers Stable Results For Q1 2023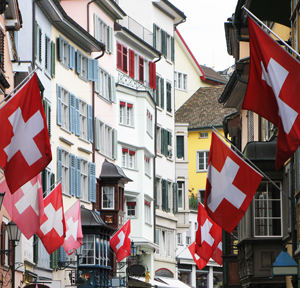 In a difficult market, Vontobel has continued to defend its solid position as a provider of structured products in its focus markets.
Swiss wealth management house Vontobel has generated a stable result for the first quarter of 2023 in a market environment that continues to be impacted by high levels of uncertainty – welcome news following the announcement in February that its AuM and profits had fallen last year.
In line with the previous year, the business with wealth management clients delivered another very positive performance, it said. Asset management clients once again stayed on the sidelines rather than reinvesting or making new investments. The demand for leverage products among private clients in the Digital Investing business increased again in the first three months of this year compared with the fourth quarter of 2022.
"The investment environment remains challenging for our clients and consequently also for Vontobel, given the uncertain economic and geopolitical situation. We nevertheless remain cautiously optimistic regarding the outlook for the current financial year. We will continue to focus on implementing our priorities and resolutely seize growth opportunities while keeping an eye on costs. In addition to our conservative risk appetite that we have demonstrated for decades, our clients can count on our very solid capital position as well as a liquidity coverage ratio that far exceeds the requirements defined by FINMA," Zeno Staub, CEO Vontobel, said.
In the first quarter of 2023, assets under management increased by SFr7.3 ($8.18) billion compared with end-2022 to a total of SFr211.7 billion. This corresponds to growth of 4 per cent, driven by market performance (SFr8.0 billion), foreign exchange impacts (SFr-0.3 billion) and net new money (SFr-0.4 billion). Compared with the first quarter of 2022, assets under management decreased by 8 per cent (Q1 2022: SFr230 billion), primarily due to weak markets.
Wealth management clients entrusted a total of SFr1.4 billion of net new money to Vontobel in the first three months of this year. The net inflow of new money was therefore at the upper end of Vontobel's own target range of 4 to 6 per cent growth. Adjusted for outflows due to Vontobel's market focus, the net inflow of new money was SFr2.2 billion, corresponding to growth of 10 per cent.
Asset Management recorded net new money of SFr-1.8 billion in the first quarter of 2023. This reflects net inflows into the fixed income asset class that were unable to fully offset outflows in equities and multi asset business areas. Investor sentiment was impacted by uncertainty about global growth as well as the geopolitical and inflationary environment.
Digital Investing delivered an improvement in operating income in the first quarter of 2023 compared with the fourth quarter of 2022, although operating income declined compared with the figure for the prior-year period.