Legal
How Can HNW Individuals Benefit From Litigation Funding Boom?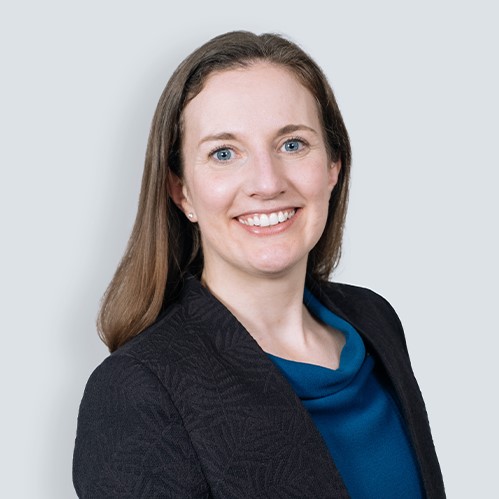 Litigation funding is an area that can make headlines when a major court case hits the headlines. What is this market about and how can wealthy individuals get a piece of the financial pie?
The following article touches on a market known as litigation funding. The ability to profit from legal actions and the business of lawyers might generally bring a wry smile to the lips of wealth managers, who in the past only thought of legal tussles as a net drain on assets, rather than a way to build them. In the US with its no-win, no-fee legal arrangement, litigation funding has been a far stronger market for some time. As often can be the case, American practices have a habit of traversing the Atlantic. One attraction, so this publication has been told, is that pay-outs from lawsuits are not correlated to mainstream markets or economic conditions, providing investors with a welcome portfolio diversification. (See a previous example of expert analysis on the topic here.)
In this article, Catherine Penny, partner (pictured), and Elizabeth Butler, associate, for the law firm Stevens & Bolton, explore the territory. The editors are pleased to share these insights; the usual editorial disclaimers apply. Jump into the conversation! Email tom.burroughes@wealthbriefng.com

The high-profile Johnny Depp v Amber Heard defamation trial took front and centre in the media over the summer months, culminating in a $10 million judgment being awarded in favour of Johnny Depp.
Heard now faces a fresh battle with insurers over who picks up her legal fees. While Amber Heard appears to have had the benefit of a homeowner's policy and a general liability policy, both insurers are reportedly arguing that they have no obligation to pay on the basis that the loss was caused by "the wilful act of the insured."
Heard's predicament is a tricky one and begs the wider question as to what options are available to high net worth individuals seeking to fund the legal fees associated with their disputes, as disputes are set to rise in the new year.
What funding options are available?
Whilst litigation funding may be an attractive option for HNW individuals, there are number of additional options which they may consider pursuing when seeking help with legal fees. There are broadly four options available to HNW individuals, which can be used separately or together.
The first option available is to self-fund, where you pay your own fees as they arise and take the risk on orders to pay your opponent's costs if you lose. Other potential options include the use of third-party funding, agreements with lawyers where the lawyers share the risk and insurance – either before the event insurance, such as the policies which Amber Heard [the actress] appears to have had, or after the event insurance which you can buy after a dispute has arisen.
Focusing on third-party funding, or "litigation funding" – this is where an independent third-party funds the legal fees of a claim for a share of the proceeds if the case is won or settled. It is well-established in the UK legal market and growing in popularity across the globe. It's not difficult to see why. Often litigation funding will be paired with an after the event insurance policy to cover the risk of having to pay your opponent's costs. A key advantage of litigation funding, even for HNW individuals, is that it avoids the need for individuals to tie up cashflow for costly yet meritorious claims as the case progresses. This will free up those funds to be diverted elsewhere which is likely to be welcomed in the current economic climate, particularly since a claim could span several years.
Although traditionally associated with group actions, litigation funding is being increasingly used in a wider range of claims including international fraud, intellectual property, tax and asset recovery proceedings.
Litigation funding won't be suitable for all claims made by HNW individuals – the prospects of success must be high and the realistic value of the claim needs to be at least in the millions for funders to consider it. In return for funding the case as it progresses, the funders take a cut of any recovery made, which is often a decent proportion of the claim, typically between 30 to 40 per cent – and claims are likely to be increasingly fruitful for funders as disputes increase in 2023.
Funding is set to boom next year
In rocky financial times, we anticipate that third-party funding will become more readily available for claims by HNW individuals with a good prospect of success, given that many investors see litigation funding as a way of insulating their portfolios from volatile market conditions, not least since the UK is reported to be the biggest single market contributor, with annual investment potential reaching $1 billion (1) .
So how should HNWIs go about selecting a third-party funder in a competitive market? As a starting point, you may wish to seek a funder who is a member of the Association of Litigation Funders (2) ("ALF"). ALF is an independent body, charged by the Ministry of Justice with delivering self-regulation of funding in England and Wales. Beyond being a member of ALF, it would be sensible to select a funder with a strong track record in the type of claim for which funding is being sought.
Funders take varying approaches to conducting due diligence and some may have much quicker turnaround times than others. If time is of the essence, this is likely to inform your choice of funder in the same way as the funder's experience and overall strategy will do.
Change on the horizon
The UK's litigation funding sector is self-regulated and there are no proposals to change this in the immediate future. The same cannot be said for the EU. The Voss Report (3), published by German MEP Axel Voss in July 2022, concluded that the voluntary, self-policed approach to regulation of litigation funding has not proved effective in properly managing the sector in the European Union. The report prompted the EU parliament to vote in favour of new regulation of the EU's litigation funding sector. The proposed directive is intended to establish a legislative framework for litigation funding in the EU.
While it won't directly affect proceedings in England and Wales, it will apply to litigation funders based in the UK where they are funding proceedings in the EU. Key recommendations include a provision which would effectively cap funders' recovery to 40 per cent. If the directive is implemented, it will be interesting to see whether this provision has any impact on funders' appetite to support proceedings within the EU.
Other options available
Aside from third-party funding, there are other options available to help fund your legal dispute, such as insurance which you may already have through an existing policy. Note that if you're seeking insurance after the dispute has arisen, this will generally only cover the risk of being ordered to pay your opponent's costs rather than covering your own costs. Alternatively, fee agreements with your lawyers (such as contingency fees and damages-based agreements) are a form of no win no fee arrangement where the lawyers share the risk.
The choice of how to fund your dispute is an important one – if you have a funder on board that in itself can signal to your opponent a confidence in your case. But funders are not cheap, so if you have the cash to invest in the case, and your lawyers have advised that it is likely to be a winner, you may choose to fund it yourself, to avoid sharing a sizeable share of the spoils with the funder, supported perhaps by some insurance to cover your opponent's legal fees in the event that you're not successful.
As we head into further economic turbulence and prepare for an uptick in disputes in the New Year, HNW individuals should be increasingly turning towards litigation funding to ensure that their wealth is protected against potential high-value claims and all legal fees are fully funded.
Footnotes
1, https://drs.deminor.com/en/litigation-funding-from-a-european-perspective
2, https://associationoflitigationfunders.com/
3, https://www.europarl.europa.eu/doceo/document/A-9-2022-0218_EN.html