Philanthropy
Transforming Lives With Sports, Art - A Philanthropist's Story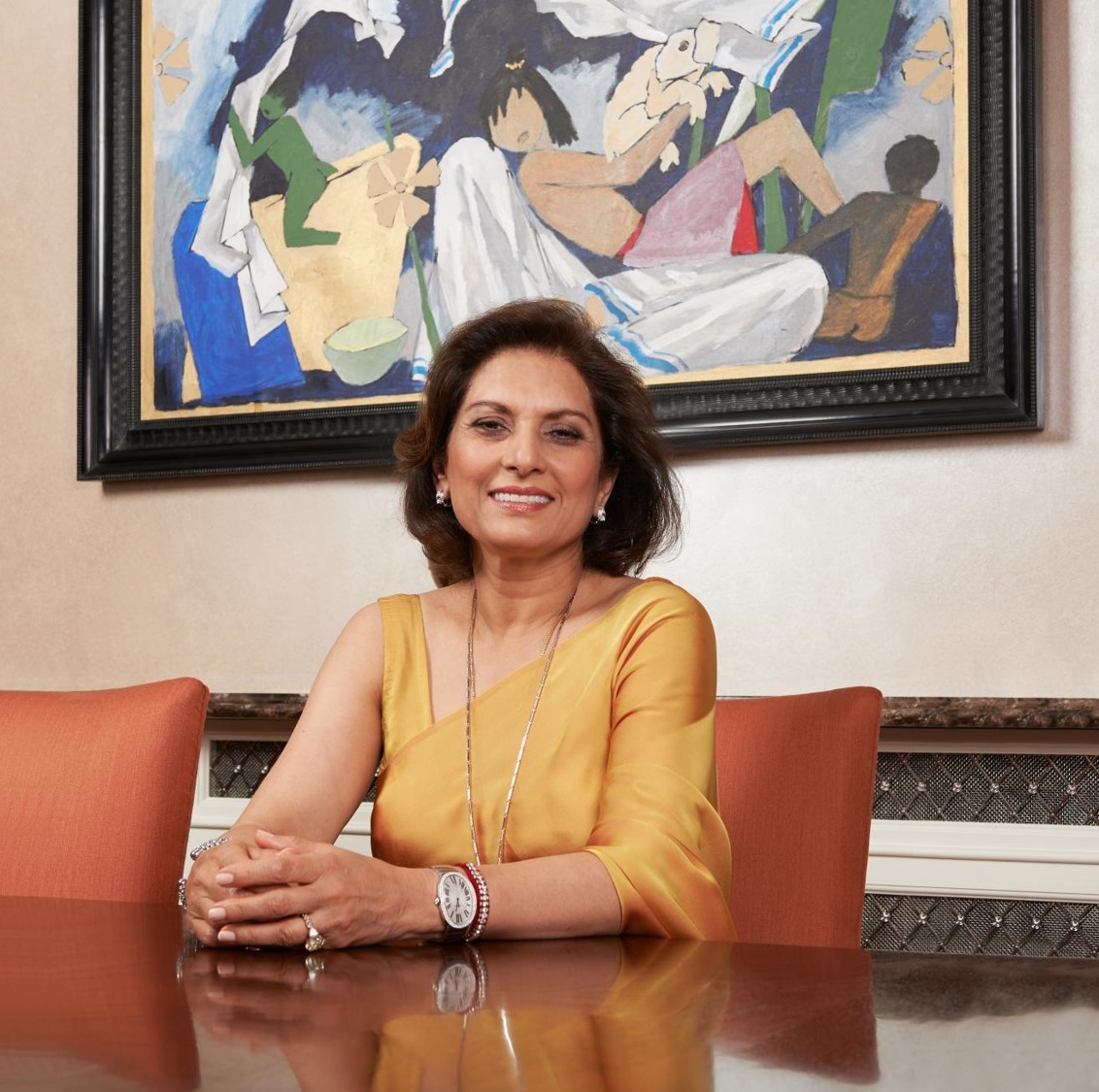 This publication spoke to a prominent India-based philanthropist who has operated internationally. She talked about her campaigns, lessons learned, and thoughts about the state of charity.
A country with wide gaps between wealth and poverty is India, and such a position can galvanise philanthropic action. This publication recently interviewed a member of the country's prominent Choudhrie family, Anita Choudhrie. She is a notable philanthropist who has created two organisations operating internationally: Stellar International Art Foundation, which she founded in 2008, and Path To Success, launched in 2005. Path To Success recently held its annual Charity Wheelchair Basketball Tournament at the Copper Box Arena in London's Olympic Park.
With philanthropy advice an important offering by some wealth management firms, the editors at this news service thought it would be insightful to talk to Anita Choudhrie about her experiences.
How did your philanthropic endeavours start?
My passion for philanthropy blossomed while I was a student at Delhi University after I worked in a crèche with young children from challenged backgrounds. I continued to be involved in philanthropic projects across the world, particularly focused on education and disability, and subsequently founded my own charity, Path to Success, in 2005, and The Stellar Art Foundation in 2008.
I have long been outspoken on the importance of empowering women in disability sport, who are short on both funding and media exposure. I also have an athletic pedigree myself, having played basketball in my youth, raced in vintage car rallies and beating my husband at ten pin bowling on our first ever date.
As for my art charity, the collection began in the 1970s when our family began to purchase works of art out of private enthusiasm and this soon led to friendships with important international contemporary artists. The activity culminated in the creation of the Stellar International Art Foundation in 2008.
How would you best describe the type of philanthropy you are driving? What are the reasons you chose to enter this field?
My driving motivation has always been to champion underprivileged and overlooked sectors of society and to empower younger generations to make positive changes. My current projects with Stellar and Path To Success are designed to promote art and sport as means of breaking the gender gap outside the workplace.
Are there particular structures (foundations, trusts, other) that you favour as ways to deliver philanthropy?
Philanthropy is a connection and delivery from the soul. Foundations are a very powerful way to assist and deliver philanthropy. With a dedicated team in place and strong commitment, it is possible to use the principles of such foundations in a way that benefits its cause.
As far as your work in areas such as art and sport are concerned, in which countries do your initiatives operate?
The [Stellar] Foundation seeks to promote artists through international exhibitions, loans, publications and events. Stellar has become internationally renowned for its content as well as its coverage and activities around the globe. From India to London, St Moritz to Dubai, the material of the Collection and its efforts have earned a distinguished place amongst the increasing number of foundations across the globe. From the onset Stellar has collected European, Russian, American and Indian Art, making it a truly international collection.
Path To Success is focused in the UK, but I also work on initiatives in India, and have supported the Amar Jyoti school for over twenty years.

Please describe how these charities/programmes help people
Stellar champions minority artists by distinguishing on individual artistic talent rather than region. By commissioning complete series from within an artist's oeuvres, the foundation ensures the preservation of artistic legacies within the collection.
Most notably Stellar International has the largest collection of MF Husain artworks outside the estate, making it the most significant home for the artist's oeuvre. With more than 250 works spanning from the early 1950s through to his final years, the Stellar Collection supersedes all the world's museum, gallery and private collections. A great patron of the artist, the foundation and the Choudhrie family were chosen as the guardians of not only a large volume of work in general, but especially his most famous and, arguably, most important series: Maria. With the same ethos in mind, the foundation has sought to keep his most significant series in tact for future generations.
On Path To Success, one athlete who stands out is Mary Wilson. A former army psychiatric nurse who was almost run over by the Taliban while touring to Afghanistan, Mary left the military having been diagnosed with MS, and is now a Para Badminton player who was medalled in 10 of her last 11 tournaments. Mary emailed over 120 companies looking for sponsorship and Path To Success was the only charity to take her on and support her, despite her being fourth in the world in her specification. She's lived an incredible life, and it could all culminate in her competing for a medal for Great Britain on the world Paralympic stage.
A lot of focus is on women's issues. Can you talk a bit about what steps your philanthropic work is taking in this area?
Within the current political landscape, women must realise their potential and their identities within their work and beyond. We've seen the recent revelations of the #MeToo campaign, bringing to light feminist issues that have been underlying for far too long and now we must unite and break down these barriers of inequality in every aspect of life. Championing female empowerment within art and sport can help to bring us a step closer to embracing gender equality across the board.
With the Stellar Foundation, and in terms of Art, I have developed a creative vision of artistic practice as an active force for challenge and change. According to statistics released by the National Museum of Women in the Arts, 78 per cent of galleries represent more men than women, despite 51 per cent of visual artists being female. Statistics like these emphasise the need to advance feminism within the art world and widen the 'cultural gaze'.
The Stellar International Art Foundation, is therefore taking a front seat in breaking down cultural and gender prejudice by "widening Britain's cultural gaze" and championing artists regardless of background or gender. The foundation has from the onset collected European, Russian, American and Indian Art, distinguishing its selection less on regional concerns and more on the individual artists' talent. The foundation consequently contains the largest private collection of works by Paresh Maity, one of Delhi's most accomplished contemporary artists and is championing foreign artists by displaying these artworks across the world.
The foundation's exclusive events also provide necessary platforms for conversations on equality and diversity. Last month for instance, Stellar invited internationally renowned artist Chila Kumari Burman to speak on how her own artwork has been shaped by issues of Asian femininity and her own personal family history. With a shifting political landscape and campaigns for female empowerment all over the world, the work that Stellar does is therefore exemplary in not only the art world, but in wider issues on gender equality and cultural acceptance.
Path To Success's latest campaign, Path to Tokyo, launched on International Women's Day 2018, is providing sponsorship to twelve disabled female athletes, all of whom are forced to self-fund as they fall outside of UK Sport central funding. The work we do is really going from strength to strength. Women in disability sport receive very little funding and very little media attention. We feel that we are making a real difference by shining a spotlight on this issue, and I'm very proud of what Path to Success does. If one of our athletes were to win a medal at the next Paralympics, that would be one of the most special moments over the many years I have been engaged in philanthropy.