Millionaires Fret About Unpredictable Times But Cash Isn't As Safe As It Looks - UBS Survey
Tom Burroughes, Group Editor , 18 May 2017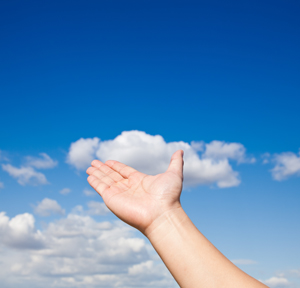 UBS Wealth Management has polled HNW individuals from across the globe, finding them both concerned about economic and political gyrations while also broadly optimistic about the future.
A UBS survey of millionaires around the world shows most are cheerful about the future but most of them fear now is the most unpredictable time in history, and in centres such as Singapore these investors are hunkering into havens such as cash, which carries its own risk.
UBS Wealth Management polled 2,842 millionaires in Hong Kong, Singapore, Japan, Mexico, Italy, Switzerland and the UK. In Singapore, some 401 millionaires were questioned. At least 400 were surveyed in each market, at least 30 per cent of whom were women. The research was conducted by Censuswide on behalf of UBS Wealth Management and was carried out between January 2017 and February 2017.
The report was produced amid a period of high geopolitical volatility in the wake of the election last November of US President Donald Trump, the UK's vote in June last year to leave the European Union, recent elections in France that propelled the relatively untested Emmanuel Macron to power, and fears about the fragility of China's financial system.
Across the seven markets, 82 per cent of respondents said that this is the "most unpredictable" period in history. This perception was attributed to a range of causes ranging from economic, political and media influence. Most of the millionaires are still optimistic about their future. Almost 80 per cent of Singapore millionaires are confident in their ability to assess financial risks, with over 90 per cent who trust their own instincts when making financial decisions. On both areas, Singaporean millionaires are more confident than their Hong Kong and Japan counterparts.
Part of the reason for that confidence is the belief that they can find safe places to invest their money in an uncertain environment. 70 per cent of them said the domestic market offers security for their money, while 75 per cent of them said held the same view of physical assets and 77 per cent took that stance on cash.
Holding cash isn't necessarily the smartest way to protect wealth, particularly at a time of low or even negative interest rates around the world, UBS said. The survey showed that among Singaporeans, 46 per cent said they intended to hold more cash; 57 per cent said they wanted to boost bond allocations.
"One of the key global survey findings indicate that while investors are focused on long term planning for their investments, they are often distracted by short-term events. This has resulted in short-term investment views, with people reacting to each event as uncertainty grows," Eddie Gan, market head for Singapore at UBS Wealth Management, said.
Democracy
Some 85 per cent of Singaporean millionaires believe that democratic elections contribute to stability. Switzerland has a similarly high number of wealth holders who believe that democratic elections contribute to economic and social stability.
Perhaps unsurprisingly, Singaporeans also say they favour strong leadership – more than 80 per cent said that stronger, more powerful leaders are most effective over the long term – the highest figure globally in the UBS survey, it said.
In handling the noise from many news and information outlets, 89 per cent of Singaporean millionaires say that a wide variety of information sources help them make the best decisions. This is in contrast to global findings, the report continued.
Asked about risks, the largest proportion of respondents, at 45 per cent, said that issues such as currency weakness, trade and deflation were concerns; some 40 per cent cited debt and banking sector health as worries; 37 per cent spoke of damage to the environment as concerns, followed by 33 per cent saying geopolitics was a cause of alarm.
Turning to the concerns about whether the current US administration of Donald Trump will create protectionist threats, 62 per cent of Singapore-based millionaires said they were "somewhat concerned".
Away from Singapore
Asked about views on risks by investors in other parts of the world, there is considerable variety. In Mexico the main concern for HNW investors was corruption, Hartmund Issel, executive director, chief investment office, at UBS, told journalists in a Singapore-based briefing about the findings of the survey. In the UK, the main worry was Brexit, he said.
Going back to worries that investors are parking money in cash, gold is not included in the "cash" category for the purpose of this report, Issel told this news service when asked about the matter.

On the issue of "safe havens", Issel said it was not urging investors not to hold any cash, but with price pressures building, it did not make such sense to hold cash, given how inflation erodes its value. "There is an opportunity cost to cash," he said.

He noted a "home bias" among investors in all regions. "Everyone is inclined to invest in what they know....there is no academic support for any home bias." There is a risk of missing out on opportunities in more obscure markets and that diversification opportunities are lost.