Strategy
Barclays Sells Hong Kong, Singapore Wealth Businesses To Local Asian Player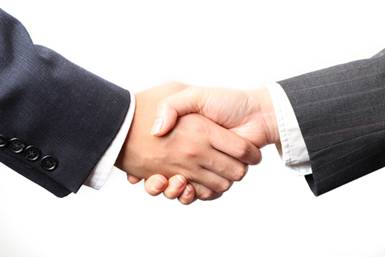 Ending weeks of speculation, the UK bank has sold its Hong Kong and Singapore wealth and investment businesses to a domestic Asian private bank.
(Updates with OCBC statement on price, other details.)
UK-listed Barclays is selling its wealth and investment businesses in Singapore and Hong Kong, reaching a deal with Bank of Singapore, part of Oversea-Chinese Banking Corporation.
OCBC will pay the equivalent of 1.75 per cent of the Singapore and Hong Kong WIM units' assets under management at the completion of the transaction. Based on their AuM of $18.3 billion at 31 December 2015, the indicative purchase price will be $320 million, Barclays said in a statement today.
Barclays estimated that the deal will lead to a pro forma cut in risk-weighted assets of approximately $1.3 billion at completion.
"The deal really propels Bank of Singapore/OCBC into the top tier of private banks in Asia and is strategically justified in addition to a fair price paid," Ray Soudah,CEO of Millenium Associates, an international M&A Advisory firm to the wealth industry, told this publication.
The bank, which like many others has been looking to cut costs and improve margins, said that while the Hong Kong and Singapore businesses have "strong growth potential", they were no longer central to its strategy. They were therefore put into the "non-core" elements of Barclays' operations in March.
Barclays is by no means the first European bank to pull wealth operations out of Asia, even though the region is often mentioned as the fastest-growing area for high net worth individuals. Societe Generale has sold its Asian private bank to DBS, for example. Some non-domestic banks have struggled to compete with local players, and costs of doing business have proven onerous.
Jes Staley, Barclays Group CEO, said: "On 1 March I announced we would accelerate the rundown of Barclays non core, which is key to creating a simpler, more focused core bank. The sale of our Wealth and Investment Management business in Singapore and Hong Kong marks further progress in our aggressive pursuit of non core cost and risk weighted asset reductions."
Clients of Barclays WIM in Singapore and Hong Kong will become clients of Bank of Singapore upon completion of the transaction.
Akshaya Bhargava, CEO, Barclays wealth, entrepreneurs and business banking, said: "We believe that in Bank of Singapore and its parent OCBC Bank we have found a buyer that satisfies our core criteria of maintaining a consistent service for our clients and that has the scope to integrate and enhance the careers of our colleagues."
Samuel Tsien, group chief executive of OCBC Bank, said: "We see attractive value in Barclays' strong and complementary private banking client base in Singapore and Hong Kong, as well as its experienced and service-oriented wealth management team."
The transaction is targeted to close by the end of the year subject to court approval of a Singapore statutory scheme of transfer.
Barclays added that the transaction has no impact on its existing corporate and investment banking businesses in Asia.
OCBC statement
OCBC said of the acquistion's price and details: "Bank of Singapore has sufficient financial resources, through its own internal cash, to fund the acquisition. The acquisition is expected to be accretive to OCBC Bank's earnings per share and return on equity after the first year. The transaction will have minimal impact on OCBC Bank's capital position, which will remain robust following the completion of the transaction. The transaction is subject to approval of the Singapore High Court for the transfer of the Singapore business. The transaction is expected to be completed towards the end of 2016."