Offshore
GUEST COMMENT: The Panama Papers - What Price Client Confidentiality?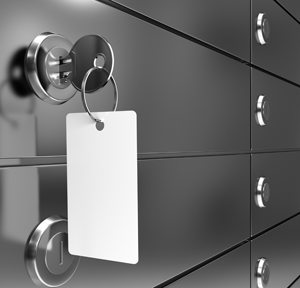 One of the many strands of the Panama Papers affairs is how it highlights the often very different approaches to client confidentiality. Some breaches of privacy provoke horror, while others have a very different reaction.
As the global financial, political and media world digests the Panama Papers saga, one of the issues that comes up relates to the security breach issues that the case involved and the matter of client confidentiality. (This publication carries an editorial on that issue here.) In this article, Dominic Carman, a UK-based commentator on legal issues, advisor to law firms and the author of several books, examines the broad story so far. This publication is pleased to share these opinions and invites readers to respond.

Should confidentiality between clients and lawyers remain sacrosanct? The leak of 11.5 million documents from Mossack Fonseca puts the issue firmly in the spotlight. As the largest ever such breach of confidentiality, the headlines are compelling, the outrage universal and the condemnation overwhelming.
While the schadenfreude relating to the exposure of tax evaders (and some more serious criminal activity) is understandable, trial by media can never be a substitute for due process. Although some of those identified may well be guilty of alleged criminality, many are not: instead, there is guilt by association.
Another story broke on the same day as the release of the Panama Papers that echoes the Mossack Fonseca debacle, but which provokes a rather different reaction.
New York security firm Flashpoint warned that Russian cybercriminals had targeted 48 prominent law firms, including Allen & Overy, Hogan Lovells, and Freshfields Bruckhaus Deringer, to obtain confidential information about their clients' M&A activities. Different circumstances, but the same issue: a significant breach of confidentiality.
This time, however, all the victims are entirely innocent. Perhaps inevitably, this story has been overshadowed by its more newsworthy BBC Panama counterpart.
Put confidentiality under the microscope and the average person would commend the Panama papers leak as being in the public interest. But they are equally likely to condemn the Russian cyberattack. The motivation may be different, yet both have the same net effect: destruction of confidentiality.
The issue has recently been topical in other areas too. Last year, the Director of the UK's Serious Fraud Office, David Green QC, wrote an article suggesting that some companies impede their investigations by abusing the privilege of communication with their lawyers. Again, different circumstances, but a related issue.
This abuse extends, he suggested, to the absolute right of Legal Professional Privilege, which entitles a client to refuse to disclose confidential legal communications to third parties, and to specific Legal Advice Privilege LAP, which protects legal advice that "is not confined to telling the client the law; it must include advice as to what should prudently and sensibly be done in the relevant legal context".