Compliance
Russia's Putin Wades Into Controversy Over US Fine On BNP Paribas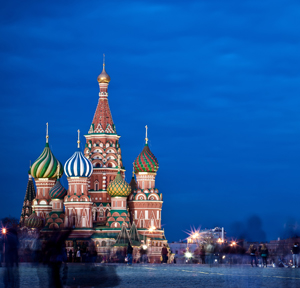 The President of Russia has accused the US of blackmailing France in its handling of the BNP Paribas fine.
Russian president Vladimir Putin has waded into the controversy about the $8.97 billion fine – a record – imposed by the US authorities on France's BNP Paribas for violating sanctions.
A report by Bloomberg stated that the Russian president – at odds with the West following Russia's annexation of Crimea from Ukraine – claims the US sought to blackmail the French government into scrapping a contract to sell Mistral warships to Russia. The president said that in return for this stance, the US had offered to cut the size of the fine meted out to the bank.
"We know about the pressure which our US partners are applying on France not to supply the Mistrals to Russia," Putin was quoted as telling Russian diplomats in Moscow. "And we even know they hinted that if the French don't deliver the Mistrals, they would quietly get rid of the sanctions against the bank, or at least minimise them," he said. He did not identify BNP Paribas by name.
"What is that if not blackmail?" Putin is reported to have said.
Ukraine has ended a 10-day cease-fire yesterday, rejecting pressure from Putin to extend it. Ukraine has renewed its attacks against fighters in the east. These fighters have been branded by the US and other sources as Russian-backed forces. In recent weeks, the West has imposed sanctions against Russia for what is arguably the worst crisis in Europe since the end of the Cold War.
French President Francois Hollande has, the report said, shrugged off US criticism and refused to cancel a contract to sell two Mistral-class helicopter carriers to Russia.
The decision comes at a delicate state for France-US relations; several days ago, when speculation grew about the size of the BNP Paribas fine – and its losing the ability to handle dollar-based transactions for a period – it was speculated that this could hit talks over issues such as trade. The bank has been punished for its violation of US sanctions against Cuba, Iran and Sudan. The Russian dimension to this is interesting as Russia has had warmer relations with Iran and Cuba, for example, than the US for a period of some time.