Legal
BNP Paribas Admits Breaking US Sanctions, To Pay $8.97 Billion Fine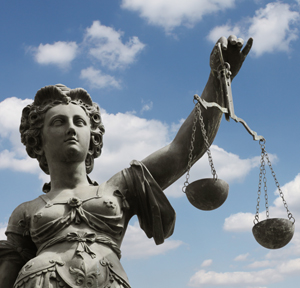 BNP Paribas, a bank with significant presence in global markets, such as Asia, as well as the US, has been hit with a record fine after an expected guilty plea for breaking US sanctions.
BNP Paribas, France's largest bank, has agreed to a record $8.97 billion settlement with US authorities, and has pleaded guilty on two criminal charges of violating US sanctions against Iran, Cuba and Sudan.
In early-afternoon trade today, shares in the bank were up 1.9 per cent, suggesting the market had expected a massive fine and punishment for some time and therefore yesterday's result provided a measure of certainty.
In a move that highlights the US view of the severity of the case, the Paris-listed lender will be banned from clearing types of transaction in US dollars for a year from the start of 2015.
"BNP Paribas today announced a comprehensive settlement of the pending investigation relating to US dollar transactions involving parties subject to US sanctions," the bank said in a statement late yesterday evening.
"The settlement includes guilty pleas entered into by BNP Paribas SA in relation to violations of certain US laws and regulations regarding economic sanctions against certain countries and related recordkeeping," it continued. The bank said it agreed to pay a total of $8.97 billion. "Beyond what has already been provisioned, this will result in an exceptional charge of €5.8 billion to be booked in the second quarter of 2014," it said.
The bank said it also accepted a temporary suspension of one year, starting 1 January 2015, of the dollar direct clearing focused mainly the oil and gas energy and commodity finance business in certain locations.
"Based on its estimates, BNP Paribas expects its fully-loaded Basel III CET1 ratio as at 30 June 2014 to be at around 10 per cent, consistent with the group's targets announced within its 2014-2016 business development plan," it continued. The firm said it has designed "robust new compliance and control procedures"; many of these are "now in place" and working effectively.
Holder
According to one account by the BBC, quoting US Attorney General Eric Holder in a press conference in Washington DC, during 2002 to 2014, BNP "engaged in complex and pervasive scheme to illegally move billions through US financial system." In doing so, the bank "deliberately and repeatedly violated longstanding sanctions", he is quoted as saying.
This publication is in contact with the Paris-listed lender about the matter. It had not received a reply at the time of going to press. In recent weeks, BNP Paribas has not commented to this or other publications when asked about specific details.
The scale of such a fine has already strained relations between France and the US, possibly endangering talks on transatlantic trade. The affair also has shone a harsh light on how countries can clash on the severity of penalties for wrongdoing, a problem at a time when international cooperation is essential in stamping out money laundering and terrorism financing. However, the sheer size of such a fine could add to perceptions that the US is behaving as something of a "bully" in going after non-US banks that break certain laws.
Reports had already warned that penalties on BNP Paribas could involve a temporary ban on the bank's ability to conduct dollar-clearing activity, a move that is arguably as serious a blow to the firm's business as the size of the fine. The size of the fine is more than its entire annual profits last year.
One report noted that the head of BNP Paribas has written to staff warning that the French banking giant will be fined heavily by US authorities. "I want to be clear, we will be punished severely," Jean-Laurent Bonnafe said in an internal memo.
Reports said said BNP Paribas, which has said it intends to continue bolstering its wealth management activities in the US, is expected to retain its banking licence from the New York state banking regulator.
(Editor's note: no doubt in the days and weeks to come, there will be considerable debate about the extent to which lessons have, or in some cases, have not, been learned by banks and other financial institutions about such breaches of rules. Even by the standards of recent financial misdeeds and punishments, the US action against the French bank is harsh. Banks such as HSBC and Standard Chartered have been hit also in recent years. The US clearly means business - but a question that needs to be addressed is whether leading countries such as France, Germany, the UK and US, among others, are on the same page in agreeing what punishments and actions are fair, and what are not.)