Offshore
Long-Awaited LLPs Arrive In Guernsey; Funds Registered On The Island Drop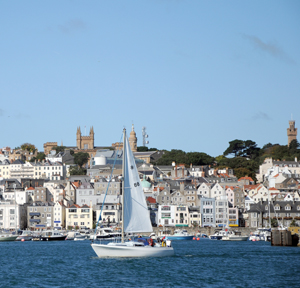 After a lengthy wait since the initial announcement, Guernsey has introduced limited liability partnerships to its structural offerings on the back of a decrease in funds registered on the island.
After a lengthy wait since its initial announcement, Guernsey has introduced limited liability partnerships to its structural offerings, as the number of funds registered on the island has fallen.
The Limited Liability Partnerships (Guernsey) Law 2013 was registered in the island's Royal Court yesterday, following approval from the States of Guernsey last year and then achieved Royal Assent.
According to Guernsey Finance, the promotional agency for the island's finance industry, it expects LLPS to be used "particularly by professional businesses as vehicles for investing globally and as asset holding structures," chief executive Fiona Le Poidevin said in a statement.
"We look forward to seeing applications coming into the Guernsey Registry, including from those structures currently domiciled in other jurisdictions but wishing to avail themselves of this new, modern and flexible legislation," she added.
This is the latest move by an offshore territory in the race to introduce new wealth structures, with aims to entice in businesses and clients alike.
Last year, the British Virgin Islands brought in new legislation to refine its trust offerings for private clients, particularly for private trust companies and VISTA trusts.
The LLP introduction comes at a good time for Guernsey. At 31 December 2012 the Guernsey Financial Services Commission declared the island had a combined total of 840 open- and closed-ended funds; its latest figures state this has now fallen to 824.
Similarly, the net asset value of funds under management fell from £276.8 billion ($467.5 billion) at year-end 2012 to £266 billion at present.
As well as this, in March 2012, the number of licensed banks in Guernsey stood at 35, a touch higher than the 31 Guernsey Finance currently report operating.
More worryingly, deposits at these licensed banks stand at £82 billion - just under 20 per cent less than the £101 billion recorded in March 2012.
LLPs create separate body corporates from its members, separating them from the liability and debt that the LLP may incur. Further details of the advantages LLPs will bring to Guernsey can be found here.