Compliance
Standard Chartered's Private Bank Hit By Theft Of Client Statements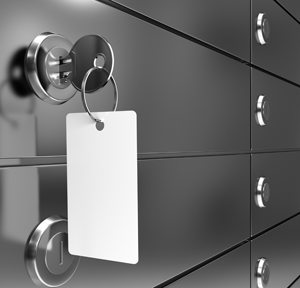 Notified
"Standard
Chartered has been notified by the police of the theft of 647 of its
Private Bank clients' monthly bank statement for February 2013," the bank said in a statement.
Ray
Ferguson, CEO, Standard Chartered said: "The confidentiality and
privacy of our clients are of paramount importance to us, and we take
this incident very seriously. Customer data protection is our
responsibility and we sincerely apologise to all our customers and
specifically to our private bank clients who have been affected."
The firm said it "has spared no efforts to thoroughly investigate the matter and can
confirm that based on investigations to date, the theft did not occur
through the bank's IT and data security systems but through one of the
servers of a third party service provider which the bank engaged to
print bank statements for its private bank clients".
Standard Chartered said that as a precaution, it is contacting its affected private
bank clients. No wholesale banking clients, SME and retail customers are
affected.
"The
bank would like to reassure its affected private bank clients that it
has not found any unauthorised transactions resulting from this
incident," it said.
Bert
Wong, CEO, Fuji Xerox Singapore said: "We share the Bank's concerns on
the theft of information on this system, and deeply regret the
incident. There was unauthorised access by a third party to a server
dedicated to Standard Chartered Private Bank in a standalone printing
facility. This
is the first time in Fuji Xerox Singapore's history that such an
incident has occurred. So far, we have taken all appropriate action to
protect the integrity of our server systems. A forensic team is also
conducting a thorough review. There was no impact on the data of
customers on any other systems."
"We
wish to reassure all customers that the protection of their data is a
key priority and that we take our duty of care very seriously, aiming
to deliver the highest quality service at all times," he said.
Standard
Chartered and Fuji Xerox said they wiill continue to work closely with the
Singapore Police as part of an investigation into this matter.
As the matter is now with the police and under investigation, Standard
Chartered and Fuji Xerox are not able to provide any further details at
this stage, the firms added.