People Moves
Summary Of Executive Moves In Global Wealth Management - October 2013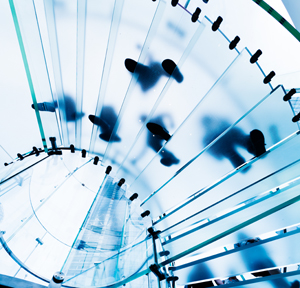 United
Capital Financial Advisers acquired a Scottsdale, AZ-based wealth management
firm called Brotherton Investment Consultants, in a move adding some $150
million in assets under advisement. Brotherton Investment Consultants was
founded in 1998 by husband-and-wife Donna and John Brotherton, who have 26 and
32 years of industry experience respectively. They join United Capital as
managing directors.
Stephanie
Zaffos joined Convergent Wealth Advisors as the firm's director of trust and
estate planning. Zaffos has 15 years of industry experience - at firms
including Venable, Proskauer Rose and Katten Muchin Rosenman - and specializes
in estate planning for ultra high net worth clients.
Durraj
Tase, an experienced capital markets executive, launched a new registered
investment advisory firm called DT Investments in New Jersey. Most recently,
Tase worked at Deutsche Bank Private Bank as head of the Americas market
coverage group. He was also responsible for marketing, sales, regulatory,
client relationships and client suitability matters for the private bank brokerage
business.
JP Morgan Chase & Co appointed Dana Deasy as chief
information officer, responsible for the New York-listed firm's technology
systems and infrastructure across all of its business globally. Mike Ashworth, was named deputy CIO
for the company and CIO for the consumer and community banking business. Deasy
will join in December from BP, the $400 billion global energy company, where he
was chief information officer and group vice president responsible for global
IT, procurement and global real estate.
HSBC Global
Asset Management, part of the UK/Hong Kong-listed banking group HSBC, appointed
Mary Bowers as a senior global high yield fund manager in its global fixed
income team, based in New York. Bowers manages the HSBC GIF Global High Yield
Bond Fund and the recently-launched HSBC GIF Global Short Duration High Yield
Bond Fund. Bowers previously worked at Aberdeen Asset Management/Artio Global
Investors (formerly Julius Baer Asset Management) in New York, where she had
ten years of experience in global high yield portfolio management.
New
York-headquartered Goldman Sachs named Robert Zoellick, former president of the
World Bank Group, as chairman of the firm's 16-strong team of international
advisors. Zoellick advises Goldman Sachs on global strategic issues and oversees
the work of its international advisors. Zoellick completed his five-year term
as president of the World Bank Group in June 2012. Prior to his appointment to
the World Bank in 2007, he served for a year as vice chairman, international,
at Goldman Sachs.
Two
financial advisory teams with a total of $439 million in combined assets under
management joined Wells Fargo Advisors' private client group. John Phillips,
Darrell Jones and Scott Dickerson joined the Salt Lake City, UT, branch from
UBS. Meanwhile, the Climer Wealth Management Group - comprised of father-son
team Michael and Wes Climer - joined in Charlotte,
NC, from Merrill Lynch, Pierce,
Fenner & Smith.
US Bank
Wealth Management promoted Bryan Benedict to private banking managing director
for The Private Client Reserve of US Bank in Minneapolis, while it also hired
Kane Phillips as a wealth management consultant for the PCR in Seattle.
Benedict leads a team of private bankers serving high net worth individuals and
their families. He was previously a commercial banker with Excel Bank and
a bank examiner with The Federal Reserve Bank of Minneapolis. In his new
role, he works to create connections among prospective and existing clients
within the Puget Sound region, US Bank said.
Gupta
Wealth Management, a seven-strong former UBS financial advisory team, is now a
$540 million assets under management registered investment advisor with the
Securities and Exchange Commission. The team, led by Ajay Gupta, provides
clients with financial and investment strategies including wealth transfer and
preservation, business services, retirement strategies and solutions, estate
planning strategies, private money management and concentrated stock
strategies. Gupta has been a financial advisor for 20 years, with early roots
at Merrill Lynch and then UBS.
RBC Wealth
Management appointed Ira Mark and Michael Berger as senior vice presidents and
financial advisors in Midtown, NY. Mark and Berger joined RBC Wealth Management
from Morgan Stanley, where they managed around $1 billion in client assets.
Also joining RBC Wealth Management was Nadira Ramnarain, senior registered
client associate; Michael Carlin, registered client associate; and Jessica
Laurino, registered client associate. RBC also added The DiChiaro-Bourgault
Group to its Providence, RI, office. The DiChiaro-Bourgault Group joined from
JP Morgan Securities and has some $192 million in assets under management.
New
York-listed Genworth Financial Wealth Management established the company's
governing board of directors, as it appointed industry veterans Charles
Goldman, Hal Strong and Steven Spiegel. Goldman joined as chairman of the
board, having previously served as president of custody and clearing at
Fidelity Investments. Prior to this, Strong was vice chairman of Russell
Investments, having previously served as chief operating officer, chief
financial officer, head of alternative investments and head of investment
banking. Spiegel is a partner at Aquiline Capital Partners and has significant
experience leading asset management firms. He was previously vice chairman of
Putnam Investments.
BNY Mellon
appointed Helen Nugent to a newly-created role as a managing director of sales
to lead business development efforts in BNY Mellon Wealth Management's
Southeast region, as the firm continues to build out this part of its business.
Nugent
oversees a team of five sales directors across a six-state region.
Nugent
joined BNY Mellon from Northern Trust, where she held a number of leadership
roles over a period of 18 years. Most recently, as senior vice president she
drove a pilot program serving not-for-profits, endowments and foundations.
Sarah
Bewley left her role as a fund analyst at the UK investment manager Quilter
Cheviot to take up a similar position at TD Bank in Toronto, Canada.
At Quilter
Cheviot, Bewley covered US, Asia and emerging market funds.
Having
started in her new role as a senior fund analyst within the portfolio advice
and investment research team at TD Bank in September, Bewley will now focus on
developing model portfolios for clients, a TD spokesperson said. Relocating to
London in 2008, Bewley served as a fund analyst at Morningstar OBSR, where she
worked for three years.