M and A
Standard Chartered To Buy Morgan Stanley's Indian Wealth Unit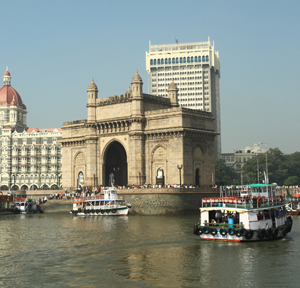 Morgan Stanley
has agreed to sell its Indian wealth and management unit to Standard
Chartered Bank following a strategic review, adding to the US firm's
recent sale of its Europe, Middle East and Africa wealth management
business.
A spokesperson for Standard Chartered told WealthBriefing that the deal would add "significant" value to the business, increasing assets under management by 25 per cent.
Terms of the transaction were not disclosed and the sale is expected
to be completed by the end of 2013, Morgan Stanley said in a statement.
The unit represented less that 5 per cent of its India revenues in 2012, it said.
Morgan Stanley entered the Indian wealth market in 2008, when India's
gross domestic product growth was still high at almost seven per cent
before the global financial crisis hit. Despite a recovery and nearly 10
per cent year-on-year GDP growth between 2010 to 2011, growth has now
slowed to around 5 per cent year-on-year.
Morgan Stanley said it would continue to focus on institutional
securities, investment banking and asset management businesses in India.
In March, Morgan Stanley said it was selling its Europe, Middle East
and Africa and private wealth management business in the UK, United Arab
Emirates and Italy to Credit Suisse.
Editor's note: The disposal of the India business, coming after
the EMEA sale, shows how Morgan Stanley has decided to exit those
operations where it hasn't been able to reach the kind of market scale
to justify significant business investment. To an extent, there are
parallels with the reasoning adopted by Bank of America in selling its
non-US wealth arm to Julius Baer more than a year ago.