People Moves
Summary Of Executive Moves In Global Wealth Management - April 2013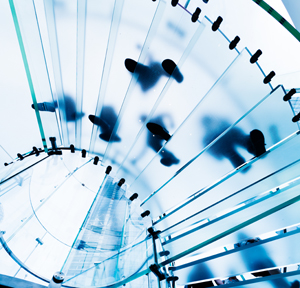 Coutts, the
private bank, appointed David Lam as managing director and head of North Asia,
effective from 29 May, having previously worked at GAM, the investment house,
in Hong Kong. Ignatius (Iggy) Chong, who was
overseeing the North Asia function on an interim basis, will now focus on his
roles as market head, Hong Kong and chairman
of the Coutts Institute Asia.
Citi is
stepping up efforts to grow its trust business in Hong
Kong with the appointment of a new chief executive for CitiTrust.
Stewart Aldcroft assumes the role of chief executive to lead the CitiTrust team
in developing new initiatives and growing its client base in Asia-Pacific. He
reports to David Russell, regional head for securities and fund services
Asia-Pacific.
Standard
Chartered strengthened its Hong Kong/China research capability with a new head.
Dorris Chen joins as head of China
financials research after holding a similar position at BNP Paribas. She also
previously worked at China International Capital Corporation, where she covered
the China
insurance market.
Income
Partners, the Hong Kong-based asset management firm, lost one of its senior
executives following a realignment effort that will have the company focus on
liquid credit strategies. Jiffriy Chandra stepped down as partner, having been
with the company since 1998. He used to lead the firm's private capital
initiative, which has been scrapped in favour of increased focus on its core
liquid business. Chandra has moved on to create a new private capital business,
TransAsia Private Capital, with Eddie Wong, the former CEO of Hong Kong's
Winnington Capital.
OCBC saw its
head of financial institutions credit risk management switch over to its
private banking arm, Bank of Singapore, at the same time bagging a top-level
promotion. William Shak joined Bank of Singapore earlier this year as its
global chief risk officer, replacing Leander Jansen, who left for personal
reasons.
Scott Duncan at Sarasin was promoted to vice chair client advisory,
from his previous role of managing director at the bank.
Manulife
Financial bolstered its growth strategy in Asia with four senior
appointments
at its Singapore
business. John Curtis is now senior vice president and chief
distribution
officer for Singapore,
responsible for overseeing agency distribution, partnership distribution
in
bank and financial advisory channels, training and quality assurance. KK
Loo assumes the role of chief agency officer, after serving
as chief of the accident and health business for Manulife Singapore. He
reports to Curtis.