People Moves
Summary Of Wealth Management Executive Moves - November 2012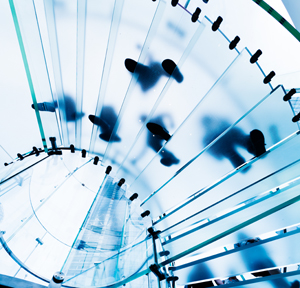 Asia-Pacific
National Australia Bank named Lara Bourguignon as managing director of
its wealth unit Plum Financial Services. Bourguignon was previously a senior
strategist for NAB Wealth.
Bank of America Merrill Lynch announced Simon Lucocq as head of
technology and operations in the Asia-Pacific region based in Hong
Kong. Lucocq was previously with Nomura where for the last four
years he was the global chief information officer. He now reports to Bill
Pappas, CIO for global wholesale banking, and has regional accountability to
Matthew Koder, president for Asia-Pacific.
US asset manager
Principal Global Invesors named Mihail Dobrinov as head of its emerging markets
equities team to replace Michael Reynal, who has left the firm. Dobrinov, who
joined the company in 1995 as international and emerging market debt and
currency specialist, inherited the management of some $9.3 billion in assets
for clients in the region.
Australian Securities and Investments Commission announced plans to
increase its advisor numbers head of the planned launch of the Future of
Financial Advice legislation in 2013. So far, the ASIC has listed eight vacant
positions in the Sydney and Melbourne branches for advisors specialising in
risk management and compliance and legal.
Brooks Entwistle, partner and chairman for the Goldman Sachs' South East Asia business announced his retirement
effective the end of 2012. Entwistle has been with the company for 20 years. He
will not be totally leaving the bank on his retirement, however, and will stay
on as advisory director.
UK-listed Henderson Global Investors named Matt Gaden as head of
distribution for the Australian business. Gaden was the general manager for
institutional business and strategic alliances for Challenger Limited. He now
reports to Rob Adams, executive chairman of Henderson
Australia.
Cushman & Wakefield, the global real estate services firm, opened
its fifth office in Asia for 2012 in the Philippines and appointed Joe
Curran as general manager. Curran was previously with CBRE Philippines, where
he worked for eight years. The move is in line with the company's five-year
aggressive expansion plan in Asia-Pacific.
French fund house Oddo Asset Management opened its first office in Asia
and out of Europe and named Roy Diao as chief
executive. Diao joined the firm in October from BNP Paribas Investment
Partners. He operates alone in Singapore
in the interim while the firm builds up a team. He repots to Nicolas Chaput,
the Paris-based CEO of the asset management business.
Perpetual Private, the wealth arm of Perpetual Limited, named Mark
Smith as its new group executive, succeeding Nick Langton, who returned to his
old position of general manager of private client advise. Smith is based in Sydney and reports to
Geoff Lloyd, chief executive.
Citi named former Australian first minister for superannuation and
corporate law Nick Sherry to the newly-created role of senior advisor to securities
and fund services, part of the firm's transaction services division. The
establishment of the role addresses predictions that Australia's super industry will
triple is size by 2035.
Newly-opened Australian financial advisory firm Shartru Wealth Management
opened its first branch and named Dr John Hewson, Linden Toll and Andrew Meakin
as its board members. Hewson is the chairman of Shartru Capital, its parent
firm, while Toll and Meakin are executive directors.