People Moves
Summary Of Wealth Management Executive Moves - November 2012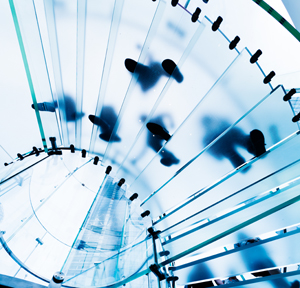 Here is the roundup of moves in the wealth management industry during November.
International
Northern Trust, the Chicago-headquartered banking group, hired Edwin Parker to boost its alternative fund administration team to work across the UK, Ireland, Luxembourg and the Channel Islands. Parker joined Northern Trust earlier in November from Butterfield Fulcrum, where he was managing director.
Goldman Sachs Asset Management named Sheila Patel as head of its international business, spanning Europe, the Middle East, Africa and Asia-Pacific, but excluding Japan - a newly created role. Patel was latterly co-chief executive of Goldman Sachs Asset Management International, responsible for Europe, the Middle East and Africa, and in her Singapore-based expanded role continues to focus on distribution-related activities in EMEA.
Trust Corporation of the Channel Islands strengthened its senior management team with the promotion of Andréa Daley Taylor and Mark Coffell to the post of assistant director. Daley Taylor is responsible for the operational and investment processes for a number of family offices based in Europe and the US. Coffell manages a range of client relationships and has responsibility for much of the internal compliance and staff management function.
Bermuda-headquartered Bank of NT Butterfield & Son appointed John Wright as chairman of the board of directors of its wholly-owned subsidiary, Butterfield Bank (UK). Also, Nigel Buchanan, an existing non-executive director at Butterfield Bank (UK), has been appointed chairman of the audit, risk policy and compliance committee.
Wright has experience in UK and international markets, including assignments in India, Sri Lanka, West Africa, Canada, Hong Kong and the US. He was formerly chief executive of Oman International Bank for seven years, CEO of the Northern and National Irish Banks in Ireland for five years, CEO of the Gulf Bank in Kuwait and finally CEO of Clydesdale & Yorkshire Banks prior to retirement. He has served as a non-executive director on the Butterfield Group Board and the UK Board since 2002.
Buchanan served as a senior client partner of PricewaterhouseCoopers until 2001, having joined the firm in 1968 and being named a partner in 1978. He led PwC's financial services practice across Europe for ten years. He joined the board of Leopold Joseph Holdings PLC in 2001 before its acquisition by Butterfield in 2004.
Bob Doll, who left his post as BlackRock's chief equity strategist in June, joined Chicago-based Nuveen Asset Management as chief equity strategist and senior portfolio manager. Doll was latterly BlackRock's chief equity strategist for fundamental equities. He also served as head of the US large-cap equity team, with primary portfolio management responsibility for those strategies.