Surveys
London Holds Top Spot As Favoured Financial Centre, Asia Cities Catch Up - Survey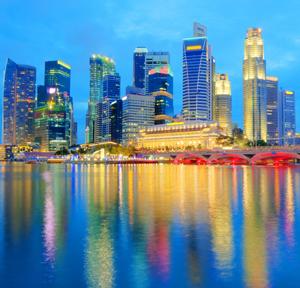 The Asia cities have risen sharply in their perceived desirability as financial centres, according to new ranking data.
London
is the most desirable wealth management and private banking centre in
the world, followed by Geneva and New York in second and third spot
respectively, while the UK capital is also the most attractive financial
centre overall, a report has said.
Behind the "top three" centers as wealth management's most-wanted
places are: Toronto, Hong Kong, Zurich, Singapore, Jersey, Vancouver and
Boston. Rankings are compiled from factual and qualitative data and
published byZ/Yen Group.
For overall financial centre ratings, the UK capital had a Global
Financial Centres Index rating of 774, down by 1 since March this year,
while Hong Kong (770), rose by 11 points, Singapore (735) rose 13 points
and Shanghai (724) rose 30 points. In descending order thereafter are
Tokyo, Chicago, Zurich, San Francisco and Toronto.
The report is based on 28,604 financial centre assessments completed
by 1,887 financial sector professionals and has been conducted since
2007. Scores range from zero to 1,000.
The analysis adds evidence to a picture of rising costs in Asia. For
example, Savills, the global property firm, said in its recent World Cities Review
that Hong Kong had the highest cost ranking (Mumbai, by contrast, was
tenth). London was second, followed by Tokyo, Singapore, Paris,
Shanghai, New York, Sydney and Moscow.
The authors of the Z/Yen report stated that Eastern European and
Nordic centers drew strong support from professionals while eurozone
centers were hit, reflecting problems of weakness in the single currency
bloc. For example, Estonia's Tallinn rose 118 points in its ratings to
463; Moscow rose 75 points to 505 and Helsinki rose 551.
On the downside, Dubai – hit two years ago by debt worries in the
jurisdiction – saw its ratings fall, the report said, while Qatar, rich
in hydrocarbons, saw its rankings up 39 points to 596.
As for the offshore centers, Guernsey rose 28 points at 609, Jersey
rose 26 points and the British Virgin Islands rose by 27 points.