People Moves
Global Executive Moves - April 2011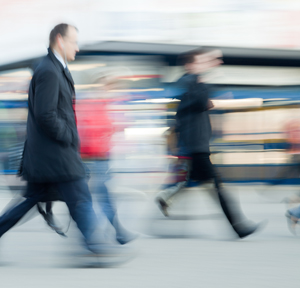 April was a brisk month for moves, and in the UK, Barclays Wealth, for example, saw a large number of hires.
James Field, a director in the UK who leads Deutsche Bank Private Wealth Management's professional connections with law firms and accountancy practices, retired from the firm. Field is said to be considering various trustee positions and consultancy work.
Barclays Wealth added Neil Mitchell to its Edinburgh office as a private banker – a new entrant to the industry recruited via the firm's Embark programme. The firm made three hires for its private banking and financial planning division in Bournemouth, continuing its UK regional growth plans. Dean Moore joined as a wealth advisor. Moore has had previous roles at Hargreaves Lansdown Asset Management and HSBC Private Clients. Danny Blowfield became a private banker; he had been working for the Barclays Group for over 25 years. Alexander Wilkins was made a private banking executive. Wilkins was latterly at Barclays Premier and prior to this he worked for Halifax and HSBC, advising clients across Southampton and the New Forest.
Barclays Wealth made two hires in its investment advisory team for UK & Ireland and international EMEA division. Jean-Pierre Casey became a director in investment advisory. He was latterly head of regulatory policy at Barclays Wealth for four years and previous roles include head of research at the European Capital Markets Institute, where he maintains research fellow status. Adam Eisenberg joined as a vice president from Guggenheim Investment Advisors. The firm also appointed Pakorn Boonyakurkul as managing director, head of North Asia, joining from HSBC Private Bank.
The firm appointed Theophanis Theophanous, a former private client chief at Deloitte, to its ultra high net worth banking team in London, where he will be a managing director. Theophanous was latterly a partner and head of private client services at the financial services giant in Cyprus, a position to which he was appointed in 2009. He first joined Deloitte in 2001. He reports to Stefanie Drews, head of UHNW and family offices for the UK and EMEA, and Henry Fischel Bock, head of the London office for the international private bank in EMEA.
The appointment follows that of Soloman Soquar, who joined the UHNW team from Citi Private Bank to head up the Strategic Solutions Group, which aims to offer UHNW clients access to products and services offered by Barclays Capital and Barclays Corporate.
Barclays Wealth also appointed Rupert Watkins as a private banker within its high net worth team. Watkins, latterly was a private banker at Credit Suisse. It also added Peter Arkell and Fred Lane, both most recently at Credit Suisse, are to join as director and vice president respectively.
F&C appointed Andy Penman as an analyst in its global thematic equities team. Penman joined from Barclays Wealth, where he was global banks analyst and ran US equity model portfolios. He has also worked for Brown Brothers Harriman & Co and Lloyds Investment Managers, among others. Penman reports to Sophie Horsfall, head of global thematic equities. F&C also appointed Nabil Owadally as a derivatives fund manager and Charlie Porter and Jeremy Charles joined its executive committee.
Alexander Classen, former head of private wealth management for Europe and the Middle East at Morgan Stanley International, was hired by RBS Coutts Bank as its new chief executive, taking over from Gerhard Mueller, who is retiring from the post.
Under the change, Mueller retired from the CEO position. He joined the board of RBS Coutts Bank to continue his association with the firm.
Turcan Connell, a Scottish law and asset management firm, promoted Richard Hyder to head of charities investment, a new role. Hyder has been at Turcan Connell since 2002 and was previously a senior investment manager. It also appointed Tim Hall, a 26-year industry veteran, as a non-executive charity investment consultant. Hall joins the firm from the investment management firm Martin Currie.
Ashcourt Rowan, the wealth management arm of Syndicate Asset Management, appointed two new regional directors, Steve Daykin and Chris Johnson, for the northern and southern regions respectively. Daykin and Johnson were both latterly senior area sales managers with Co-operative Bank Independent Financial Advisers, which was acquired by Ashcourt Rowan last September.
HSBC Private Bank appointed William Lawton as managing director, head of the private bank South Asia investment group, and Jeffrey Benjamin as managing director in its international private wealth team. Lawton is responsible for delivering appropriate investment ideas, solutions and services to clients across the region. He has more than 20 years of experience in investments across several leading institutions in London, New York, Switzerland and Singapore. Benjamin, who oversees relationship management for non-Asian resident clients, has extensive experience in wealth management and private banking for Asian and European markets.
Adam & Co hired Michael Gifford as an investment director. During his career Gifford managed both fixed income and equity portfolios at the likes of Old Mutual, F&C and Canada Life.
LV Asset Management's head of European equities, Mark Page, and his colleague Laurent Millet, left the firm. Page, latterly the manager of LVAM's £227 million ($370 million) Europe ex-UK Growth fund, was replaced by Richard Falle as manager on an interim basis, with support from Piers Hillier, the firm's chief investment officer.
Martin Davis, the chief executive of Openwork, the UK-based financial advice network, is to leave the firm by the end of 2011. He is leaving to take up a new non-distribution role. Kate Avery was appointed as temporary executive chair of Openwork to head up the process of finding a successor for Davis, who has held the top role since July 2009. Avery was latterly non-executive chair of Openwork.
Davis was hired by Cofunds, the independent investment platform. Davis replaced Charlie Eppinger, CEO since 2003, who will stay on at the company as chairman.
Pictet Asset Management appointed Avo Ora as a senior investment manager responsible for the management of Asia ex-Japan regional portfolios. Ora was previously at Putnam Investments in Boston, where he was a senior vice president with responsibility for Asia-Pacific (ex-Japan) strategies.
Rowan Dartington appointed Robert Newman as head of its Bristol-based advisory team, Dan Williamson as head of discretionary and Ben Cooper as head of risk and compliance. All three report into Graham Coxell, chief executive of the UK-based private client stockbroker and wealth manager. Newman joined Rowan Dartington in November 2010 from Barclays Wealth. He also worked for Albert E Sharp before the firm was bought by Barclays.
Skandia International, part of Old Mutual Wealth Management, appointed senior manager Steven Levin as chief executive, replacing Andre Oszmann, who decided to leave the business after 27 years at the firm. Levin was with the Old Mutual Group in various roles since 1998.
Arjent, the London-based boutique wealth manager, appointed two investment managers for its new office in Truro, Cornwall. Darren Horton heads the new office, and joined from a now defunct stockbroking firm in Redruth. Marek Koch, rejoined Arjent after a period spent with Charles Schwab as an investment manager.
Brown Shipley added to its Birmingham office with hires Clive Batchelor and Adrian Lewis as senior private banking managers. They were formerly private bankers at Coutts.
The London-based alternatives house BlueCrest Capital Management saw the departure of currencies manager Reto Feller. He was thought to be considering a move to private banking. While at BlueCrest, Feller managed the firm's proprietary currency portfolio.
Bank Sarasin hired two private bankers to join its Trading Family Offices division, aiming to help grow the business in the UK and the Middle East. Nicolas Homann and Kilian Jay van Seldeneck joined the unit. Both Homann and Seldeneck were latterly at UBS Wealth Management, where the former was responsible for the UK intermediary business and the latter worked in the Middle East intermediary business. They are based in Zurich.
Aberdeen Asset Management added to its European high yield bond team with Mark Sanders as a credit analyst, reporting to Paul Reed, head of European high yield bonds. He joined from Henderson Global Investors, where he was on the high yield and credit restructuring teams. Previously, he spent six years working for New Star Asset Management on the high yield bond funds team and 10 years for Aberdeen Asset Management. The firm, meanwhile, named Steven Nicholls as head of EMEA client portfolio managers and Andrew Allen as director of global property research.
Before joining Aberdeen, Nicholls was at PIMCO in London, where he led a team for UK institutional client servicing and worked with distribution teams to facilitate new business strategies.
Schroders appointed Michelle Inskip to the newly-created role of consultant relations manager, and Ros Keenan and Maria Solechnik as members of its team of consultants. Inskip was previously a director of the consultant relations team at Insight Investment. She has also held positions at HSBC Investment Management and Lazard Asset Management. Keenan joined Schroders from Bluecrest Capital Management, and Solechnik from UBS Global Asset Management.
City Asset Management hired Chris Gillam as intermediary sales manager for Essex and East Anglia. Gillam joined from Ashcourt Rowan Asset Management, where he was an intermediary relationship manager covering Essex and East Anglia. He also held intermediary sales roles at Blue Sky Asset Management and Cazenove Capital.
Gibson Tullberg, the wealth management search firm, appointed Will Grace to its UK business to develop the UK private client practice alongside Simon Worthington.
The firm also boosted Singapore office with the hire of Cedric Xiankai Tay from the public relations agency Citigate Dewe Rogerson.
HSBC Private Bank appointed David McKenzie as managing director and head of credit advisory. It also elevated Karina Challons, head of the tax and financial planning team, to managing director level. David McKenzie, who first joined HSBC Private Bank from NatWest in 2001, succeeded David Stoppard, who retired. In his new role McKenzie reports to Declan Sheehan, regional chief executive for the UK and Channel Islands. Challons worked for HSBC Private Bank for close to 12 years.
Boodle Hatfield appointed Sara Maccallum as the new head of its private client and tax department. Maccalum, a tax lawyer, replaced Sue Laing after 10 years in the position, which rotates between partners. Maccallum joined Boodle Hatfield in 1997 and was made a partner in 1999. Since 2005 she has been head of the firm's commercial tax group.
JM Finn & Co, the independent investment manager, joined the growing list of wealth firms to use sports players as part of their branding strategy by appointing former England test cricketer Alec Stewart as its brand ambassador. Stewart, the former Surrey and England wicketkeeper, is involved across a range of JM Finn & Co's marketing activities, including stakeholder and staff relations, media and PR, and within JM Finn's existing sponsorship portfolio.
Vestra Wealth appointed three portfolio managers, all formerly of Barclays Wealth, to join its team in London. While at Barclays Wealth, Andrew Palmer, Bandish Gudka and Oliver da Cunha worked with UK and international resident non-domiciled high net worth individuals.
Cazenove Capital appointed Euan Dangerfield to head its private wealth management team in Jersey. He assumes the role in July. Dangerfield was latterly managing director of Asset Risk Consultants (Jersey) – a role he took up in 2008 – having previously been director of investment services at Mourant Private Wealth in Jersey.
Baring Asset Management, named Thomas Kwan as head of Asian debt. Kwan joined from ICBC Credit Suisse in Beijing, where he was responsible for global macro research and asset allocation strategy, developing and managing absolute return global fixed income, currencies and asset allocation products.
Kwan previously worked for Credit Suisse in Singapore and Prudential Asset Management.
Newton Investment Management, part of BNY Mellon Asset Management, strengthened its Scotland-based private client and charities team with the appointment of a new head of charities for the region and a new business development manager in Edinburgh. June Jessop, latterly a director at Cornelian Asset Managers in Edinburgh, took on the role of head of charities for Scotland. She has also worked for Stewart Ivory & Company. In her new role she reports to Mike Connor, investment director.
Williams de Broë boosted its Edinburgh office with the appointment of Douglas Spence as an investment director. Spence previously worked at Standard Life Wealth, where he specialised in discretionary investment management for private clients, along with trusts, charities and pension schemes. Prior to this he was a regional sales manager at Citi Quilter for four years.
Brewin Dolphin added to its UK network with Brian James as the new head and divisional director of its Plymouth office. James most recently worked at the firm's Nottingham office, before which he was at Barclays Wealth and Gerrard.
Royal London Asset Management appointed Darren Bustin - latterly of Aegon - as head of derivatives. Bustin held the same role at Aegon and was responsible for the design, structuring and implementation of derivative strategies across the major asset classes. Before this he was an associate director at Alladin Capital, having previously been in sell-side derivatives at BNP Paribas and JP Morgan.
Former Skandia head of tax and financial planning Colin Jelley joined St James's Place as divisional director of private clients. Jelley worked at Skandia for 17 years in a range of technical and product marketing roles.
Schroders named Nick Scott as the new head of its UK retail property division.
Scott joined from the property investor NewRiver Retail, before which he was director of investments and development at Parkridge Developments.
Societe Generale Private Banking Hambros appointed Martin O'Hare as its new chief investment officer and Andrew Dalton as its new head of investment services. O'Hare was latterly deputy CIO, a position to which he was appointed in 2009, and group head of discretionary portfolio management. He joined SGPB Hambros in 2004 as an investment director before which he spent seven years working in international equity markets for Merrill Lynch Investment Managers.
Threadneedle hired Daniel Isidori as fund manager for Latin America. He previously co-managed a $1 billion Latin American active equity fund at Baring Asset Management.
Williams de Broë appointed Robert Imbert and Gary Boxall as business development executives within its London office. Imbert joined from Close Brothers Asset Management, where he was director intermediary sales, a role in which he oversaw the rollout of the firm's discretionary fund management services to advisors.
Nikko Asset Management appointed Violet Pacileo as assistant director of product management based in London. Pacileo was an assistant portfolio manager on the Japan investment desk at Aberdeen Asset Management.
The Association of Private Client Investment Managers and Stockbrokers (APCIMS), the wealth management trade association, appointed Ian Cornwall as director of regulation, effective 11 April 2011. Cornwall latterly served as head of UK regulation APCIMS, a position to which he was appointed in 2006.
Saffery Champness boosted its Scottish estate accountancy and tax team, adding Jamie Younger to the Edinburgh office as a partner. Younger works alongside Susie Swift and Max Floydd. Younger's practice covers a variety of audit, business support and tax issues.
Coutts & Co expanded its regional UK offerings with a double hire to its private banking team in Bristol. Simon Jackson was appointed as senior private banker and Mike Furniss has been hired as financial planning manager. Jackson joined from Barclays Wealth where he was a private banker in London for four years.
Mike Furniss joined from Lloyds TSB Mayfair Private Banking in Bristol where he was high net worth independent financial advisor.
Scottish Widows Investment Partnership appointed William Low as head of global equities. Based in SWIP's Edinburgh office, Low reports to Andrew November, director of equities. Low previoiusly worked for 15 years for Blackrock as a director and portfolio manager leading its EAFE1 portfolio team. Before this, Low was a portfolio manager covering the Pacific Basin markets at Blackrock.
RBC Wealth Management hired Craig Somerset as a director in its newly-established Middle East desk, forming part of the firm's UK wealth management division. Somerset is based in London, reporting to Philip Harris, head of UK Private Client Wealth Management, RBC Wealth Management. Somerset previously worked as a private banker for Al Mal Capital in Dubai and, before that, as a relationship manager at Barclays Wealth, also in Dubai.
Standard Chartered Private Bank appointed two managers at its Africa team from Barclays Wealth. Shelly Soor joined the team in Geneva as a senior director and reports to Richard Howarth, senior director and Africa market leader. Jay Hirani joined the London based team as an associate director.
Boston Limited, part of Boston Group, the multi-family office and financial services group in the Isle of Man, appointed Philip Knop as a director. Knop joined having previously held the position of senior manager for tax at Equiom.
Rothschild Private Banking & Trust made two senior internal promotions within its trust business. Emma Roberts was appointed managing director of Rothschild's trust office in Guernsey, while Britta Pfister was named managing director of the trust business in Singapore. Roberts was formerly a director and Pfister was latterly a senior wealth planner.
Switzerland
Barclays Wealth international private banking division in Geneva hired Mike Ferguson as a managing director, and Sylvie Orsatti, Sana Al-Habal, Philippe Sala and Fawziyah Khazal as private banker, director. All five new hires join the firm from the Geneva office of Lloyds TSB International Private Banking.
At its AGM, Bank Sarasin re-elected Hans-Rudolf Hufschmid and Peter Derendinger as board members until 2014.
Credit Suisse's head of ultra high net worth clients for Switzerland, Urs Dickenmann, will leave the post at the end of this year. He will be replaced by Daniel Brupbacher, a senior advisor to the bank since he stepped down from his former post as head of asset management in Switzerland last summer.
Julius Baer elected Heinrich Baumann as a new member of its board of directors for a three-year term and re-elected Peter Kuepfer and Charles Stonehill for one-year and three-year terms, respectively.
Banque Profil de Gestion announced its president, Franco Antamoro de Céspedes, and vice president, Michel Broch, will not stand for re-election to its board of directors. Eric Alves de Souza and Alessandro Bizzozero will stand for election to the board, and Fabio Candeli, Nicolò Angileri and Ivan Mazuranic will stand for election for a new mandate of one year.
Europe
In France, Credit Suisse Banque Privée (France) hired Michaël Llorens, previously a private banker working with high and ultra high net worth individuals at Rothschild & Cie, as a senior private banker.
Crédit Agricole named Bernard Pacory as its new head of northern France. Before joining the firm in 1993, Pacory was president and founder of Caisse Locale de Bondues Marcq.
AXA Wealth Management, the wealth arm of the AXA Group, appointed François Pavée as head of marketing for Axa Gestion Privée. Pavée's previous roles include financial communications and marketing positions at Groupe Azur, UAP, GIE AXA and AXA Investment Managers. He has also worked as an advisory director at Euro RSCG C&O and Publicis Consultants.
BNP Paribas appointed Silvia Arto, replacing Louise Beveridge, as its new head of brand and communications and head of corporate social responsibility for investment solutions, a role for which she will join the brand, communication and quality and investment solutions executive committees. Arto was most recently head of communication for BNP Paribas personal investors in France and head of external communications.
French wealth manager Banque de Gestion Privée Indosuez appointed Nathalie Velay as head of structured financing. Velay joined the firm in November 2010, before which she was director of financing and property at Banque Privée 1818. She has also worked at Crédit Foncier.
Lazard Frères Gestion appointed Sophie de Nadaillac, previously head of wealth management development, and Jean-Marie Combes, latterly a private banker at Rothschild & Cie, as managing director and private banker respectively.
In Germany, Lazard Asset Management has appointed Tycho van Wijk and Tjeert Keijzer as portfolio managers and analysts, based in its Frankfurt office, effective from the start of May. The pair, who are in charge of launching and managing an unconstrained global equity strategy at Lazard, join from ING Investment Management where they were the lead investment manager and investment manager, respectively, of the ING Global Opportunities Fund.
Edmond de Rothschild Asset Management named Thomas Gerhardt as head of its emerging markets and commodities division, based in its new Frankfurt branch. Gerhardt latterly headed the emerging markets equity team at DWS Investments, an asset management subsidiary of Deutsche Bank.
In Spain, Madrid and New York-based Arcano Wealth Advisors , which includes multi-family office and asset management arms, hired Olegario Soldevila to run the firm's family office team in Catalonia.
In Russia, Fleming Family & Partners, the UK multi-family office, appointed Svetlana Le Gall, a former senior executive at Swiss bank Clariden Leu and Russian brokers UFG and Renaissance, as its Moscow-based chief investment officer. MFK Bank, a Moscow-headquartered firm that serves wealthy Russians, has entered into a partnership with the Russian-based subsidiary of FF&P.
RBC Wealth Management, part of Royal Bank of Canada, hired Valery Zaikin as a director in its Private Client Fiduciary Services team. Based in London, Zaikin is in charge of business development for the PCFS business in the Eastern European market, with a particular focus on Russia, Kazakhstan and the Ukraine. He joins RBC from PricewaterhouseCoopers where he worked as a senior fiduciary specialist and wealth planner in the PwC CIS law offices in Moscow.
Middle East
Credit Suisse appointed Fady Eid as market leader Levant for Private Banking Middle East & Indian Subcontinent. He also continues as chairman and general manager of the Credit Suisse office in Beirut, Lebanon.
Bank Sarasin-Alpen, a subsidiary of Bank Sarasin Switzerland, hired Neil Ashford, latterly at EFG Private Bank in Abu Dhabi, as its new managing director and head of its Abu Dhabi office.
HSBC Kuwait named Simon Vaughan Johnson as its new chief executive, a role for which he will relocate to the country. Johnson was most recently the head of HSBC's Middle East and North Africa commercial banking business. He has previously worked in Hong Kong, South America and Europe and in sectors including private banking.
Deutsche Bank appointed Serene El Masri as head of the Middle East and Africa region for private wealth management, effective 1 June. El Masri joins from BNP Paribas, where she was chief executive of wealth management for the Middle East and North Africa. Her role also includes membership of the executive committee for EMEA.
HSBC Private Bank added Fiona Sheerin, formerly vice president, private banker focusing on the African market at Barclays Wealth, to its Africa-focused team. Sheerin, who is based in London, concentrates primarily on Nigeria and Ghana. Before joining Barclays Wealth, Sheerin worked at HSBC International Wealth Management in Johannesburg as a wealth manager.
International
Cayman Finance, the Cayman Islands financial services promotional body, appointed former Cayman attorney general Richard Coles as its new chairman. Coles is an independent director for hedge funds, structured finance vehicles and investment and financial sector companies. He has been a member of the cabinet and legislative assembly, a government minister and acting governor of the Cayman Islands.
Lloyds TSB Private Banking, part of the Lloyds Banking Group, made five appointments to its offices in Geneva, Zurich and Miami. Urs Emmenegger, latterly at UBS, joined the Geneva operation as strategic development director to lead a series of transformation initiatives across the business. Markus Winzenried and Daniel Steiner joined the private bank's operation in Zurich from Arab Bank and RBS Coutts respectively. Winzenried is head of Saudi Arabia and Egypt while Steiner is a senior relationship manager. Lastly, Ricardo Morean and Armando Gonzalez were appointed in Miami as head of strategy and development for Latin America, and as senior relationship manager, respectively. Morean joins Lloyds from Wells Fargo Advisors, where he was regional director for Latin America, while Gonzalez was most recently vice president and senior international advisor for Bank of America Merrill Lynch.
US investment manager Franklin Templeton Investments made three new hires to boost its private real estate capabilities in the Americas, Asia and Europe. Luke Anderson, vice president covering the Americas, was previously a portfolio manager with GM Asset Management. Simon Seen Fun Mok, investment manager covering the Asia-Pacific region, joins from AIG Global Real Estate Investment. Finally, Toby Hayes, investment manager covering Europe, was previously at law firm Allen & Overy and on a client assignment at Credit Suisse.
Channel Islands-based Asset Risk Consultants appointed Chris Edmeades as its new chief operating officer and its group risk officer. Edmeades was previously a board director at Liontrust, responsible for risk management and corporate governance. Meanwhile, Stephen McMahon was promoted from director to managing director of ARC's Jersey office.
Americas
Gibraltar Private Bank appointed Ramon Usategui as a senior vice president, responsible for the firm's private banking activities in Coral Gables, Florida. Usategui latterly spent six years as a senior vice president of international banking at a regional bank.
Curian Capital hired Mike Petko as divisional vice president, responsible for overseeing a team of regional business consultants and managing the firm's distribution efforts in the eastern region of the US. He previously served as executive vice president and national sales manager for Transamerica Capital.
Wells Fargo Private Bank appointed Vladimir Victorio to the role of senior private banker for the San Fernando and Santa Clarita valley, California regions. Victorio was latterly the chief lending officer at Mission Valley Bank. He has also worked for the Valley Economic Development Center.
BNY Mellon appointed James Barnyak as president of the firm's Northwest region at its wealth management business, and Jack Malvey to the newly-created role of chief global market strategist at its asset management business. Barnyak was most recently a partner at Freestone Capital Management.
In his new role he reports to David Emmes, who heads up the wealth manager's West Coast market. Malvey was formerly a managing director and chief global fixed income strategist at Lehman Brothers. At BNY Mellon he reports to Curtis Arledge, vice chairman of BNY Mellon and chief executive of its asset management business.
BNY Mellon Asset Servicing appointed Michael McAuley to the newly-created position of managing director and senior business strategist for the global securities lending business. McAuley will be based in Boston for the post and will report to Kathy Rulong, executive director of securities lending.
BNY Mellon made two senior appointments to its Treasury Services business. Susan Skerritt, formerly the head of business strategy, development and investment for the company's Financial Markets and Treasury Services group, is now the head of global product management and strategic development for Treasury Services. Alan Verschoyle-King, previously the head of BNY Mellon Treasury Services for EMEA, was appointed head of global sales and relationship management. Both report to J David Cruikshank, the chief executive.
Skerritt's former position will be assumed by Jean Wynn, the chief administrative officer for the FMTS group.
Highland Capital Management appointed Casey Herren to the newly-created role of director, responsible for developing and managing relationships with institutional investors, endowments and foundations and wealth managers. He was latterly a director at Vaughan Nelson Investment Management and has also served as a director at Atlantic Investment Management. He reports directly to Clay Shumway, head of business development.
Essex Investment Management Company elected Nancy Prial to its management committee. Prial continues in her most recent role as a portfolio manager for the Essex Small/Micro Cap Growth and Small/Mid Cap Growth strategies.
The board of directors of SunGard approved the appointment of Harold Finders as chief executive of its Financial Systems business. Finders has been with the firm since 1996, when it acquired NCS Financial Systems, and has held several senior roles.
Deutsche Bank Private Wealth Management appointed Durraj Tase as managing director and head of capital markets for the Americas, based in New York. He reports to Benjamin Pace, managing director and US chief investment officer, and Trang Chu, managing director and head of global capital markets for PWM. Tase's former career includes roles as head of capital markets and brokerage advisory services for US Trust Bank America's private bank, and head of Citigroup Private Bank's Latin America capital markets business.
Lowenhaupt Global Advisors named Sean Cortis as the new chief executive of its Australia business. Cortis was latterly the chief operating officer of LGA Australia, and going forwards will work closely with the firm's chairman Stuart Black on expanding the business.
JP Morgan hired John Hobart – latterly of Bernstein Global Wealth Management – as a vice president at its Fort Worth, Texas office. Hobart will lead a team advising high net worth clients on investment management, trust administration and banking. He reports to Jeff King, managing director.
Dynasty Financial Partners appointed Loren Morris as partner and director of RIA services. Morris joined the company from Charles Schwab Advisor Services, where he was national head of the consolidator segment for the strategic business development group.
First Foundation Advisors hired Janice Carmen as a managing director, responsible for developing and managing client portfolios. Carmen was latterly a senior vice president for US Trust. She has also held positions as a trust and investment consultant at City National Bank and as a regional area director at Wells Fargo Private Client Services.
GE appointed Dmitri Stockton as president and chief executive of its asset management business, succeeding Jay Ireland, who was named as president and CEO of GE Africa. A 24-year veteran of GE, Stockton latterly headed up GE Capital's global banking unit.
Lincoln Financial Network appointed Jason Nicoloff as a field recruitment director of the advisor recruitment team. Nicoloff joined the company from TIAA-CREF where he was an investment consultant focusing on defined and supplemental plan assets and individual money management services. He reports to John DiMonda, managing director for the defined metro New York/New Jersey and North Central Ohio regions.
Prudential Fixed Income added Jurgen Odenius as a principal to its international economic and strategic research team. He is a former mission chief at the International Monetary Fund, and in his new role will be responsible for evaluating global macroeconomic trends and analyzing developed country sovereigns.
Sensiba San Filippo Financial Advisers, appointed Cassandra Anderson to its private client business. Anderson's prior career includes roles at Deloitte & Touche Investment Advisors, Goldman Sachs Private Client Services, and Wells Fargo Private Client Services.
Harris Private Bank hired Sandra Fuentes, Eileen Minnick and Deborah Withington-Turner, all from Wells Fargo, to its team in West Palm Beach, Florida. Fuentes will be a vice president and senior portfolio manager responsible for individual investment advice and driving complex investment strategies. Minnick will be a vice president, senior trust administrator responsible for trust advice and administering complicated trust relationships. Withington-Turner will be a trust administrator responsible for providing trust administration and client service.
BlackRock added Thomas Montag to its board of directors. Montag was the president of global banking and markets at Bank of America. BlackRock appointed Michael Fredericks in a newly created position as managing director and US retail head of BlackRock multi-asset client solutions. Fredericks was previously a portfolio manager at JP Morgan.
Bruce Kagan, chief executive of Macquarie Private Wealth Canada, is to leave the company. He is expected to be replaced by Earl Evans, currently president of the unit.
Kamakura Corporation hired Mark Slattery as senior vice president of client services. Slattery has 25 years of financial and risk management experience, having previously worked for Flagstar and LaSalle banks.
McDermott Will & Emery expanded its New York private client office with a team of lawyers from Weil, Gotshal & Manges. Estate planning attorney Carlyn McCaffrey joined from Weil's estate planning practice where she advised high net worth clients on estate tax matters and business planning. In her new role she will join McDermott partner Henry Christensen as a co-head of the New York Private Client Practice Group. Amy Heller, Elyse Kirschner, Laura Hirschfeld, Christopher Parker, Shu-Ping Shen, and Dena Wolf also joined McDermott.
JP Morgan Funds hired Lee Beck to head its global strategic relationship team. Beck was latterly a senior vice president with Pimco and also worked at Allianz Global Investors where he was head of the RIA and private banking business segments.
Whittier Trust added two to its Bay area team. Louise Whitlock, previously a managing director at First Republic Bank, was named head of the San Francisco office, while John Coghlan, previously the chief executive of Visa USA and vice chairman of Charles Schwab Corporation, joined the directorial board.
Franklin Templeton Investments made three new hires to boost its private real estate capabilities in the Americas, Asia and Europe. Luke Anderson, vice president, was a portfolio manager with GM Asset Management; he will cover the Americas and report to Marc Weidner, managing director. Simon Seen Fun Mok, investment manager, joined from AIG Global Real Estate Investment to cover the Asia-Pacific region, reporting to Glenn Uren, managing director. Toby Hayes, investment manager, will cover Europe. He previously worked in London for law firm Allen & Overy. Hayes reports to Raymond Jacobs, managing director.
Doug Black, a former senior manager for UBS, created an independent wealth management consultancy in New Jersey by the name of SpringReef Partners. Prior to launching the firm, Black was the head of strategic business development and the chief operating officer of the private wealth management arm for UBS Wealth Management.
Washington Wealth Management hired Jordan Ball as a new regional director to its Richmond office. Ball was latterly an independent contractor to Scott & Stringfellow, prior to which he was the senior managing director at the firm's Richmond office for 11 years.
First Foundation Bank appointed Valerie Van Winkle to its La Quinta office as vice president, private banker. Van Winkle's previous roles include some ten years with Coachella Valley banks in senior management roles and client development activities.
Boston Private Bank & Trust named Kelly McKernan as a vice president and portfolio manager in its investment management and trust group. McKernan was most recently a financial advisor for the private client group of Bernstein Global Wealth Management.
Tiedemann Wealth Management added Wolfgang Traber as a member of the investment committee and James Bertles as a member of the Tiedemann Trust Company board. Traber is the chairman of Hanseatic Corporation, a global private equity firm, and has worked for Deltec Securities Corporation and Trilantic Capital Partners. Bertles was most recently managing director of Tiedemann Wealth, a role which he continues.
Stone & Youngberg named Doug Heske to head up the private client unit at its San Francisco branch. Heske was previously president and chief executive of Nollenberger Capital Partners. Prior to this role, Heske was the California regional director of Piper Jaffray, branch manager of the San Francisco office, and a member of the firm's operating committee.
American International Group appointed Peter Juhas as head of strategic planning based in New York. Juhas previously served as managing director for investment banking at Morgan Stanley. He reports to Brian T Schreiber, the executive vice president for treasury and capital markets for AIG.
AXA Advisors appointed John Parham as senior vice president of the company's national division in Raleigh, North Carolina. Parham joined AXA Advisors (formerly The Equitable) in 1988. Most recently he spent six years leading the AXA branch in Nashville, Tennessee.
Bank of America made three new appointments to its executive management team – positions which will be taken up by the appointees after a planned transition period of several months. The bank named Gary Lynch, previously vice chairman of Morgan Stanley in London, as global chief of legal, compliance and regulatory relations – a newly-created role. Chuck Noski, previously Bank of America's chief financial officer, will become vice chairman, to be based in Los Angeles. He will start as vice chairman after his responsibilities as CFO pass to Bruce Thompson. Both report to CEO Brian Moynihan.
Signature Bank hired two private client banking teams from HSBC in Manhattan. Nelli Teplinsky was named group director and senior vice president and her colleague, Natalie Leviev, senior client associate. A five-person team headed by Lawrence Blascovich and Louis Krawiecz, both named group director and senior vice president, will be based in Signature's office on the west side of midtown Manhattan. This team includes Howard Efran and Marie Belizaire as associate group directors and vice presidents and Wilma St Rose as senior client associate.
Bank of the West appointed John Bahnken as head of its wealth management business. Bahnken spent the last 17 years at Bank of America, where he most recently served as president of the global wealth and investment management products group.
UBS hired Charlie Cajero from Morgan Stanley Smith Barney to head its Tucson, Arizona branch. Cajero spent 18 years at MSSB, and in his new role at UBS replaces Roger Ford. Ford will take over as head of UBS's Albuquerque, New Mexico branch.
CapWealth Advisors appointed Phoebe Venable as a managing principal on its family investment professionals team. Venable latterly worked at the Nashville, Tennessee office of GenSpring Family Offices.
Randi Grassgreen joined the ownership group of Crestone Capital Advisors. Grassgreen joined the firm in late 2008 as director of family wealth planning.
GenSpring Family Offices appointed Jean Brunel as chief investment officer of its Investment Advisory Center. Brunel was named chairman of the firm's strategic investment advisory committee.
Northern Trust elected Martin Slark to its board of directors, succeeding William Smithburg who is retiring after 30 years. Slark was vice chairman and chief executive at Molex.
BlackRock appointed Jack Chandler as global head of real estate. Chandler was latterly the global CIO and executive chairman, Asia for LaSalle Investment Management. He reports to Matthew Botein, head of BlackRock Alternative Investors.
White Oaks Wealth Advisors appointed Sharon Bloodworth as president of the company. Bloodworth was previously the vice president and had been with the firm for the previous 10 years. Bob Klosterman, who previously held the position, continues with White Oaks as chief executive and chief investment officer.
Oppenheimer & Co hired Kevin Schultze as managing director for the Financial Institutions Group. Schultze joined the firm from Stone & Youngberg, where he managed a team that provided research and strategy ideas to institutional clients.
Evercore Wealth Management recruited Randy Allison Hustvedt as managing director and wealth advisor. Hustvedt joined the company from Federal Street Advisors in Boston, Massachusetts, where she founded and led its family office practice. In her new role, Hustvedt will report to Wendy Barasch, a partner and head of business development based in New York.
Cayman Finance appointed former Cayman attorney general Richard Coles as its new chairman.
JP Morgan Asset Management appointed Bob Fields as executive director and client portfolio manager for the tax-aware fixed income group. Fields was previously the municipal product manager and senior vice president at PIMCO. He reports to Connie Plaehn, the managing director and head of the fixed income wealth advisory team.
HSBC Private Bank announced several appointments to its team in the Bay Area of California. Richard Kuchen, latterly wealth advisor, business development and relationship manager at Wells Fargo, joined as a senior vice president, relationship management. Joshua Morgan joined as a vice president and relationship manager. Brendan Connaughton joined as a senior vice president and senior investment specialist to the strategies group. Prior to this role, he was a senior portfolio manager for US Bank's Bay Area Private Client Reserve. Desmond Chin, rejoined HSBC Private Bank as a senior vice president. Previously, he served as vice president, private banking lending at BNY Mellon Wealth Management in New York City and at Wells Fargo in San Francisco.
Deloitte named Bob Contri as head of its financial services industry group in the US. Contri took over from Jim Reichbach, who will now serve as senior leader to several of the company's key clients and as leader of the global banking and securities practice. Prior to this appointment, Contri served as head of the banking and securities division.
Tower Bancorp named Mark Ritter as the new chief executive of Graystone Wealth Management, the division through which it offers wealth management and trust services. Ritter was most recently with Metro Bank where he served as executive vice president and chief operating officer. As part of the appointment Ritter was also appointed president of 1N Bank, a division of Graystone Tower Bank.
Wilmington Trust hired Stephen Winterstein as a managing director and head of strategy in the municipal fixed income group of the company's wealth advisory services unit. Winterstein was most recently managing director of municipal fixed income with PNC Capital Advisors in Philadelphia.
First Western Trust Bank hired Larry Quitter as a senior private banker at the firm's Cherry Creek office in Denver. He joined from US Bank in Denver where he was the primary daily contact representative for small- to mid-sized business clients.
Withers appointed Glen Roberts as a partner, based primarily in its New York office. Roberts was previously a partner at SNR Denton.
Bank of America named John Thiel as head of Merrill Lynch's US wealth management business, taking over from Lyle LaMothe. Thiel has for several years run Merrill's private banking and investment group, a role he will continue.
Gibraltar Private Bank & Trust appointed Walter Schacht as senior vice president and market executive for its Naples branch. Schacht was formerly a director and wealth advisor at Harris Private Bank in Naples.
Eaton Vance appointed David McCabe as president of the Eaton Vance Investment Counsel effective 1 November 2011. McCabe joined the company in December 2005 as investment counselor upon the firm's acquisition of Voyageur Asset Management, where he used to serve as president. He succeeds G West Saltonstall, who will continue to serve EVIC as president emeritus.
Bessemer Trust appointed Timothy McBride as the new head of its Boston office. McBride was previously a managing director of Northern Trust Corporation, where he had worked since 2005. In his new role he reports to both Eric Gies and Stephen Watson, the co-heads for the Northeastern US.
David Barrett Partners, an investment and wealth management executive search firm, hired Conor Hourigan as a partner in its New York office. Hourigan joins Barrett from a specialist wealth management search boutique where he concentrated on the US market.
Asia Pacific
The Financial Services Council selected ANZ Wealth managing director John Van Der Wielen as the newest member of its board. Van Der Wielen joined 12 other members, including BT Financial chief executive Brad Cooper and AMP Financial Services managing director Craig Meller.
Lowenhaupt Global Advisors Australia, a family office, named Sean Cortis as chief executive officer. Cortis used to be the chief operating officer of LGA Australia and has 25 years of wealth management experience behind him.
Citigroup appointed former UBS executive Jeff Emmanuel to lead its Asia-Pacific financial institutions group as managing director, and the Australia and New Zealand global banking unit as vice chairman. Emmanuel previously served as managing director at UBS' financial institutions group in Hong Kong.
Zurich Financial Services Australia appointed Scott Watters as chief information officer. Watters takes over from Bobby Lehane, who was recently promoted to chief operating officer for the company's Asia-Pacific general insurance division. Prior to joining Zurich Australia in 2008, he served as head of fixed income, currency, and commodities technology at Citi.
Threadneedle appointed three new senior sales directors as part of the asset management firm's global expansion plans. Gerard Clancy, Richmond Herrera and Kent Ng will work with global private banks in Asia, as well as local financial institutions. They report to Michael Langlois, head of wholesale distribution in Asia Pacific. Clancy, based in Singapore, joins from BlackRock; Herrera, previously worked for Standard Chartered, and Ng, based in Hong Kong, previously worked at Merrill Lynch Global Wealth Management.
Swiss private bank Clariden Leu strengthened its Greater China presence with four appointments: Harvey Li, Cassandra Chen, Leanna Chan, and Connie Chan.
Kenneth Kwok left Deutsche Bank to join UBS. He will report to Alex Wilmot-Sitwell and Chi-Won Yoon, who share the chairman and chief executive role for Asia-Pacific.
Barclays Wealth named Pakorn Boonyakurkul as managing director and head of North Asia. Boonyakurkul most recently served as managing director at HSBC Private Bank.
Royal Bank of Scotland appointed Sherry Liu from JP Morgan as chairman and chief executive officer of the bank in China. Liu, previously chairman of China Financial Institutions at JP Morgan, is responsible for overseeing and driving the bank's business strategy in China and its various joint ventures.
DB Private Equity, the private equity investment management unit of Deutsche Bank, made a number of appointments. Head of the North Asia business is now Dongbai Wang, who came from Adams Street Partners in Singapore. Wang works alongside Alexis von Dziembowski, who was recently appointed to head the South and South East Asia coverage. The team is led by Peter Pfister, who has covered the Asia Pacific region since 2005.
Barclays Wealth appointed Pakorn Boonyakurkul as managing director, head of North Asia joining HSBC Private Bank. Boonyakurkul leads the bankers based in Hong Kong, focusing on the wealth management business across Greater China and North Asia.
Equity Trust appointed Johnson Har as regional sales and marketing executive for Custom House, its fund services arm based in Hong Kong. Har held several roles specialising in funds for the past four years and most recently served as analyst for the Newedge Group, also in Hong Kong.
Baring Asset Management hired Thomas Kwan to lead its Asian debt investments unit. Kwan joined from ICBC Credit Suisse, where he handled global macro research and asset allocation strategies.
The Royal Bank of Scotland hired Sherry Liu as chairman and chief executive officer of RBS in China. Liu joined from JP Morgan Chase, where she was chairman for China financial institutions and vice chairman for China.
The Royal Bank of Scotland Group named Devesh Kumar to the newly created role of head of equities for India. Kumar brings over 20 years of banking experience to this new post, having worked for the likes of ICICI Securities, ABN Amro, Daewoo Finance India, and Unit Trust of India.
Morgan Stanley opened a private wealth management branch in Chennai, its second location in South India. Previously, the firm's PWM business in Chennai has been managed from Bangalore.
HSBC Private Bank brought in two senior executives for its Asian business. Heading the South Asia investment group of the private bank is William Lawton, who brings more than 20 years of investment experience to the role. Hepreviously worked at various companies in London, New York, Switzerland, and Singapore, including RBS Coutts and Standard Chartered Bank. It also hired Jeffrey Benjamin, named managing director of the international private wealth team, responsible for relationship management functions for non-Asian resident clients. Prior to this position, he spent 11 years at Investec in London and has also served at Merrill Lynch and Credit Suisse in Singapore before that.
RBS Coutts appointed the head of its newly created advisory group for family businesses and related matters in Asia. Dr Roger Low was named as head of the Coutts Institute in Asia. The Coutts Institute assists and advises clients on family business, philanthropy and next-generation matters. Dr Low spent close to 20 years working in family businesses. Prior to joining Coutts, he taught Family Business and Entrepreneurial Management at the Singapore Management University.
Belinda Lee, meanwhile joined the bank as head of strategy, Asia, based in Hong Kong. She was previously head of strategy, Asia Pacific at UBS, having spent five years in the group strategy function.