People Moves
Executive Moves - February 2011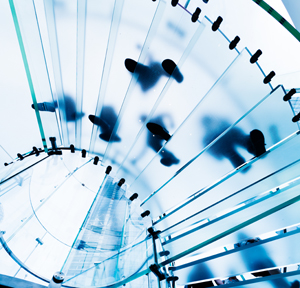 February proved to be a busy month for hires and moves in the wealth management industry, including, for example, senior moves at Credit Suisse, BNP Paribas, Barclays Wealth.
United Kingdom
Eric Daniels retired as an executive director of Lloyds Banking Group. As previously announced, António Horta-Osório, previously head of Santander UK, succeeded Daniels as group chief executive at the start of March.
Arjent, the London-based boutique wealth manager, hired former Rensburg Sheppards investment director Elizabeth Carr-Stevens to head up its private client business. The firm, which originally specialised in US equities before subsequently moving into alternatives and private placements, is busily building a wealth management business in addition to its US-focused institutional offering.
Before her stint at Rensburg, Carr-Stevens spent five years at Cazenove Capital as a fund director and another five years with the wealth management division of Close Brothers.
In the second of the hires, the firm brought in Darren Horton, the former head of Rowan Dartington's Redruth office, to head up a new office in Truro, Cornwall.
Cheviot Asset Management, the partner-owned firm founded in May 2006, is opening up a Liverpool office with the addition of a private client team from Deutsche Bank Private Wealth Management.
The firm is adding three partners and two assistants, all formerly of DPWM, to found its new operation in Liverpool's financial district – the firm's first expansion outside of London. Simon Walker, Nigel Hibbert and Mark Ewer will join as partners as soon as their previous employment contracts allow them to do so.
Openwork, the financial advice network, appointed Peter Smith and Mike Starkie as directors.
Smith and Starkie will join the recruitment and development team, responsible for recruiting, training and inducting new advisors into the network. Both directors formerly worked at Caerus Wealth.
Pictet Asset Management, an arm of the Swiss private bank Pictet & Cie, expanded its fixed income team with the appointment of Roman Gaiser as head of high yield and Andres Sanchez Balcazar as co-head of the global and regional bond team, based in Geneva.
Gaiser was previously at Threadneedle Asset Management, where he was senior portfolio manager and co-managed the Threadneedle European high yield bond franchise.
Balcazar joins from Western Asset Management, where he was one of the senior portfolio managers responsible for global macro, asset and currency allocation.
Gaiser will join in April 2011, while Balcazar joins this month.
Credit Suisse saw the departure of Stephen Connolly from its UK private banking team. Connolly was with the Swiss bank since October 2006, prior to which he spent five years at Schroders covering fixed income.
Connolly is understood to have held various responsibilities within Credit Suisse's UK private banking team, but he is perhaps best known for having spearheaded the 2008 launch of a new service specifically targeting gay high net worth clients and staffed by advisors who are themselves gay. Details of Connolly's next role have yet to emerge.
Quilter, the UK investment manager which is part of Morgan Stanley Smith Barney, added Richard Carter – formerly of Blackfriars Asset Management – to its fixed interest research team.
In his new role, in which he covers segregated securities and bond funds, Carter reports to Duncan Gwyther, Quilter's chief investment officer.
Barclays Wealth added two vice presidents to its private banking unit in Manchester, hiring from rivals Coutts & Co and Credit Suisse.
Rob Bickerstaffe and Karan Sejpal both joined the firm in managerial positions, with responsibility for overseeing and offering advice to high net worth clients, as well as growing the private bank's portfolio of clients.
Bickerstaffe was latterly a client partner at the UK private bank Coutts & Co, owned by Royal Bank of Scotland, prior to which he was a private banker at RBS's own private banking division.
Sejpal joins from Credit Suisse in Manchester, where he worked for seven years.
Mercer, the consulting, outsourcing and investment services firm, appointed Dean Cheeseman as an equity portfolio manager in its investment management business.
Cheeseman joined the firm from F&C, where he was latterly head of funds of funds.
In his new, London-based position, he will be responsible for discretionary manager selection for global and UK equity mandates, overseeing around £2 billion ($3.2 billion) in discretionary assets. He will also lead the appointment of fund managers to the firm's recently-launched workplace savings platform.
The accountancy firm Grant Thornton strengthened its wealth management operations with the appointment of Jonathan Griffin as head of its private client services in Yorkshire.
In his new role Griffin will be based in Leeds, where he is to be joined by Neil Messenger, national head of wealth management, as the firm looks to widen its tax and financial planning offering.
Credit Suisse Private Bank in the UK saw the departure of its head of the Nordics and Israel for JP Morgan.
Pontus Aldell headed up the Nordics and Israel private banking team at Credit Suisse in London since December 2009, overseeing a team covering ultra high net worth private clients, institutions and foundations.
Before this he was a director in the same team from January 2007.
It is believed that Aldell has taken two members of his team with him to JP Morgan in London, however their names have yet to emerge.
Merrill Lynch Wealth Management, part of Bank of America, appointed Alf Monsen as a financial advisor, focusing on Norwegian ultra high net worth individuals and family offices in the UK.
Monsen joins the firm from ABN Amro, where he was a senior director responsible for structured shipping finance in the Nordic and North America regions. He also previously worked at UBS Warburg in a role covering Scandinavian UHNW individuals.
In his new London-based position at Merrill Lynch Wealth Management, looking after Norwegian clients, Monsen will report to Adam Horowitz, head of UK, Ireland and Israel, and will work closely with Steen Foldberg, the firm's market leader for the Nordic region, Belgium and Luxembourg.
Barclays Wealth boosted its regional financial planning team with the appointment of Paul Fisher, who joins as a vice president at the firm's Bristol office.
Fisher joined from Coutts & Co, where he worked for four years as a senior financial planning specialist. He has eight years of experience in financial planning focused on providing advice on portfolio construction, inheritance tax, offshore investments, pensions and planning for high net worth clients.
Accountancy firm KPMG appointed Robert Mirsky as head of hedge funds in the UK. He joined from Laven Partners, an investment management consultancy, where he was a managing director overseeing the creation of a UCITS platform. A US-trained lawyer, he was previously a partner in the Ernst & Young hedge fund practice.
Mirsky will also lead the hedge funds component of the firm's new regulatory centre of excellence, including issues relating to the Alternative Investments Fund Management Directive and Dodd-Frank.
Royal Bank of Scotland appointed Ian Ewart as director of marketing for its wealth division, a newly-created global role in which he assumes responsibility for the marketing and communications strategy across its four international brands.
Ewart's new role encompasses responsibility for marketing and communications across Coutts & Co, RBS Coutts, RBS International and Adam & Company, and he is charged in particular with spearheading the group's efforts to enhance all aspects of the client experience. He will join the executive committee of the wealth division, and report to Rory Tapner, chief executive of the unit.
Ewart was latterly head of international marketing at Bank of America Merrill Lynch, before which he held senior marketing positions at Barclays Wealth, HSBC Private Bank, UBP and Lloyds TSB Private Bank.
Bedell Cristin, part of the offshore legal and fiduciary services provider Bedell Group, added Bruce Scott as a partner, responsible for heading up the Jersey legal services team based in the City of London.
In his new role, Scott will lead a team of lawyers covering all the main financial services areas. He joined Bedell Cristin from a Jersey law firm based in the Channel Islands, where he worked for five years; his experience in the UK includes five years at the law firm Dundas & Wilson.
Coutts recruited Eddie Rai from HSBC Private Bank to take up the role of senior private client partner in its Birmingham office.
Rai was with HSBC Private Bank for ten years, spending the past five as a director in its Birmingham branch.
Morgan Stanley named Jon Bendall as the new chief operating officer for its private wealth management operations in the Europe, Middle East and Africa region.
Bendall joined the firm from Standard Chartered, where he was COO of private banking across the western hemisphere, including Europe and the Americas, a position to which he was appointed in February 2010.
In his new role, which is based in London, he will report to Pavlos Bailas, head of private wealth management for EMEA. He will focus on the execution of the firm's strategic growth priorities, aiming to continue growing its footprint in the region and further develop client services.
Brooks Macdonald Asset Management, the private client investment manager, expanded its intermediary sales team, hiring Grainger Thomas and Alan Falkingham.
Thomas will develop professional advisor and intermediary relationships in the counties of Wiltshire, Dorset and Hampshire. He joined from AXA Wealth, where he was a senior business development manager responsible for managing professional advisor and intermediary relationships.
Falkingham joins the intermediary sales team to maintain and develop IFA relationships across the South West and South Wales. Prior to joining BMAM, Falkingham worked as relationship director for AIG Private Clients and as a development manager with Montague Capital.
Close Asset Management named Ian Christie as business development director for the North of England as it continues to expand its offering for IFAs.
Christie was latterly client services director for two years at Mountbatten Financial Management, and he also previously served at MetLife UK and Premier Asset Management.
In his new role he will focus on forging partnerships with intermediaries and supporting IFAs in the North. Based in Close Asset Management's Manchester office, he will report to Robert Imbert, director of intermediary sales.
Societe Generale Private Banking Hambros boosted its roster of senior private bankers with the hire of Mark Dean and Dominic Peyton, who were mandated to work solely with clients who are partners in law firms.
Dean was formerly with Citi Private Bank, where he worked as a relationship manager covering clients from London-based law firms. Peyton, meanwhile, joins from Coutts, where he worked in the professional client group, managing a private banking team and a portfolio of solicitors and barristers.
Saffery Champness, the UK-based accountancy firm, added three senior recruits to its family office team, with a particular focus on the Middle East region.
The trio are Lisa Vizia, Philip Radford, and Francoise Bougourd. Previously, they worked for a bank-owned trust company.
Vizia and Bougourd will create a family office team that will continue to manage the establishment, administration and operation of private family office structures. Radford will continue with relationship management and administration for international, UK private and corporate clients.
Vizia began her fiduciary career in 1986 and is a member of both the Society of Trust and Estate Practitioners and the Institute of Directors, and is appointed to the board of directors of Saffery Champness. Radford worked in bank-owned trust companies since 1994, before becoming senior trust manager at Saffery Champness. Bougourd is STEP qualified with over 23 years experience in the trust and financial services industry and will join as a trust manager.
Mark Cheshire, the interim chief executive of UK-listed financial and wealth management group Syndicate Asset Management, was given the post on a full-time basis.
He also continues as CEO of the firm's wholly-owned wealth manager, Ashcourt Rowan.
Cheshire took up the role late last year after the resignation of the previous CEO, Jonathan Freeman. Prior to joining Ashcourt Rowan in November 2009, Cheshire was director of UK private wealth management at Lloyds TSB Group.
Lombard Odier Group appointed Marius Wuergler as head of European sales for its asset management business with effect 9 May 2011. He will be responsible for developing and implementing the firm's sales strategy, for both institutional and distribution clients, across Europe, including the UK.
Wuergler will report to Hubert Keller, managing partner of Lombard Odier Darier Hentsch & Cie, who, along with Thierry Lombard, is responsible for the group's Investment Managers business. On taking up his new role Wuergler will become a member of the executive committee and lead teams in London, Zurich, Geneva, Frankfurt, Paris and Amsterdam.
Prior to joining Lombard Odier Group, Wuergler worked as head of Goldman Sachs Asset Management Switzerland. Also joining Lombard Odier from GSAM Switzerland is Pascal Imhof, who was head of the institutional business at his former firm. In his new positions he will report to Wuergler.
Berwin Leighton Paisner, the London law firm, brought in private client tax partner Rupert Ticehurst from Herbert Smith, to join its trusts and personal tax team.
Ticehurst latterly headed up Herbert Smith's private wealth and charities practice and was a partner at the firm from 2005. His focus was on tax and trusts, particularly legal disputes for families, individuals and charities, with clients based in both the UK and overseas.
Brown Shipley, the UK-based private bank, appointed former Coutts senior client partner Anne Brookes as private banking director for its Birmingham office.
Brookes reportedly became senior private clients partner at Coutts in 2007, having joined the blue-blooded private bank over a decade ago.
According to reports, Brookes joined Brown Shipley along with two other private bankers from Coutts, the names of whom have yet to emerge.
Barclays Wealth appointed former Citi Private Bank senior manager Solomon Soquar as managing director, head of the Strategic Solutions Group, a key element of its ultra high net worth proposition.
Soquar will report to Stefanie Drews, who joined Barclays Wealth as Head of UHNW for UK & EMEA in September last year.
At Citi Private Bank, Soquar was a managing director and head of capital markets for EMEA. Prior to his seven years at Citi, he worked at Merrill Lynch as head of distribution for private clients. Previously, he has worked at Goldman Sachs and Bankers Trust.
Openwork, the financial advice network, strengthened its Retail Distribution Review support team with the addition of two new field-based consultants.
Frank Morton, formerly head of technical development at Prudential, and Chris Barnes, previously managing director of Beckett Investment Management Group, were appointed to work closely with Openwork's regional business development directors.
In their new roles, Morton and Barnes will provide bespoke support and practical guidance to advisors as they transition to a post-RDR business model.
Berry Asset Management, a London-based wealth management boutique, made two top-level hires, adding Richard Fellows as director of wealth management and Steve Croucher as chief operating officer. These follow on from Jamie MacLeod's appointment as the firm's new chief executive last year.
Fellows, who joins in April, was latterly head of UK wealth management at Fidelity. Prior to this he was a managing director at Fisher Investments and head of the UK investment team at Credit Suisse.
Croucher, meanwhile, who is due to become a director of the firm pending FSA approval, helped launch Skandia Investment Group where he worked with MacLeod.
When MacLeod took over as CEO, the firm's founder Jamie Berry remained in the position of executive chairman.
Barclays Wealth added former Kleinwort Benson banker Chris Arbuthnott to its booming Aberdeen business, continuing a flurry of appointments in recent months.
While at Kleinwort, Arbuthnott established the private bank's Edinburgh office, having earlier in his career worked for Arbuthnot Latham in London. In his new role as vice president, private banking, Arbuthnott reports to Mark Flynn, head of the Aberdeen office.
Quilter, the UK-based investment manager which is part of Morgan Stanley Smith Barney, bolstered its London research team with the addition of collectives research analyst Sarah Bewley.
Bewley was formerly a research analyst for OBSR in London, prior to which she was based in Canada working for the likes of TD Canada Trust and Manulife.
In her new role within the firm's 20-strong central research team Bewley reports to Ben Mountain, head of investment fund research.
London-based Troy Asset Management named Jan Pethick to become chairman of its board from July and additionally appointed James Findlay as a non-executive director.
Pethick succeeds Simon de Zoete, who was appointed chairman in 2003 and who will remain on the board as a non-executive director. In his former career Pethick was chairman of Bank of America Merrill Lynch International Debt Capital Markets, Europe.
Findlay is currently chief executive of Findlay Park Partners, the US asset manager he co-founded in 1997.
Barclays Wealth appointed Daniel Esslinger - latterly of Banco Itaú (Suisse) - as head of Latin American relationship management and head of distribution in the Americas.
Esslinger was head of private banking at Banco Itaú (Suisse), and previously held various private banking roles at Credit Suisse in Switzerland and then with its domestic rival UBS in Brazil, Panama and Miami.
UK-based Heartwood Wealth Management appointed recent recruit Lesley Britton to the newly-created role head of tax solutions.
Britton was latterly with Deloitte, where she was a senior manager in the private client team for eight years, providing tax advice to high and ultra high net worth clients in areas such as inheritance tax planning and capital gains tax mitigation. Before Deloitte she spent five years as a tax and financial advisor at Kleinwort Benson Private Bank.
In her new role Britton will be based in Heartwood's Tunbridge Wells office, where the new tax solutions team will be based.
Sturgeon Ventures, the UK firm which incubates new wealth management businesses, appointed Joy Ighade as a compliance analyst, developing its work in helping clients with corporate governance and meeting regulatory requirements.
Ighade previously worked as a compliance consultant on a contracted basis at one of the leading hedge fund houses in the City, and also worked as a funds compliance monitoring manager for Sarasin & Partners, and a quality control manager for trust and depository services at HSBC.
In her new role, she will join Tom Powell, who joined the firm late last year as chief operating officer, having previously worked at Matrix.
JO Hambro Capital Management, the London-based boutique, recruited fund managers James Syme and Paul Wimborne from Baring Asset Management ahead of a new emerging markets fund launch later this year.
Syme was previously head of Barings' global emerging markets team, a position he held since 2008; Wimborne worked at Barings since 2006, most recently as an investment manager in the global emerging markets equity team.
Deutsche Bank Private Wealth Management appointed Torben Nielsen as global head of cash products, a newly-created role aimed at strengthening the firm's cash management offering.
Nielsen joined from Barclays Wealth, where he was global head of balance sheet products. He also previously worked as chief financial officer at Nordic Investment Bank.
In his new role Nielsen will be responsible for overseeing the management of approximately €70 billion (around $94.8 billion) in client cash assets. Nielsen will manage all aspects of short term products from CDs and deposits to bonds and money market funds. He will also focus on yield enhancement strategies by leveraging Deutsche Bank's structuring capabilities.
Nielsen will be based in London and will report to Kevin Lecocq, head of global investment solutions at Deutsche Bank PWM.
JP Morgan added Aastha Gurbax to its UK private banking team as a vice president based in London.
Gurbax was latterly an investment advisor at Morgan Stanley, covering ultra high net worth families, family offices and charities on both an advisory and discretionary basis. Before joining the Wall Street banking giant she was a tax consultant at both PricewaterhouseCoopers and Deloitte and Touche, and prior to this worked in foreign exchange trading, specialised derivatives and strategic business development.
In her new role Gurbax will report to Olivier de Givenchy, head of JP Morgan Private Bank in the UK.
KPMG, the financial services firm that includes wealth advisory services in its offering, appointed a new head and a new chairman to take the reins of its UK private client advisory team, aiming to strengthen plans for growth in domestic and international services.
Dermot Callinan was named head of KPMG's UK private client practice while David Kilshaw was appointed to the position of chairman. The changes reflect the firm's ambitions for the future, KPMG said in a statement.
Callinan was previously head of private client advisory for the Northern UK region of KPMG. Kilshaw will continue to lead the private client advisory business in London and will co-chair the firm's European practice alongside Christopher Steckel, who is a partner based in Switzerland.
IPS Capital, a UK-based investment manager, appointed Russell Bussey as a partner designate.
Bussey - whose prior career includes roles such as head of sales and marketing at Credit Suisse and a director at UBS - is charged with gaining new business for the firm, liaising with both the UK and international intermediary market.
RSM Tenon Financial Management, the UK advisory firm, recruited Keith Speck from Santander to joins its investment team.
In his new role Speck will be focusing on developing the firm's discretionary management process and helping to run its model portfolios, along with overseeing a number of relationships with ultra high net worth clients. He will report to RSM Tenon's head of investment management, Adrian Gough.
Vestra Wealth, the independent wealth management firm, appointed Roy Thompson as a business development director, to assist with increased demand from independent financial advisors in London looking to outsource their portfolio management.
Thompson joins Vestra from Catley Lakeman Securities, where he was a member of the business development team. In his new role Thompson is based in London.
Schroders, the UK-based investment manager, saw the departure of Andrew Yeadon, its head of multi-manager, following the firm's decision to merge its multi-manager and multi-asset teams.
The newly-merged entity is to be managed by lead senior investor Johanna Kyrklund.
Credit Suisse appointed Dale Westhoff as global head of structured products research, to be based in New York.
Westhoff was latterly head of consumer modelling teams at JP Morgan. Prior to this role he was a senior managing director and head of quantitative research at Bear Stearns before its merger with JP Morgan. Before he began his banking career Westhoff was an aerospace engineer.
Barclays Wealth strengthened its Guernsey team with the appointment of Julia Church as head of wealth advisory for the region.
Church joined from Credit Suisse Trust in Guernsey, where she was a board director responsible for trust management.
In her new role, Church will be responsible for managing the local Guernsey platform with a focus on client relations. She will report to Walter Coxon, managing director of wealth advisory.
Julius Baer hired Michael Lindemann as a director, private clients at its UK business.
Based in London, Lindemann will report to Charlotte Vilen, who in turn reports to Daniel Gerber, chief executive of Julius Baer UK. Lindemann joined the firm last month, having latterly worked at Barclays Wealth as a private banker.
The Financial Services Authority, the UK regulator, appointed Martin Wheatley as managing director of its consumer and markets business unit, with effect from 1 September this year.
Wheatley was, for the past five years, chief executive of Hong Kong's Securities and Futures Commission, prior to which he was deputy CEO of the London Stock Exchange Group.
Separately, it was confirmed that Wheatley was named as CEO designate of the Consumer Protection and Markets Authority, one of the two successor regulatory bodies that will be formed from the future division of the FSA.
The international law firm Ogier appointed Cayman funds specialist Oliver Godwin as a partner in its London office as it moved to boost its Caribbean offering.
The addition of Godwin, who joins from Carey Olsen in London, signals Ogier's continued commitment to a full service British Virgin Islands and Cayman Islands law offering in a European time zone, the firm said.
Lord North Street, the London-based private investment house, promoted Olivia Hancock to managing director, elevating her from the post of chief operating officer.
Hancock was appointed COO of the firm in 2009, leading its cross-functional management team. She joined Lord North Street in November 2003.
Before joining Lord North Street Hancock she was a director in charge of relationship management at Schroder & Co Private Bank since 1996.
Eric Hagman, a luminary of the Scottish financial services sector, joined the UK regional advisory board of UBS Wealth Management.
Hagman "will raise the profile of the Swiss bank in regional markets" and will have particular responsibility for Scotland, UBS said. Hagman joined the former Arthur Andersen accountancy practice in 1971 and headed its UK leadership team before retiring in 2002.
Barclays Wealth expanded its Newcastle team with the appointments of Richard Clark and Simon Patterson to the private banking team as assistant vice presidents, progressing plans to double the size of its Newcastle business. Meanwhile, James Braddock joined the Birmingham office as a private banker.
Both Clark and Patterson latterly worked at Newcastle-based law firm Dickinson Dees.
Meanwhile in Birmingham, Braddock, who has eight years of wealth management experience, joined from Coutts & Co, where he was a private banker. Braddock's new role will focus on supporting clients from an entrepreneurial background and on clients based in and around Stafford.
Legal & General Investment Management appointed Gavin Launder to succeed Ian King as lead manager of the L&G European Trust.
King was replaced so that he can focus on his new role as head of international equities, but he will remain involved in the investment process as a back-up manager.
Launder, who took up his new responsibilities last month, already manages L&G's European Absolute Return fund.
Financial Risk Management, the global hedge fund investment firm, hired Anthony Simpson as co-head of global business development, based in London.
Simpson was latterly co-head of global business development for Ramius, the alternative investment management business of Cowen Group. Prior to that, he worked for Merrill Lynch in London for nearly a decade.
In his new role, Simpson will lead FRM's client development activities globally, partnering with Akio Shimazu, who is responsible for FRM's business in Japan and Korea. Simpson will also join FRM's executive committee.
Coutts expanded its private banking team in Bournemouth, Dorset with two senior hires: Mike Archer was named client partner while Henrietta Winstanley joined as a senior private banker.
Archer was previously business development partner for Coutts in the southeastern region of the UK. In his new role he will be responsible for key clients and leading the expansion of Coutts throughout Dorset.
Winstanley joined from Royal Bank of Scotland Group, Coutts' parent, where she held a senior advisor role in investments and financial planning.
HSBC Private Bank recruited Richard Jablonowski from Merrill Lynch Global Wealth Management to take up the role of managing director and head of investment counsellors.
The bank said that the appointment of Jablonowski as head of investment counsellors represented an amalgamation of its investment advisory group and investment counsellor teams to create onshore and international teams of investment counsellors. The role of these counsellors is to provide relationship managers with investment advice, drawing on the views of the bank's investment committee.
Jablonowski spent eleven years at Merrill and was most recently business director for the firm's discretionary investment business across EMEA. During his tenure he was also responsible for Merrill's local advisory and discretionary business in France and acted as a senior portfolio manager.
In his new, London-based role Jablonowski will report to Daniel Ellis, managing director and head of the investment group at HSBC Private Bank.
North America
Alexander Friedman, the former chief financial officer of the Bill & Melinda Gates Foundation, was named UBS Wealth Management's chief investment officer, a newly created role. Joining Friedman at UBS are Mona Sutphen, the former White House deputy chief of staff for policy to President Barack Obama, who will lead macro analysis, and Mark Haefele, an alternative asset manager, who will lead investment analysis.
Citigroup named Venu Krishnamurthy to head its high net worth and affluent businesses, replacing Deborah Doyle McWhinney. Krishnamurthy was the global lead finance officer at Citi's private bank and a former chief operating officer for international operations at the private bank.
San Francisco-based Presidio Financial Partners hired Mark Palmer as head of its wealth management practice, which it plans to grow aggressively. Palmer was previously a managing director with Charles Schwab & Co., where he helped build its management consulting group.
Thomas Meilinger, managing director at multi family office Vogel Consulting, joined Harris myCFO as managing director of national sales strategy.
Morgan Stanley Smith Barney named Colbert Narcisse, a former Merrill Lynch executive, chief operating officer of investment strategy and solutions. Narcisse fills a role left vacant by James Walker, who was named head of the firm's consulting group in September. Narcisse, who left Merrill in 2009, joined from Gold Bullion International, where he was chief executive.
Morgan Stanley Smith Barney also bulked up its advisory team with six new hires and appointed former US congressman Harold Ford Jr as managing director and senior client relationship manager. Ford, a five-term congressman from Tennessee, joined from Bank of America.
Stepping into the Melville, New York office are Joseph Viviani and Robert Digregorio who joined from Merrill Lynch. Rosalie Schlaen and Izhar Shefer, who are a part of the Aventura, Florida office, also joined from Merrill.
Rounding up the six hires are David Cohen, who joined in Melbourne, Florida and Keith Cline, who joined the Fort Myers, Florida branch. Cohen used to work for Merrill Lynch, while Cline comes on board from Raymond James & Associates.
HighTower added the Simmons Wilkes Group an advisor team based in Portland, Maine. Edward Simmons, Gibson Wilkes, Blake Wilkes and Michael Simmons joined as managing directors and partners and spent more than 30 years combined at Merrill Lynch.
BNY Mellon Wealth Management hired Ronald Ambrogio as regional president and Ron Ulle as senior director of portfolio management in Ohio. Ambrogio joined from Key Bank National Association, where he was national sales manager. Ulle was most recently a senior portfolio and regional manager at Key Private Bank.
Private Client Resources hired Seth Bates as a manager of product development. Bates joins PCR from DataLan Corp., where he headed up the solutions delivery practice.
San Francisco-based Merriman Holdings appointed Dennis Mooradian to its independent advisory board. Mooradian was formerly executive vice president of Comerica Bank's Wealth and Institutional Management, chairman of World Asset Management, and chief executive officer of Munder Capital Management.
Cara Mossington joined Chicago-based Inheriting Wisdom. Mossington came on board from a Forbes 400 family office. Previously she spent 10 years at Northern Trust
Northern Trust shuffled its top management ranks. Sherry Barrat, president of Personal Financial Services, assumed a new role as vice chairman. Jana Schreuder, president of operations and technology, replaced Barrat. Stepping into Schreuder's shoes is Joyce St. Clair, executive vice president and head of corporate risk management. Jeff Cohodes, executive vice president and head of business practices and market segments in Personal Financial Services, was named head of corporate risk management.
Northern Trust also made four hires in the Northeast. John Lee joined as a senior vice president and wealth advisor in the New York office from Brown Brothers Harriman where he was managing director in New York. Also in New York Maria Neary came on board as a senior vice president and wealth advisor. Previously, she led Geller Family Office Services.
In Connecticut Brian Donovan was recruited as a senior vice president and wealth advisor from Ernst & Young's Personal Financial Services Group, where he was a senior manager.
Marisa Facciolo joined in Delaware as senior vice president and wealth strategist from Wilmington Trust where she served as a vice president and senior private client advisor within the Wealth Advisory Services division.
CB&T Wealth Management hired Gary Yabko as wealth manager. Yabko was most recently a financial advisor at City National Bank.
BNY Mellon Wealth Management hired Robert Glaser as vice president and senior director for the firm's Nevada office. Before joining BNY Mellon, he was a senior vice president and manager of private banking services statewide for City National Bank of Las Vegas.
Wilmington Trust recruited F Mackey Hughes as managing director of endowments and foundations for its Wealth Advisory Services business, a new post. He joined Wilmington from Camden Partners, a Baltimore-based private equity firm in which Wilmington Trust owns a minority stake, where he was a business development partner.
Barclays Wealth recruited Daniel Esslinger, head of private banking at Banco Itaú (Suisse), as head of Latin American relationship management and distribution in the Americas.
Legacy Trust named Timothy Anderson as its new chief investment officer. Prior to this appointment, he was a vice president and investment specialist at the Bloomfield Hills, Michigan office of JP Morgan.
Marten Hoekstra, the former chief executive of UBS Wealth Management Americas, was appointed CEO of Emerging Global Advisors, a relatively new firm on the ETF scene focusing on investment in emerging markets. At EGA he takes over from Robert Holderith, who will continue as president and concentrate on investment product development.
Citi Private Bank signed on Stephen Campbell to head its Family Office Group for North America. Campbell was most recently chief investment officer for Zefram, the personal investment company of Amazon founder Jeff Bezos.
UBS Wealth Management Americas lured a team that managed $800 million in client assets at US Trust and opened its first wealth management office in the Carolinas. The team, headed by C. Harvey Rice, will be located in Charlotte, North Carolina. Joining Rice from US Trust are Haley Hill, David Halvorsen, Jennifer Burkhardt-Blevins and Mark Grow.
First Republic Bank recruited Melanie Krinsky as head of film and media finance and Mandie Rush managing director, film and media finance from Bank Leumi in Beverly Hills. The two entertainment bankers will focus on offering specialized lending, deposit and wealth management services to film and television production companies and business management firms.
International
Mourant Ozannes hired Robert Duggan as a partner to be based in London. Latterly a partner with Walkers in the Caymans, he has over seven years' experience of Cayman Islands law, with a focus on offshore investment funds and financial regulation. Caroline Spottiswoode joined the firm's Jersey office as a senior hire. She latterly worked for Maples and Calder in both Jersey and the Cayman Islands.
Appleby hired Rod Boddy as a new director of trusts within Appleby Services, based in Bermuda. Boddy was latterly employed for several years as a consultant to the services company of the Gibraltarian law firm Hassans. Prior to this role, his career included working in Jersey for Bedell Cristin Trust Company, and in both Jersey and Hong Kong for Kleinwort Benson.
Boston Group, the Isle of Man-based multi-family office and financial services firm, appointed Greg Ellison as CEO. He was latterly managing director of Barclays Wealth across the Isle of Man, Jersey and Guernsey.
Vistra hired Marc Farror as director of Vistra (Jersey) in a role as business development director. Farror was latterly business development director for the private client team at Sanne Group. Prior to this he was at Mourant Private Wealth in a role with the same title.
Middle East
Deutsche Bank appointed Philippe Vollot as chief operating officer for the Middle East and North Africa region, based in Dubai. Vollot was latterly country COO for France at Deutsche Bank, a post to which he was appointed in 2006. Vollot reports to Ashok Aram, Deutsche Bank's chief executive for MENA, and Bill Woodley, global COO for regional management.
RBS Coutts hired Santosh Keni as head of its non-resident Indian and South Asia business in the Middle East. He was latterly at Barclays Wealth as head of the NRI business in the UAE. He had previously worked for RBS Coutts, as part of its investment advisory team in Singapore between 2002 and 2008.
Union Bancaire Privée hired a five-strong team from a Dubai-based asset management firm. Habib Oueijan, who latterly ran the MENA equity portfolios for 15 years, was named lead portfolio manager. Mahmoud El Safty was appointed as a senior portfolio manager along with three experienced research analysts.
Switzerland
Credit Suisse appointed Ariel Sergio Goekmen to the intermediaries management team within its private banking arm. Goekmen has been with Credit Suisse's private banking unit in Zurich for thirteen years, latterly holding the post of sector head, with a focus on UK resident non-domiciled clients. He remains in Zurich in his new position.
Morgan Stanley hired private banker Rony Barakat for its Latin American business in Switzerland. He was latterly at Banque Heritage as a director. Before this he spent three years as a member of the senior management team at Credit Agricole (Suisse), focusing on Latin American clients. In his new role Barakat reports to Mauricio Sanchez, head of the bank's Latin American team in Switzerland.
UBS appointed Helmut Panke to act as ad-interim chairman of the human resources and compensation committee, taking over from Sally Bott who resigned.
The firm also appointed Gabriel Kemmler as chief risk officer for its Swiss Bank wealth management arm. Kemmler was latterly focused on corporate clients in the Zurich region, having previously worked in the credit risk control department within UBS's investment bank in the US. Kemmler reports to Maureen Miskovic, group chief risk officer.
Investec Trust Switzerland added UK solicitor Elliot Goodman to its board for the estate and tax planning expertise. Goodman joined Investec Trust from an independent trust company in Geneva, where he was a director and in-house lawyer responsible for a sizeable client portfolio.
Asia-Pacific
BNP Paribas appointed Francois Cristofari as chairman of its Chinese arm, in addition to his current position as country head for the group in China.
Clarence T'ao was named to succeed Cristofari as chief executive of BNP Paribas (China), having previously been co-head of structured finance for BNP Paribas in the Asia-Pacific region. In his new role T'ao is charged with leading the China team in the expansion of the bank's franchise in the country.
Bank of Queensland appointed Michelle Tredenick as a non-executive director.
Tredenick's career in banking, insurance and wealth management experience in both Australia and New Zealand spans 25 years with National Australia Bank, MLC, and Suncorp.
ANZ expanded its financial advisory business with the appointment of Paul Barrett to the newly-created role of general manager for advice and distribution.
Barrett most recently served as general manager of advice at Colonial First State, the wealth management arm of Commonwealth Bank. He will report to John Van Der Wielen, the wealth management director of ANZ, in his new role.
Michael Benz, a former senior manager at UBS, stepped in as head for the Asia Pacific region at Merrill Lynch Wealth Management – a role in which he oversees all aspects of wealth management and private banking for the region.
He was previously with UBS, where he worked in investment banking, asset management and wealth management in Switzerland, Singapore, Tokyo and Hong Kong since 1993.
RBS Coutts appointed Varun Minocha to lead its non-resident Indian business in North Asia.
Minocha, who was previously an investor advisor for the private bank, is based in Hong Kong for his new role. Prior to his advisory post, which he assumed in November 2009, he was a banker at the NRI division of BoA Merrill Lynch. As NRI head, he will be responsible for driving the division's operations in Hong Kong and North Asia.
Deutsche Bank Private Wealth Management hired Steven Wong as a director and Rowan Tan as a vice president for its Key Client Solutions team. Wong joined from Credit Suisse Private Banking in Hong Kong, Tan from BNP in Singapore.
In his Hong Kong-based role, Wong will work with existing and potential ultra-high net worth clients in north Asia and will be responsible for providing wealthy and entrepreneurial clients with cross-referrals of corporate banking deals.
Tan, who is Singapore-based, will have a similar role in southeast Asia. Both report to Hong Kong-based Raymond Chang, managing director and head of key clients group Asia ex-Japan.
Merrill Lynch appointed Alison Chan as managing director and client solutions executive for the Asia Pacific.
Chan stepped in from UBS, where she was part of the firm's offshore wealth management unit in China, Japan, and Korea. Prior to that, she served as head of corporate advisory for North Asia.
Europe
Northern Trust appointed Kristina Ilar as investment sales director for Northern Trust Global Investments, the firm's asset management arm, to be based in Stockholm.
Ilar, was latterly director of client relationship management, business development at UBS Asset Management.
Paris-headquartered Convictions Asset Management appointed Edoardo Chiozzi Millelire as head of international development in Europe. Millelire was latterly at KBL-Richelieu, where he was in charge of international clientele. He has also worked at Olympia Capital Management, Systeia Capital Management and Julius Baer.
SwissLife hired a trio of private bankers for its French private bank, SwissLife Banque Privée. Igor Boisson de Chazournes, Olivier de La Clergerie and Sabine Gressier joined the firm as private bankers to be based in Paris.
De Chazournes was latterly at Barclays Banque Privée and has also worked at ING Ferri. De La Clergerie was formerly in charge of private clients at HSBC Premier and has had positions at UBS and Pékin. Gressier was previously with Groupama and the wealth management firm Cogexa. All three report to Daniel Resta, head of private clients, in their new roles.
ING Investment Management appointed André van den Heuvel to its board, effective 1 May 2011, heading up the firm's European marketing and sales activities. He will join the firm from BlackRock, where he is responsible for the overall Benelux institutional business organisation and business development. Prior to this van den Heuvel worked at a number of companies, including F&C, where he was head of marketing and sales for the Netherlands.
Société Générale Private Banking appointed Olivier Lecler as chief executive for Monaco, replacing Christian Zerry, who retired from the bank. Lecler was latterly chief operating officer of SocGen Global Investment Management and Services. He joined SocGen's asset management group in 2006 and has held roles including head of finance and operations, chairman and CEO of SGAM Banque and CEO of the alternative investments subsidiary.
Merrill Lynch Wealth Management added financial advisor Milan Duschka to its Amsterdam team. Duschka was latterly with ABN Amro Mees Pierson in Rotterdam, most recently as a private trading specialist covering high net worth individuals and earlier as a senior investment advisory, also for HNW clients. Duschka reports to Geoffrey Bruyn, the firm's market leader for the Netherlands.
Deutsche Bank appointed Laure Lemonnier as its chief operating officer in France, succeeding Philippe Vollot. Lemonnier was most recently head of finance at Deutsche Bank in France, a role she continues in as COO. She joined the firm in 2000 as business area controller and has also worked at Barclays Bank.