Legal
UK Divorce Ruling Over Case When A Party Dies – More Reactions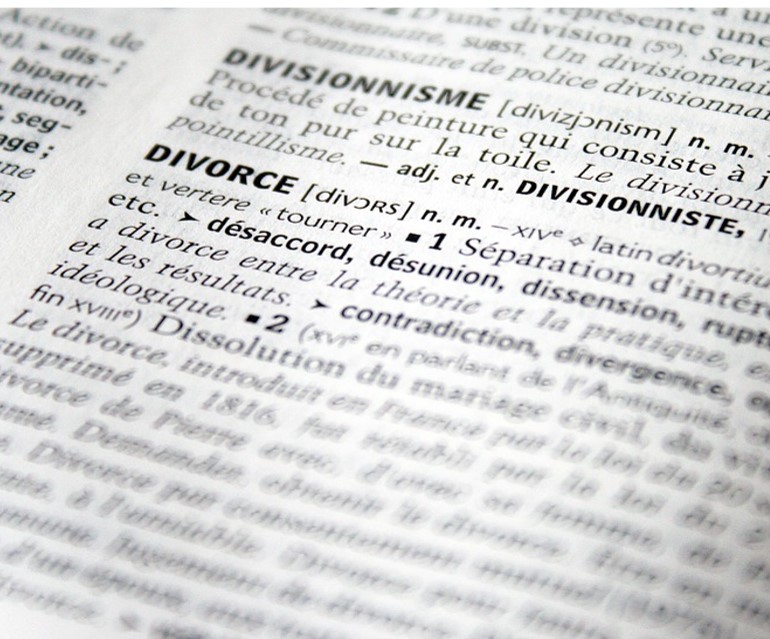 A ruling by the UK Supreme Court against a claim to pursue financial relief during or after divorce when a spouse has died continues to cause commentary. Here are more reactions.
At the end of June, the UK's Supreme Court ruled that divorce claims over money end when one of the parties dies. The judge denied that a wife's claim for money against the estate of her ex-husband following his death – explaining that the case had exposed a "defect in law" that doesn't allow posthumous money settlements, and that Parliament must therefore evaluate the law.
We have already carried reactions to the ruling, which has prompted argument on both sides of the case. Here are more reactions.
Jonathan Yates, solicitor at Ashfords
It has long since been said that there are two certainties in life: death and taxes. A recent Supreme Court judgment now provides for a third: financial remedy claims will not survive the death of a spouse.
Whilst death can befall people of all ages, those elderly couples facing divorce will be particularly impacted by this. The Supreme Court has deferred to parliament to reform legislation to protect spouses impacted in this way which, regrettably, means a solution is some way off.
For those who die whilst domiciled in England and Wales, there are alternative claims that can be made. Whilst costly, those parties do at least stand every chance of pursuing a reasonable financial settlement to provide for their future.
There is, however, little provision for those based outside of England and Wales. This presents an opportunity for one spouse in declining health to put their assets beyond the reach of the other if they can delay the conclusion of the proceedings past their death. The solution, for now? Don't delay! Issue proceedings at the first opportunity and consider all other means by which a swift resolution can be achieved so that assets are not put out of reach.
Natasha Grande, head of Family at Wilsons Solicitors
This judgment means that time is of the essence. The rate of divorce for elderly couples is on the rise. The clear message is move quickly. This can be problematic. In this case, the delay to final hearing was due to issues with the former husband's disclosure. There is another message both to provide full and frank disclosure in financial remedy proceedings, to reach a settlement. With elderly parties, as practitioners, we have a responsibility to encourage our clients to reach settlement and take a pragmatic view on what is the cost of continuing with the litigation, which, considering this ruling, could be catastrophic.
It is a disappointing ruling as a surviving party would have to make a claim against their deceased spouse's estate under the Inheritance Act 1975, which is more limited in provision. This was not open to the wife in this case, as the former spouse needed to be domiciled in England and Wales when they died.
The court concluded that, before it would be permissible to allow proceedings to continue after the death of one of the parties to the marriage, not just in financial remedy claims, but in other areas including bankruptcy and inheritance, Parliamentary reform is required to review the legal understanding that the current rights against one's spouse are personal rights and do not survive death.
Kieran Ball, pupil barrister at 4PB:
For older couples who may be considering divorce or estate planning, there are implications arising from the Supreme Court's judgment.
It remains the case that a financial remedy claim on divorce is purely personal to the parties and cannot be pursued against the estate of either spouse. For those seeking certainty of outcome, it would be advisable for any claim to be finalised before their spouse's passing.
If a financial remedies claim is not resolved before the death of a spouse, a claim will have to be made against the deceased's estate under the Inheritance Act 1975. An award against a deceased's estate might be less favourable for two reasons.
First, a claim cannot be made where the deceased is domiciled outside of England and Wales at the time of their passing. Second, if parties have been divorced for twelve months or more, it will be less generous and restricted to a needs-based award. In contrast, where parties have been divorced for less than 12 months the former spouse may obtain a share in the family assets.
There is potential for injustice. As the law stands, there is scope for vastly different outcomes where a party dies shortly before versus shortly after a case is determined. If that tension is to be resolved, it will require a wider exercise of legislative reform by parliament.