People Moves
Who's Moving Where In Wealth Management? – Downing, Collas Crill, BNY Mellon, Others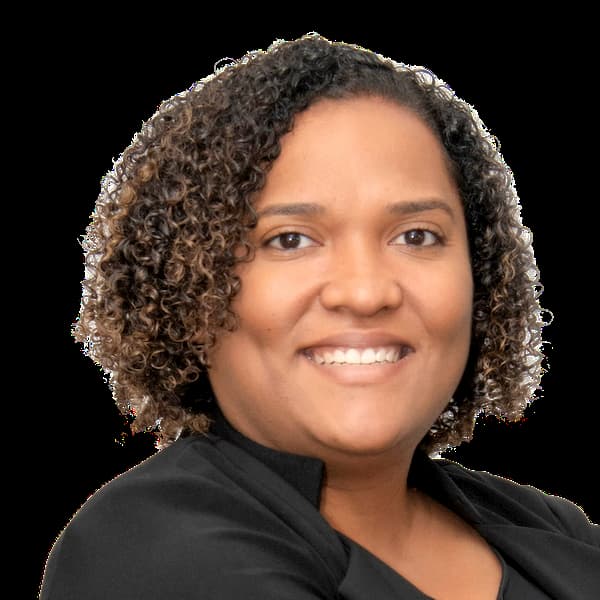 The latest moves and appointments in wealth management in the UK, the rest of Europe and the Middle East.
Downing
Sustainable investment manager Downing has appointed Karl Smith as a partner in its energy and infrastructure team.
Smith will join in June from Macquarie Asset Management where he was a managing director and led a team focused on a dedicated renewable energy fund and broader energy transition activities in Europe. In his new role he will work closely with Tom Williams, the head of Downing's energy and infrastructure team, to accelerate the continuing expansion of the business, the firm said in a statement.
Collas Crill
Offshore law firm Collas Crill has appointed Chantelle Day as counsel in its corporate, finance and funds team in Cayman.
Day (pictured) trained and worked in a large Cayman Islands law firm for the first 12 years of her legal career and has spent four years practicing Irish law based in Dublin and London. She has extensive experience with various investment fund structures, including hedge funds, private equity funds, technology and venture capital funds, cryptocurrency funds, segregated portfolio companies and unit trusts, the firm said in a statement.
Day has worked on a variety of corporate matters including joint ventures, SPACs, corporate restructurings, mergers and acquisitions and migrations. She also advises on regulatory matters, including data protection, economic substance, beneficial ownership, FATCA/CRS, VASP and fintech matters, as well as CIMA enforcement matters for corporate service providers.
In her most recent role, Day helped several start-up managers with their first offshore fund launch. Her expertise in this area has been instrumental in guiding clients through the formation and structuring of their funds, as well as helping them secure strategic partnerships with other service providers in industry.
On joining the firm, Day said: 'In all of my work, I am guided by a strong sense of ethics and a commitment to upholding the highest professional standards. I believe that the practice of law is not only about providing legal advice but also about building relationships based on trust and mutual respect. I am excited to grow and develop at a firm where these values are mirrored and embedded in the company culture."
Natalie Bell, partner in the Corporate, Finance and Funds team, said: '"Chantelle is a highly regarded and experienced funds lawyer. Her dedication to staying current with the evolving regulatory landscape in the funds industry has made her a highly sought-after attorney in this field and we are delighted to welcome her to Collas Crill. Chantelle's wide experience and collaborative approach to working and sharing knowledge already makes her an asset to our growing corporate practice."
Evelyn Partners
Evelyn Partners, the UK wealth management and professional services firm, has appointed Nick Hathaway, a chartered financial planner, to join its Birmingham office.
Hathaway was previously at Jerroms Financial Planning, where he had worked since 2018, specialising in retirement planning and NHS pension work on behalf of senior clinicians.
He started his financial services career in investment management with EFG Harris Allday before a transition to financial planning. Hathaway received the "Most Meritorious" award from the Birmingham Insurance Institute for both completion of the Diploma in 2020 and Advanced Diploma in 2022, of which there is only one recipient each year, the firm said in a statement.
Niraj Vyas, managing partner at Evelyn Partners' Birmingham office, said: "We're delighted that Nick has chosen to join Evelyn Partners, especially at a particularly exciting time for our business in the Midlands. As demand for our services continues to grow, Nick is a welcome high-quality addition to the team who shares our values and commitment to providing clients with an exceptional and attentive experience."
Nick said: "It's very exciting to have joined such a prestigious and well-regarded organisation, where colleagues collaborate across all disciplines – financial planning, investment management and professional services."
Boodle Hatfield
Private wealth law firm Boodle Hatfield, has appointed Nicola Bushby to its its private client and tax department.
Bushby, who is joining Boodle Hatfield's Private Wealth Disputes team from Irwin Mitchell, specialises in trust and estate litigation for successful individuals and families, often involving complex capacity issues. She has particular expertise in claims for breach of trust and inter-family disputes, alongside a whole spectrum of Court of Protection work, including contentious financial applications concerning the estates and businesses of those who may have lost capacity to manage them, financial abuse, gift and statutory will disputes and the removal of attorneys and deputies.
Hayden Bailey, head of Private Client and Tax said: "Nicola is widely recognised across the industry as an accomplished litigator. Her skills will prove invaluable to the team when advising clients considering or engaged in contentious estate litigation. She brings particular expertise in the complex area of capacity, a field where we are seeing an increased need for families and trustees to take specialist advice."
Andrea Zavos, senior partner added: "We are delighted to welcome Nicola to Boodle Hatfield. She is a great addition to the team and brings a wealth of experience and expertise with her. The firm continues to build and invest in its key service areas through strategic hires and Nicola is an excellent addition to our highly regarded contentious team."
BNY Mellon
BNY Mellon Pershing has appointed Colin Murphy as chief commercial officer of its EMEA business. He will be joining the firm's executive committee in EMEA, and is based in London.
Murphy will be responsible for leading BNY Mellon Pershing's commercial teams in EMEA, including sales, relationship and product management for its businesses in the UK, Ireland, the Channel Islands and continental Europe. Murphy will report to the CEO of the EMEA region for BNY Mellon Pershing, Cécile Nagel.
Murphy has 25 years of capital markets' experience gained from numerous sales leadership roles. He is joining from smartTrade, where he was chief revenue officer responsible for managing smartTrade's global sales teams and increasing business growth across all customer segments. Murphy also held senior posts as the chief commercial officer at NEX Group and managing director in prime brokerage at Goldman Sachs.
"We are investing in the growth of our company through both technology and talent, and Colin brings extensive knowledge of the asset management, investment banking and financial technology sectors. His experience will help us continue to support clients with the challenges they face today," Nagel said.
Murphy added: "Clients today are increasingly seeking experienced partners to ensure that they can continue to grow and innovate. By combining the capabilities and strength of BNY Mellon with Pershing's strong presence in the United Kingdom, Ireland and the Channel Islands, we are ideally placed to support clients on their journey across both the UK market and those expanding across the continent."