Financial Results
Profits Rise At LGT Despite Economic Headwinds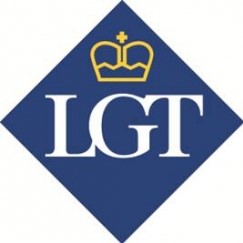 The firm also reported a rise in the amount of net inflows. At a time when some private banks have suffered well-publicised problems, LGT's figures appear a model of robustness.
LGT, the private banking and asset management group based in Liechtenstein, yesterday reported a 19 per cent year-on-year rise in profit to SFr420.8 million ($453.7 million), and logged a 6 per cent rise in net asset inflows of SFr17.1 billion.
Assets under management increased slightly on 2021, standing at SFr287.2 billion.
LGT said its acquisition of Australian wealth manager Crestone and the Indian wealth management business of Validus Wealth were reflected in LGT's results since 12 May 2022 and 19 August 2022, respectively.
Income from services held steady at SFr1.59 billion in 2022 despite subdued client activity, with brokerage and performance fees remaining at high levels, albeit slightly below the strong result in 2021.
Net interest income rebounded strongly to SFr390.0 million following the end of the protracted negative interest rate environment, also reflecting significantly higher customer deposits. Income from trading activities and other operating income picked up in the second half of the year and reached SFr328.7 million for the full year, 5 per cent lower than a year before.
Overall, total operating income rose 8 per cent to SFr2.31 billion.
Personnel costs held steady at SFr1.32 billion, reflecting organic growth and the acquisition of Crestone, as well as lower accruals for long-term performance-related compensation.
Business and office costs rose 21 per cent to SFr364.5 million on the back of higher investments in IT and digitalisation, increased expenses for travel, marketing and events, as well as project and consulting costs. Total operating costs rose 5 per cent overall to SFr1.68 billion.
The cost-income ratio rose 2.3 percentage points to 72.9 per cent as at 31 December 2022.